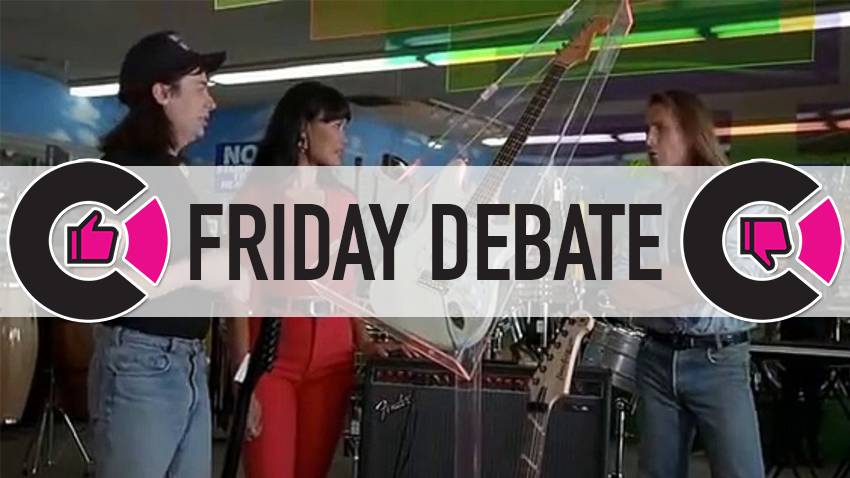 Earlier in the week, I sent a link around the office to this tweet. As a result, I learned that Darryn and I have more in common than I knew – we both dislike Boney M. Thereafter, things went horribly downhill.
It turns out that Darryn doesn't like Amazing Grace, particularly when sung by Mariah Carey. Noelle doesn't like The First Noel (isn't that a bit ironic?) or American Pie. But we were all immensely horrified when Tracy aired her song dislike and Darryn agreed – how could anyone not like Stairway to Heaven?
Mine happens to be Hey Jude from the Beatles. It just sounds like a drone, and is made even worse by the way people sing along to it. I know many people see The Beatles as sacred, but I'm sorry, no. Just no. It's not that I hate the song, that isn't what this is about. But geez do I dislike it, and prefer to avoid hearing it where possible.
But which songs do you dislike for no apparent reason? Do you agree with Geoff and turn off the radio whenever Creedence Clearwater Revival comes on, or are you like Alessandro and believe that The Beatles are overrated? Or perhaps you hate joy like Darryn and dislike the Happy Birthday song. I told him to become a Jehovah's Witness to avoid hearing it, but he wasn't convinced. Gavin doesn't like Eiffel 65's Blue, which I was going to argue wasn't a classic until I realised that it's old enough to drink. And then there's Craig who just dislikes any song that has a corresponding dance – Macarena, Achy Breaky Heart or Las Ketchup are all out for him. While normally I also disagree with everything Nick says out of principle, his dislike of Lady in Red is totally understandable.
We all like to talk about how music today is so much worse than the music of generations past. And while that certainly can be true with regard to lyrics, and melody, that doesn't mean that all songs of yesteryear are automatically great.
The views and opinions expressed in this article are those of the author(s) and do not necessarily reflect the official policy or position of Critical Hit as an organisation.
Last Updated: July 7, 2017