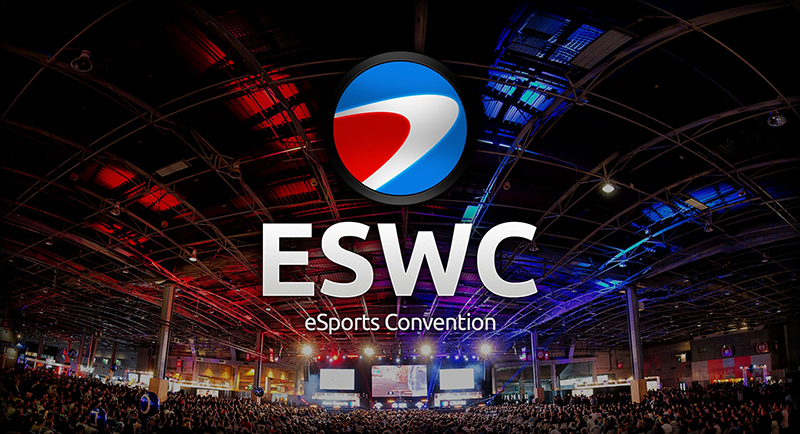 By now, anyone interested in the local esports scene would have heard the story surrounding Orena and Electronic Sports World Cup (ESWC). Earlier this month ESWC announced its African qualifiers for its CSGO tournament and South Africa was a noticeable omission to the lineup.
This was met with an outcry and before long, people were questioning how this could be since Orena had already hosted the ESWC qualifiers. This line of questioning resurfaced with the story that Orena had run a non-sanctioned ESWC tournament.
Despite this being an old story, the community backlash was swift and many were baying for blood, demanding Orena director Luca Tucconi explain the situation. I spoke to him at the time and he gave Critical Hit an official response, essentially admitting to running a qualifier without having an agreement in place.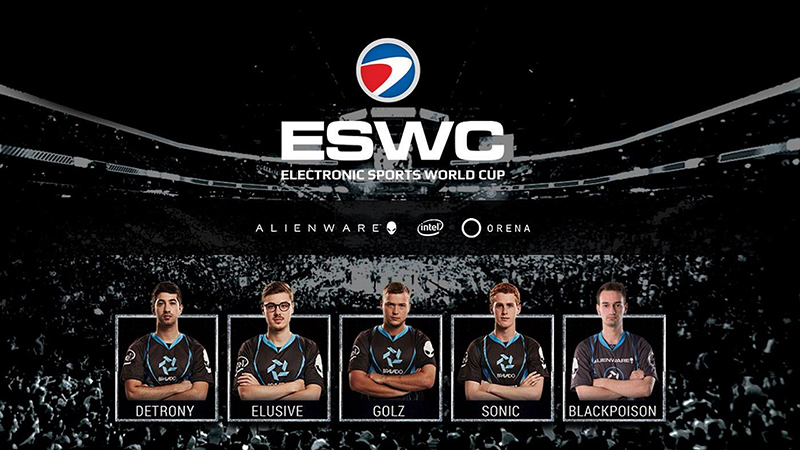 As you can imagine, this admission did nothing to appease the community and the backlash worsened. Orena had previously run a sanctioned ESWC tournament, a fact Luca brought up in his statement as to why he assumed he could go ahead without a deal, so for this scandal to have occurred, there had to be more to the story. Thus began my search for answers.
The silence from ESWC
Throughout the marketing and operation of the non-sanctioned qualifier, not once did ESWC call out Orena or demand that they stop. After speaking to various sources involved in the deal, it turns out that there was a perfect storm of unfortunate circumstances that led to this mess.
At the time, Orena was in the middle of a buy-out with Nu Metro's owners (we'll get to this in more detail later) but at the same time, ESWC had also just gone under new management. The discussions between Orena and the old management of ESWC was to have the tournament run in South Africa and everything was agreed in principle, but no contract was signed.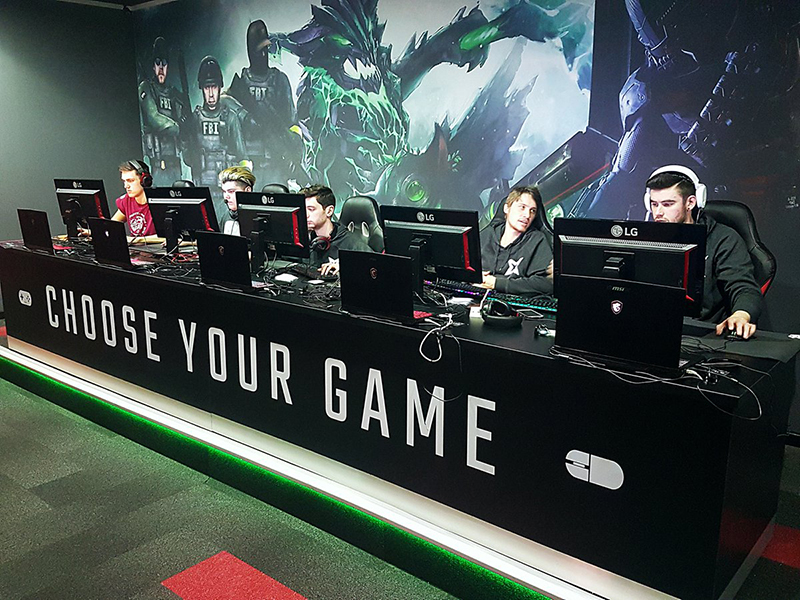 However, with the new outfit leading ESWC, their priorities changed and South Africa no longer looked like an option. In addition to this, Orena's investor decided to pull the funds they had initially agreed on to provide to make it all happen. All in all, two sets of management made changes that led to the qualifiers falling through. The backup plans Orena had to ensure an international experience for the winner also crumbled and in the end, they were left with nothing to offer the winner.
That doesn't excuse either party for how things panned out. At the end of the day, making plans without a firm agreement in place is never good business and ultimately, people lost money and were personally affected by this and reimbursement for some is still an ongoing process.
I've reached out to ESWC twice to get their statement but have yet to hear back from them.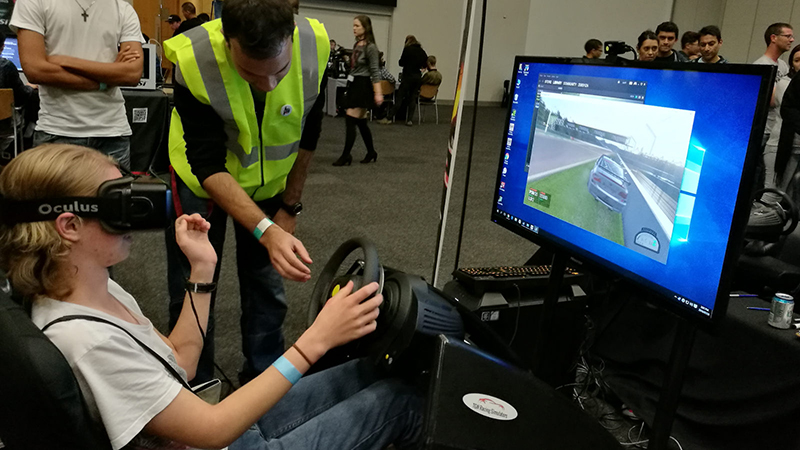 Organisers affected by the ESWC qualifier
EGE was a company that was affected by the fiasco around the ESWC qualifiers. They were meant to host the qualifiers at their event however the rug was pulled from underneath them as Orena cancelled. I reached out to EGE to discuss the issue and this is what they had to say:
Were you aware beforehand of the issues around Orena running a non-sanctioned ESWC qualifier?
No – as far as we were concerned Orena were doing a tournament at EGE [sic] and they would be sponsoring a prize for the winners to compete at ESWC.
What was the reason you were given behind Orena cancelling at EGE?
Not sure what year you are referring to. Orena were supposed to be present at EGE 2017, as they had joined up with Nu Metro and were going to run a few tournaments. They however cancelled very shortly before the show – stating lack of funding being the reason. We had no formal contract in place – other than a verbal agreement. No contract was signed. We were able to fill the space by calling on Clint from ACGL to assist – which he ably did, as he always does.
Have you as an organisation ever dealt with the investor behind Orena?
I only met with Luca and Kerryn – that was the new Co formed by Nu Metro – re eSports.
Was working with Orena simple or was it a complicated affair?
It was always pleasant working with Luca – he had come a long way with us from our first EGE in 2015.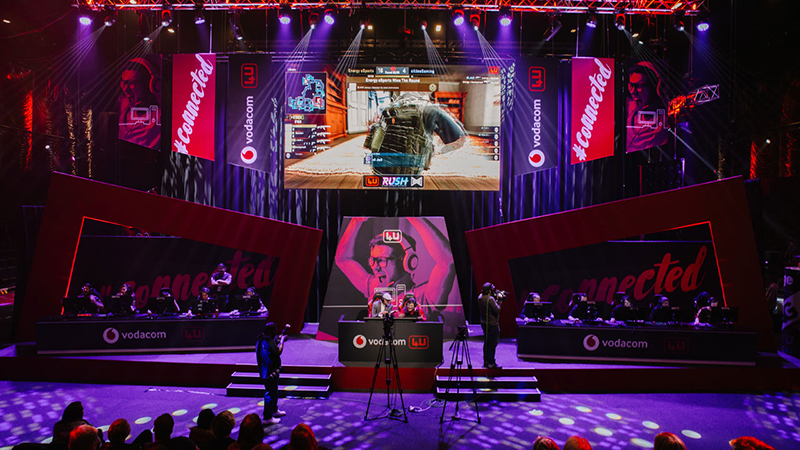 NAG, the organisers behind RUSH, were the next company affected by the ESWC qualifier. I spoke to them and received their take on the situation:
Were you aware beforehand of the issues around Orena running a non-sanctioned ESWC qualifier?
No, if we were aware beforehand we wouldn't have allowed Orena to participate at Rush. Do also remember that Orena had successfully represented the ESWC in the past, and did send a team to compete overseas. So there was no reason whatsoever for us to suspect that wasn't the case in this particular instance.
If not, have you taken steps to ensure proper vetting of any tournament that occurs in your space? If so, what are those steps?
When a new company approaches us about exhibiting at Rush or rAge or advertising with NAG, we always find out who they are, who's involved, etc.. We've been around a long time so we usually know most of the people in the industry, and most of the related companies. Again, Orena had sent players overseas to compete in ESWC in the past, so we had no reason to doubt the validity of this tournament.
Have you as an organisation ever dealt with the investor behind Orena?
We have had dealings with the investor, same company that owns/runs/operates Nu Metro cinemas.
Was working with Orena simple or was it a complicated affair?
I'll say the same thing here that I say to everyone, rAge and Rush are very complicated productions, and things change at the last minute all the time. It's up to us, as the organisers, to solve problems and deal with challenges – which we always do. No company big or small is perfect, and neither are we.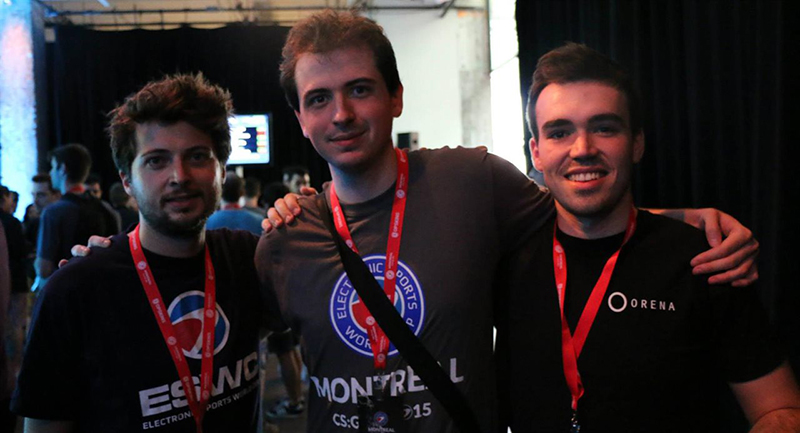 Orena – A company seemingly struggling to act
I spoke to various sources about Orena and the story that came together is a complex one. Whilst obviously speaking to Tucconi and Coppin, I also spoke to both current and former employees of both Orena and Nu Metro who wished to remain anonymous. Orena has been around for some time, starting as a passion project between Luca Tucconi and Travis Coppin. They were not making much revenue for some time but laboured hard to get the organisation to where it was.
Tucconi would put the winnings he earned from tournaments into building Orena, whilst Coppin joined in and invested his own personal capital into the business. For years, they happily chugged along building the brand. In late 2016/early 2017 they got their big break and their come-up looked to be well on its way.
Unbeknownst to them, the owners of Nu Metro were looking to get into the gaming scene, specifically esports. They set up an entertainment company called Esports Entertainment (EE). It was EE that approached Tucconi and Copping about forming a partnership. They had done their homework on the scene and felt that Orena's expertise could help them actualise their goals of breaking into the scene.
Initially, EE wanted to buy the company and employ the duo but there was no tangible way for Orena to be valued and thus coming up with a figure to sell it was impossible. The solution was for Orena to be given shares in EE as well as other stipulations they had. Note that the partnership was never with Nu Metro, but with EE.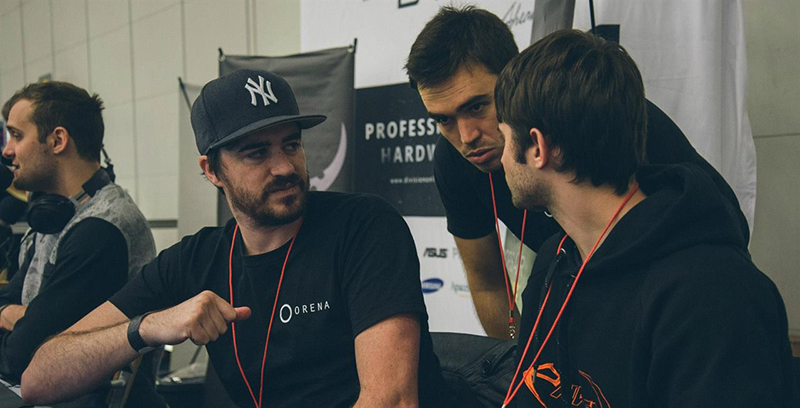 The initial plan was for the partnership to set up a studio in Cape Town, but the investor decided instead to base it at Emperor's Palace. Luca uprooted his life and made the move. At this point, it was safe to say that the Orena duo were feeling like they were on track to achieve their dreams.
Esports is well versed in the story of people chasing their dreams with unforeseen peril – It rarely ends well and unfortunately Orena is another case to add to the pile. There would be no fairytale come up for the duo.
The Investor –  A polarising figure in the organisation
I've reached out to the investor for comment but since they have not yet had a chance to respond, the name of the investor behind Orena will remain anonymous and will henceforth be referred to as The Investor. Doing a search on The Investor yielded a string of complaints of nefarious business practices and a series of people left out of pocket. Claims to sort the issue with The Investor proved fruitless. It all culminated in a Carte Blanche exposé on The Investor and their business partner.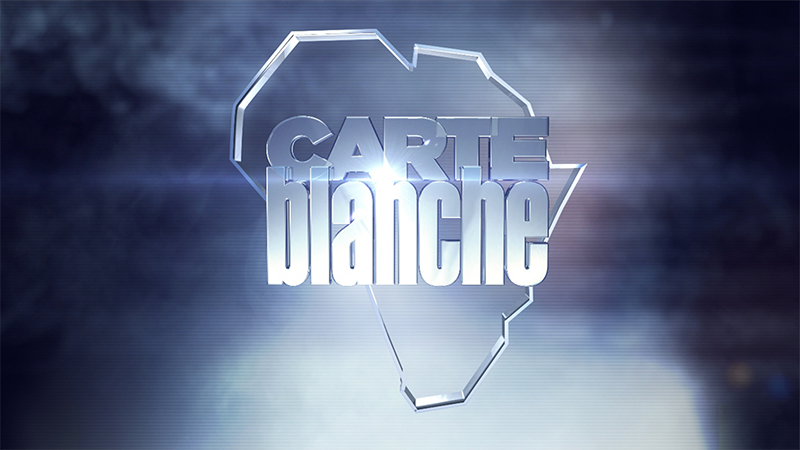 Unfortunately for the Orena duo, they were not aware of who they were dealing with when they joined up and it proved to be a taxing working relationship. It is alleged that The Investor would often change their mind on matters, making it difficult for Orena to ever move forward and execute plans.
It is also alleged that there was never a contract signed between Orena and The Investor, thus The Investor was never held to anything and provided no legal recourse for the Orena duo. This is a particularly flinch-inducing situation to see as this is the basics of business.
When you're chasing a dream, it's easy to be blinded and I'm sure the Orena duo have learnt their lesson. It's a heavy price that they've paid for such a simple lesson. It's particularly unfortunate that it was repeated twice, when you include running ESWC without a contract.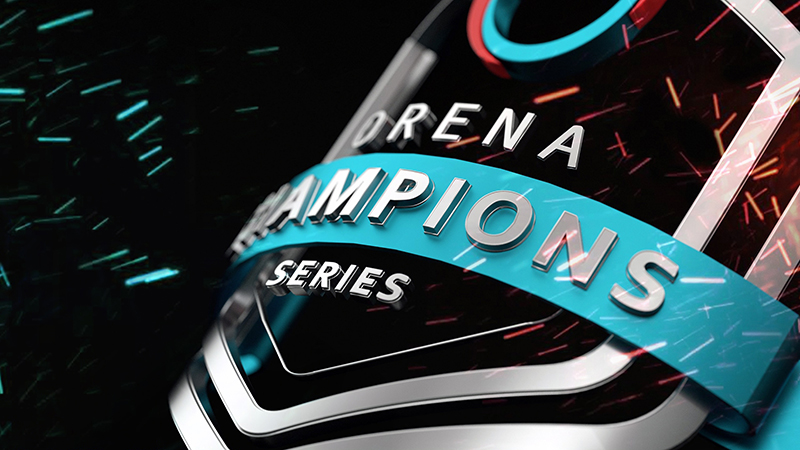 The OCS scandal surrounding Orena is something I've written about in the past. The way that story unfolded did not paint the company in a good light at all, but ultimately that was also largely due to The Investor. Tucconi and Coppin explained to The Investor that it would need a R1.7m prize pool and that it would run over 24-36 months.
The Investor had agreed to the concept and Orena went about executing everything. In June/July of 2017, The Investor changed their mind about the tournament. They would create milestones that the team would need to meet to secure funding but once the team did that The Investor would shift them again. A common tactic of theirs to prevent having to spend money, which was moving the goalposts. Whilst that wasn't the only issue surrounding OCS – seeding issues were prevalent there as well – it goes to show that there was more going on behind the scenes than the public was aware of.
The Investor was also at fault for the insensitive timing of Luca's trip to TwitchCon, following the OCS scandal. Luca and other Orena employees protested the trip and suggested the money be used to pay back the mess following OCS but just as The Investor decided what they wouldn't pay for, they also decided what they did pay for.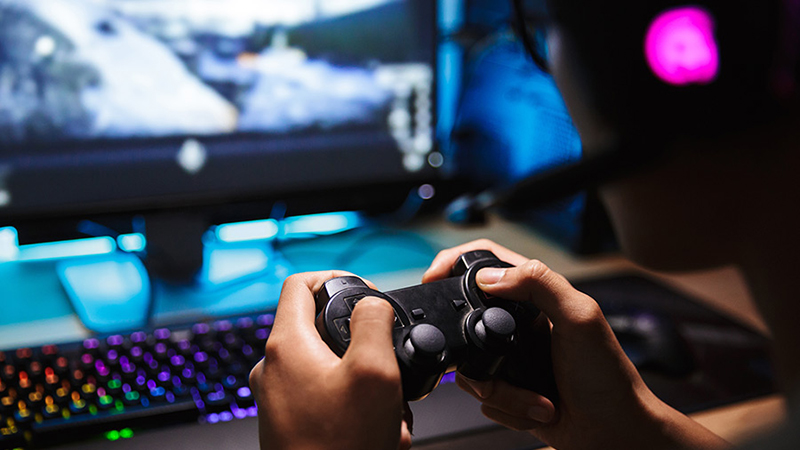 As always, there are two sides to a story. I was approached by the current management team at Nu Metro and heard their take on the situation. Esports locally is a difficult space to navigate and what is often spoken about is how little return on investment brands that get involved receive, if at all. A story that is as common as the broken dreams story is that of dreams being sold and very little being delivered in the end.
Nu Metro was intent on entering the gaming scene, as previously mentioned, and have it perform alongside its cinema business. They understood that gaming is said to have a double-digit growth rate as opposed to film which is starting to stagnate. Nu Metro was looking to the future and that was how the partnership with Orena occurred.
The results of the partnership were underwhelming and that is what led to the team leaving or being let go. The partnership ran at a loss for the entirety of its existence aside from one month where it broke even. For context, running at a loss is not a surprise in the current climate of local esports. Brands have yet to really unlock real ROI and whilst articles constantly tout the success and influx of money in esports. Locally that has yet to actualise in a sustainable and meaningful way.
The conclusion of the previous management team, of which Luca was a part of, is that the business was not being run well in a commercial sense. Something as small a detail as being VAT registered hadn't occurred in the months that the partnership was operational, according to current management.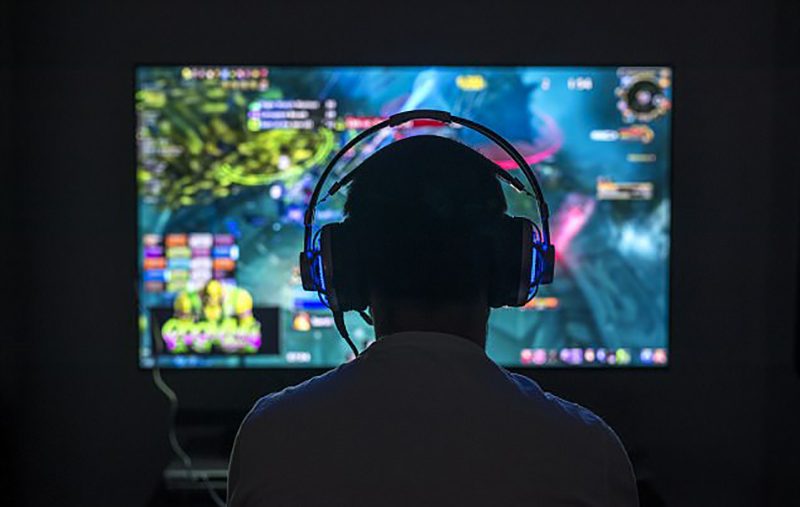 In addition, a total of R3 million was invested by The Investor over a period of 18 months. This kind of money being put into a business without anything to show for it felt unacceptable. The previous team were given funding, a rent-free space and the backing of a large corporation and yet could not produce results.
In the end, this is a story of two sets of management who seemingly never saw eye to eye and left on bad terms. There are still gaps in this saga that have not yet been addressed, such as how the shares belonging to the original team were somehow transferred to one individual who was then bought out by The Investor. I also asked the current management about the negative track record of the investor and I was told that there are always two sides to every story.
Where Orena and Esports Entertainment stands now 
Orena has taken a massive knock in the last while. Due to scandal after scandal, Orena has lost a lot of the goodwill and credibility that it laboured so hard for since its inception. A difficult working relationship between the team and The Investor did not help matters. Running at a loss for the majority of the duration of the partnership also didn't score any points.
The current state of Orena, as alleged by various sources is worrying as well. Various employees were alleged to have been let go, with many not receiving their last month of pay. This is being disputed by the current management who are adamant that employees were paid what they were due. There are allegations from current management that some employees stopped showing up for work in the final month, undoubtedly due to deteriorating relationships, and thus were not paid for that month.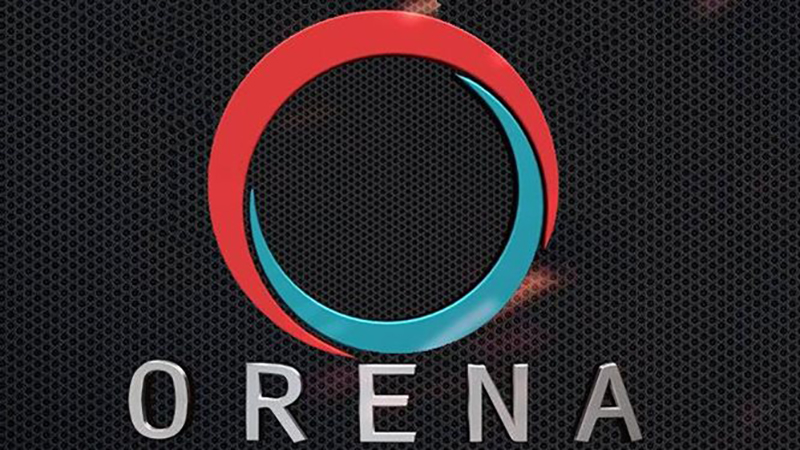 Others still had shares taken away from them. There is a massive gap in the story that hangs a dark cloud over matters. The truth is that shares were given to the previous team and yet when the new management team arrived, those shares were all in the hands of one individual. Threats of financial ruin were also apparently made by The Investor to ensure minimal pushback from employees, although this has not been proven as yet.
At the end of the day, mistakes were also made on the part of Tucconi and Coppin and the rest of the EE team. However, you'd be hard pressed to argue they were done maliciously. At worst, it was a team of naïve, but passionate human beings with years of experience in not just esports but the entertainment industry overall, who chased a dream too hard and got burnt in the process.
Does this mean Orena is off the hook? Not at all. There are people out of money and a community that no longer trusts the brand. That will take a lot of time and care to fix and I don't envy the job ahead of Tucconi and Coppin. Especially when there are allegations that The Investor is holding the Orena website domain ransom.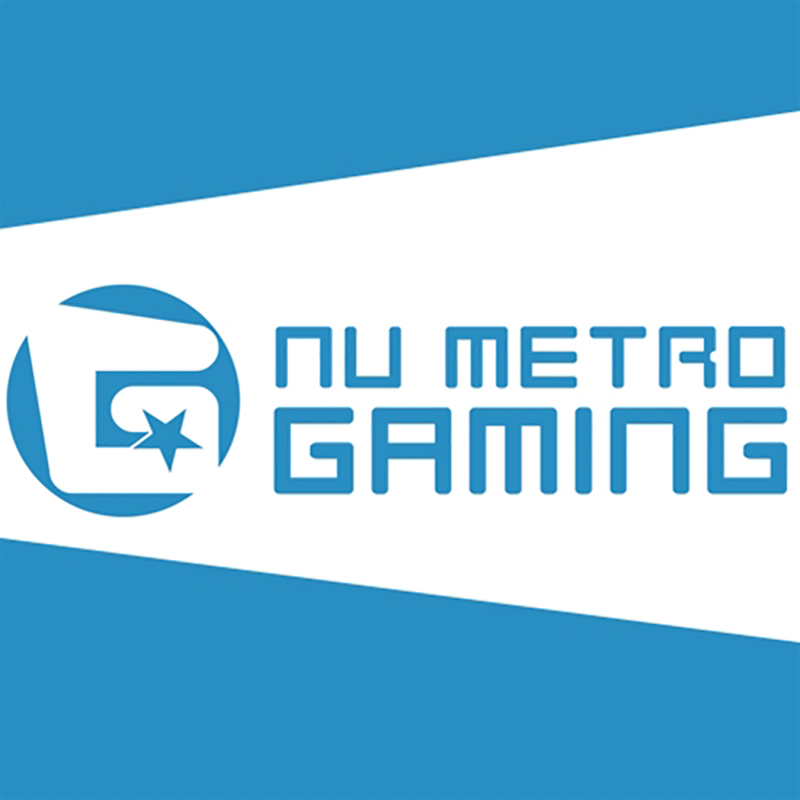 Esports Entertainment is now operating under the new name Nu Metro Gaming. The shares are now 100% owned by the Nu Metro group and thus the company is a subsidiary of the film giant. The new management is adamant that the mistakes of the past will not be repeated and that they have big ambitions to do justice to the local gaming scene.
They are looking to expand into two casinos, one in the Western Cape and one in KwaZulu-Natal. They are also looking to approach esports with an Africa-centric view and are looking to create a platform that will augment that ambition. They've also apparently landed a deal with a major ISP/tech company locally, details of which will be announced at a later stage.
Events are not a priority for Nu Metro Gaming as yet, but it is part of their plans in the future. For now, they are focusing on being profitable and that means targeting the youth and creating a space for them to engage with gaming.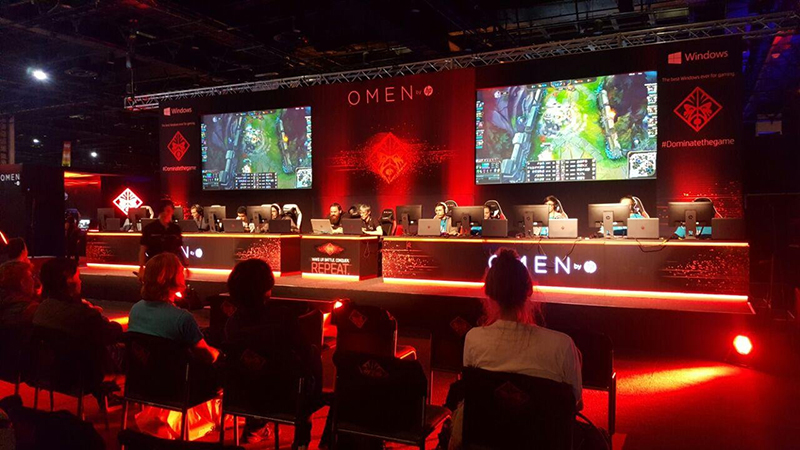 Lessons to be learnt for all
No one walks away from this saga unscathed. In a scene as delicate and as young as ours, these stories do so much damage and trying to uncover the truth is never an easy one. Everyone will have their perspective on what went wrong and who was to blame.
The aim here is not to attribute blame, but to showcase the mistakes that were made by many that led to the storm we are in today. In addition to that, it is also to show how tricky business in esports is.
So many in the scene constantly sell dreams about the riches of the scene and how the growth in our industry is astounding, but many need a reality check or need to be called out for deliberately telling lies. Esports locally has such a long way to go before it can make the sort of splash seen overseas.
If reality doesn't set in for everyone, these sorts of stories will continue with brands, people and investors being burnt in the process, none of which will help the scene grow further. People passionate about the scene made mistakes, some easily avoidable and others not so much, that led to collateral damage in the scene and the way forward is a complicated one. If there are any positives to take out of this whole ordeal, it's that hard lessons were taught in a still young and growing scene. At the very least everyone walks away wiser for it – despite the heavy losses and traumatic experiences – both players, organisations and investors.
Like esports?
Check out esports central
Last Updated: December 14, 2018