Microsoft has been enjoying success with their Surface line of PCs, and even edged closer to a more traditional laptop design with the SurfaceBook. Retaining the flexibility and portability of the Surface, the SurfaceBook allowed you to dock the device onto a standard keyboard and use it like you would any other ultrabook. The Microsoft Surface Laptop then is a return to basics. No 2-in-1, no funny hinges. Just a traditional laptop that screams luxury around every corner.
Revealed alongside Windows 10 S yesterday, and acting as the operating system's premium device, the Surface Laptop is what Microsoft envisions as the true MacBook competitor. Why else would they claim their Intel Core i7 version outperforms the MacBook equivalent, or that the estimated 14.5 hour battery life is better than any MacBook Air in the past. Microsoft wants the Surface Laptop to be the go-to device for students starting university, but allows it to have some powerful flexibility.
The device itself is stunning. The clamshell design comes in four colours, with an aluminium body all round and a fabric outlining the keyboard on top. It's the same alcantara fabric from the past Surface Pro 4 design, with Microsoft claiming it to be stain resistant and comfortable to the touch. The keyboard features keys with a good 1.5mm of travel, along with the standard single tone backlighting. The entire Surface Laptop weighs under three pounds, which is just slightly over a full kilogram.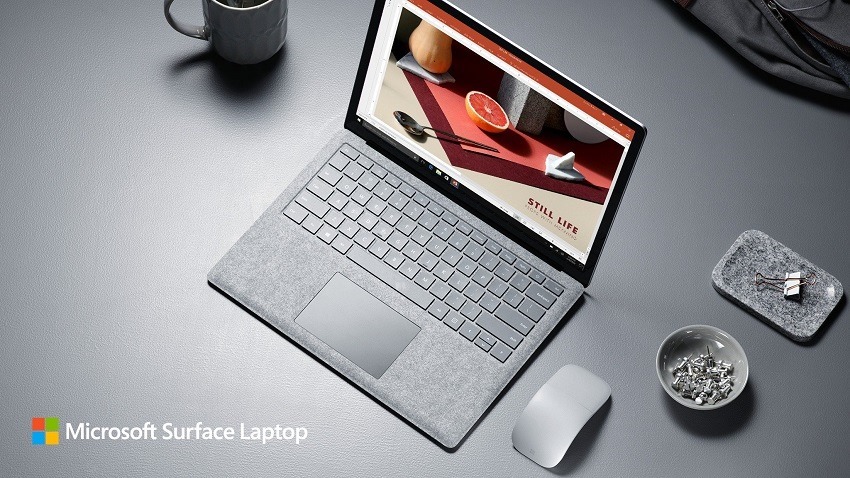 The 13.5-inch LCD display is also top of the range, with Microsoft including PixelSense display technology with the 3:2 aspect ratio display. This means compatibility with Microsoft's Surface Pen, but also a panel that's ridiculously thin. Microsoft's Panos Panay claims that the 3.4 million pixel display is the thinnest LCD touch model ever created and put into a laptop," and it's not hard to see why.
The Surface Laptop also rings in at a tantalising price. The base model include the latest Intel Core i5, 4GB of RAM and a 128GB SSD, and starts at $999. The starting Core i7 model ups RAM to 8GB and storage to 256GB, and increases the price to $1599. From there you're able to customise further, with more beefy models breaking the $2000 barrier.
It's a premium device for Microsoft to ship Windows 10 S with (meaning you'll need to pay more to use apps outside of the Windows Store), but it's a remarkably sleek, powerful one too. It's easy to see this become a more attractive purchase for Microsoft's intended market, especially with Apple sitting on their hands when it comes to the MacBook line. The Surface Laptop will be out this June, but don't expect it locally. Just like every other Surface device.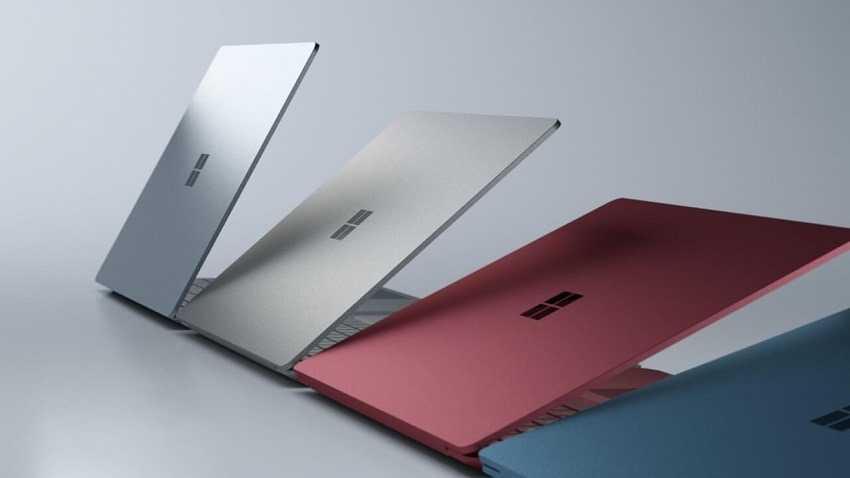 Last Updated: May 3, 2017