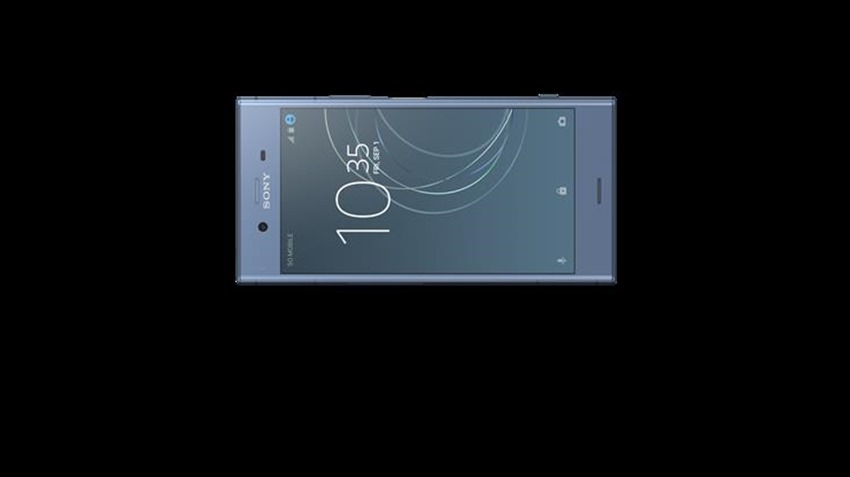 Another year, another Sony device. In an industry awash with flagships from every corner of the globe that touts the latest in dual-lens cameras, screens that disappear off the edge of a device and the extinction of the headphone jack, Sony's Xperia line has always felt like a throwback. Sony's latest device doesn't stray too far from that school of thought, as it sticks to its roots for a device which looks like a blast from the recent past.
The Xperia XZ1 follows hot on the heels of Sony's other flagship, the similarly-named Xperia XZ Premium. It's the best of 2016 in a 2018 device upon quick examination. Which honestly, isn't a bad idea at all.
Straight out of the aesthetics gate, the Xperia XZ1 already has the appearance of a dinosaur. In an age where every manufacturer is bending light itself to create a display that warps around your hand, the Xperia XZ1 looks like the stubborn old man in the corner. A chunky pair of bezels at the top and bottom, a slim duo of bars on the side don't exactly scream "flagship" device in this day and age.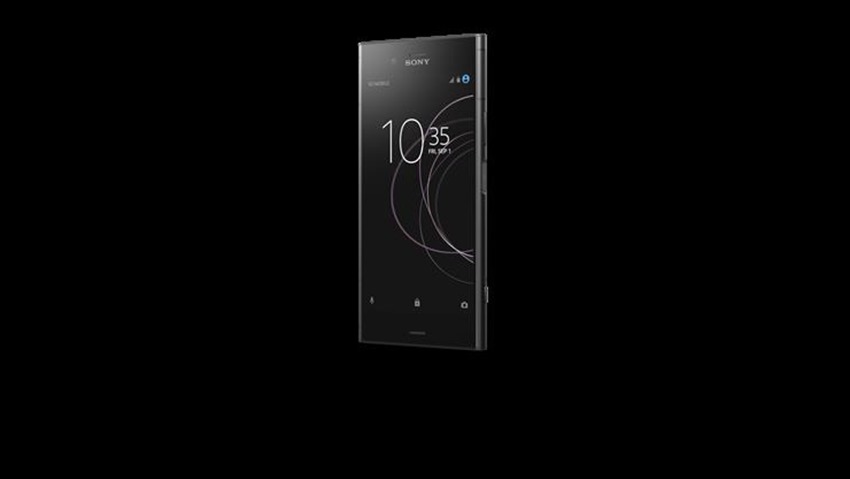 And yet, I kind of prefer it. There's an undeniable heftiness to the phone, thanks to its aluminium frame that houses a 2700 mAh battery, a single lens on the rear and the usual buttons on the right hand side. Sony may be obstinate in their sense of design, but that's not to say that it's a bad design at all depending on your tastes.
As mentioned above, you can find volume controls, a dedicated shutter button and a fingerprint sensor (unless you're in the US of A), while the left hides a microSD and Sim card slot, a 3.5mm headphone jack at the top and a front-facing 13MP camera. On the backside, you've got an impressive-sounding 19MP picture-taker.
On the inside, you can find 64gb of storage, 4GB of RAM and a Qualcomm MSM8998 Snapdragon 835. All of this combines to create a phone with a 1080p resolution that does operate with uncanny snappiness. While it sounds like the Xperia XZ1 is already outgunned by Huawei, Samsung and even Sony's own 4K-equipped Xperia XZ Premium, it's not always about who brings the biggest numbers to a fight. It's about how you use those numbers.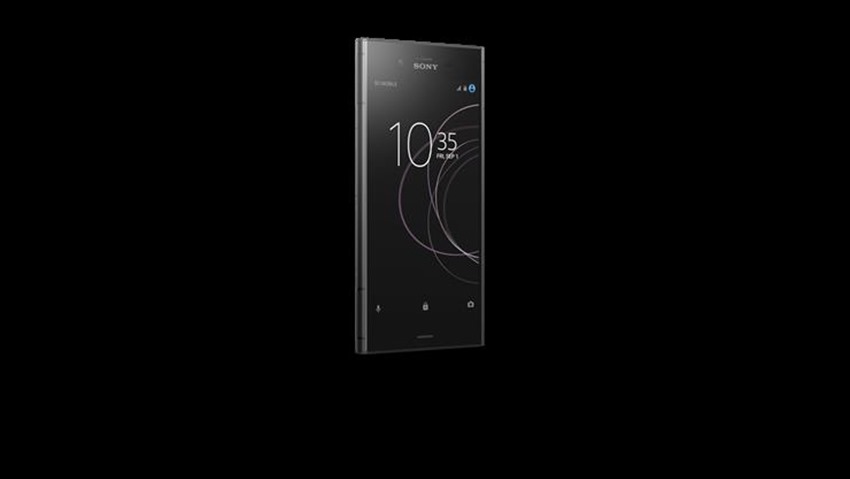 Something the Xperia XZ1 ably demonstrates in some areas of its design. If there's one thing that I wish the Xperia XZ1 had retained, it's the flatter edges of its predecessors. Say what you like about Xperia phones, but there was a certain joy to being able to prop one of those devices up as a makeshift radio when required. The Xperia XZ1 ditches that flatness for a softer edge, and while it's a minor bit of whinging from my side, it is something that I miss. I truly do.
But back to the phone. You may be scoffing at the idea of a flagship with a mere 1080p to its display, but Sony does a hell of a job in utilising every single one of those peas. An HDR display actually makes every single colour pop, providing a vibrance that could give even Samsung and Apple's higher-resolution screens a run for their money. There's a sharpness to the images, that stands out thanks to the screen enriching every pixel it transmits.
That Gorilla Glass coating by the way? Insanely smooth for scrolling through websites with reckless abandon.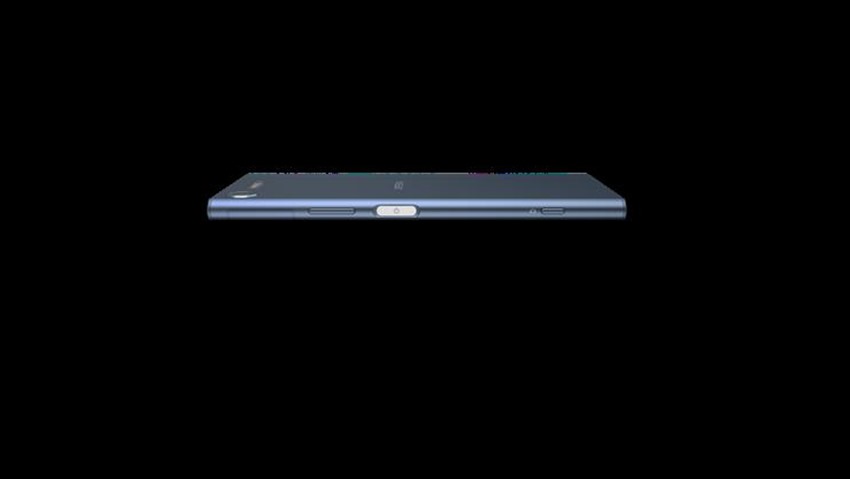 Likewise, if the Xperia XZ1 looks good to thine eyes, then it sounds even better when it belts out a few tunes. With front-facing stereo speakers, the Xperia XZ1 unleashes some crystal-clear audio from just about any source. It's no LG V30-killer when it comes to audio appreciation, but the Xperia XZ1 does punch above its weight with its solid speakers or even when you plug in a decent headset to take advantage of its 24-bit/192kHz audio.
Where the Xperia XZ1 does drop the ball, is in the power department. Let's get the positive out of the way first, before we reverse to the negative. Heh, electricity jokes. Yes, you'll easily get a full day's use out of the Xperia XZ1, thanks to its power-efficient Snapdragon chipset and the 1080p screen keeping requirements moderate.
What you won't get, is more than a day. A full day of streaming Google Play Music, watching a few vids on YouTube, filming and communicating sapped the battery easily enough, kicking its reserves down to between 30-40% on any given day before I left it to charge for the night. It's a weakness shared by most devices these days however, so the Xperia XZ1 is hardly alone amongst its competition when it comes to stamina.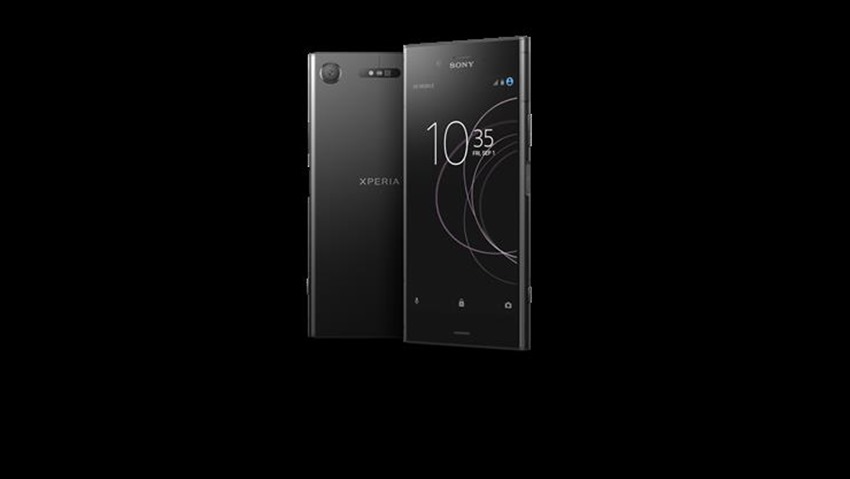 You can expect the Xperia XZ1 to at least stretch those final numbers for you in a worst-case scenario thanks to some nifty power-saving software, so good on ya Sony for at least thinking ahead, especially with a hpone that that supports Quick Charge 3.0 and can refill the battery tank up within an hour if given the chance.
So how about that camera then? Sony Xperia phones have usually all fallen into one category when it comes to pictures: Good, but not outstanding. For the most part, the Xperia XZ1 doesn't stray too far from the adequate performance of previous models, but it does at least have a few decent tricks up its sleeves.
A 19MP Exmor RS camera isn't exactly the kind of tech that you'd scoff at. For the most part, it's great stuff! Colours pop, you get a healthy amount of texture in each shot and the five-axis image stabilization is a godsend. Layered on top of that, is Sony's predictive phase detection autofocus which will allow you to capture even the most fidgety cat in action.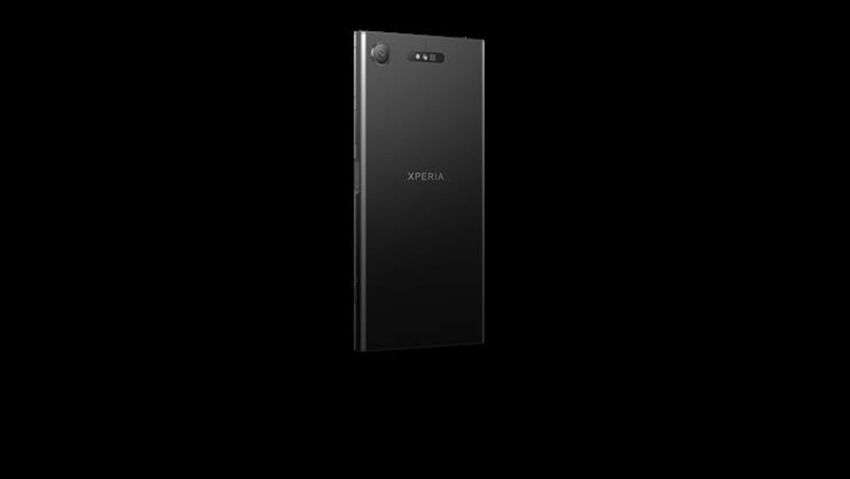 Again, great stuff and the fact that Sony still includes a dedicated shutter button is a feature that has to be admired. 100 snaps in just 10 seconds? That's mighty impressive. And yet, most of this technology still pales in comparison to the advances made by the competition. Sony has the hardware chops, but not all of these ideas can consistently gel together all of the time.
Predictive Capture works a treat under optimal conditions, but the Xperia XZ1's camera does have a tendency to produce images which are often soft and muted if you rely on that software too much. Take, for example, this comparison between the Xperia XZ1 and the 2016's Huawei P9:
Xperia XZ1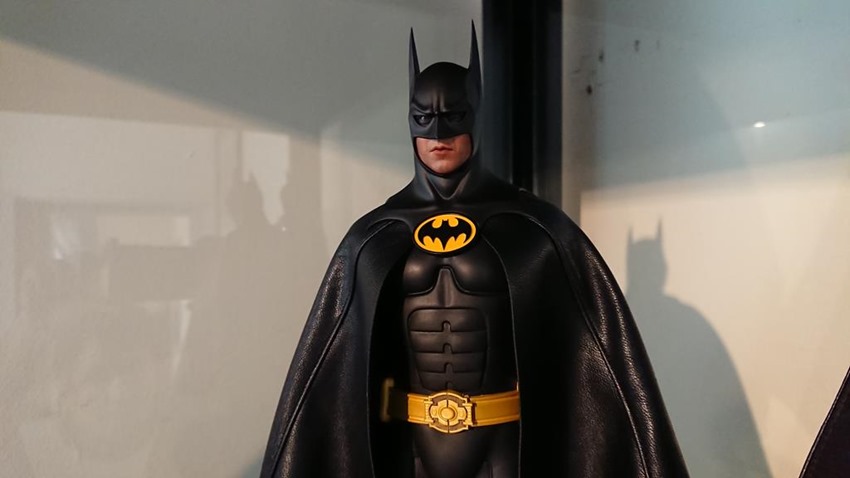 Huawei P9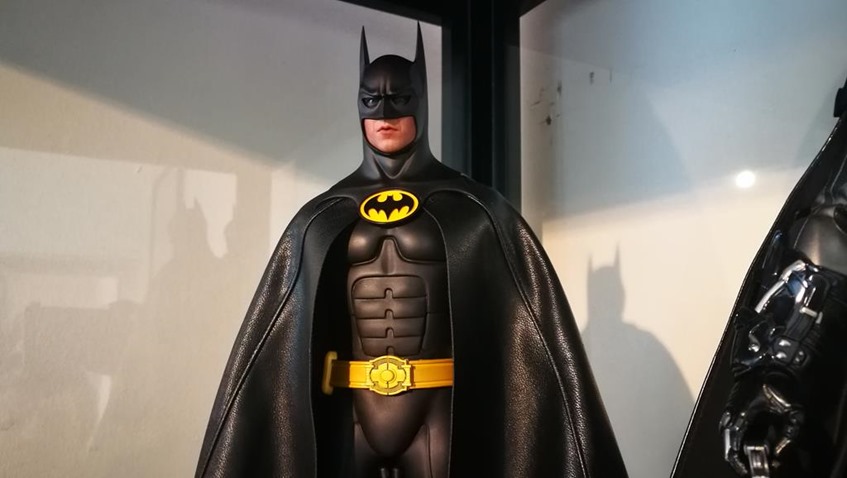 They may look almost identical, but there are differences. The P9 is sharper across a wider canvas, it's colour is richer and its field of focus is wider. The Xperia XZ1 camera is best described as willing and able. It's snappy, but its software is noticeably sparse. It's intelligent, but it's also moody. Will it take some decent pictures in optimal conditions? Absolutely. Will those photos pale in comparison to other high-priced devices? Sadly, yes.
In an industry that throws the word "flagship" around, you'd expect better of the Xperia XZ1 for its price tag. Good enough simply isn't good enough.
And yet, the Xperia XZ1 has a massive saving grace in the video department. I've already claimed that the LG V30 is the best smartphone on the market today for anyone looking to create video on the go. Sony'x Xperia XZ1 is a damn close second in that area. It runs the full gamut of shooting resolutions, capping out an industry standard of 4K resolution with 30fps and a bitrate of 55Mbps. That's some impressive numbering right there, bolstered by a stabilisation system that is the best of its class.
I'm not joking. You could place the Xperia XZ1 in the hands of a jackhammer enthusiast and the footage would still border on the serene with its smoothness. There is a catch of course, in that the intelligent optical stabilisation software can only be used at a maximum resolution of 1080p 30fps. Anything higher, and you'll have to settle for the mid-tier stabilisation option. It's good, but not as good as what Sony's best has to offer.
Still, it's a fair compromise considering that the camera is more than capable of delivering content with a sharp 1080p output. Hell, I even placed the Xperia XZ1 on my Steadicam Volt, and the end result was smoother than your uncle's hyperbole-laden comments about whisky. That being said, if I was on a shoot and only had the Xperia XZ1 to use? I'd happily slot it into a regular smartphone cage and get to work.
There's one other party trick that the Xperia XZ1 has to show. It's gimmicky as can be, but the phone would be poorer without it: Super slow-motion video recording, at a staggering 960fps. Pinched from the Xperia XZ Premium, the idea is simple: Find a moment in time, capture it and marvel at how everything looks better when viewed through the filter of that Slow-Mo drug from Dredd 3D.
Once again, there is a catch. SURPRISE! Ultra slow-mo requires an insane amount of light to capture a moment perfectly and can only be done at 720p resolution. It also requires you to have perfect timing. You need godlike skill with the shutter button, but the end result of that practice is well worth it and the videos themselves are stunning. It may require perfect outdoor conditions to accurately capture life at its slowest, but its a neat feature nonetheless.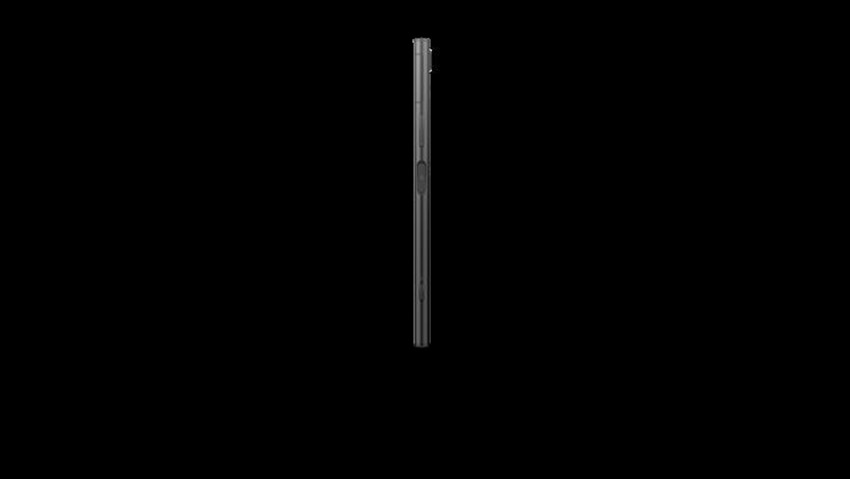 A final idea that the Xperia XZ1 has, might just be my favourite. It's utterly niche in design, but no other manufacturer has even touched on the possibility of this: Using a smartphone for 3D scanning. Yes, you too can create 3D files on the go, thanks to the Xperia XZ1 having user-friendly mapping software that will allow you to print out three-dimensional constructs of…stuff. It's utterly bonkers and it somehow works. It's smartphone sorcery for a highly-specific purpose and I can only hope it catches on. Especially when I decide to 3D print a sixth scale version of my face for one of my Batman toys.
So here's the long and short of the Xperia XZ1: When it comes to pictures, it's alright. But sweet Lumière, I'd bank on the device any day of the week for shooting quality video and having a few mad features in its pocket. The Xperia XZ1 is by no means a bad device, but it is outclassed, outnumbered and outgunned by its mobile competition.
What the Xperia truly lacks, is direction. It feels like an aimless sibling compared to Sony's other well-performing divisions: A piece of hardware that doesn't know what it wants to be and is throwing everything it can at the wall to see what sticks. In an era where smartphones are developing identities and carving out fans with reliable perfection in one field, the Sony Xperia XZ1 feels like it has a multiple personality disorder.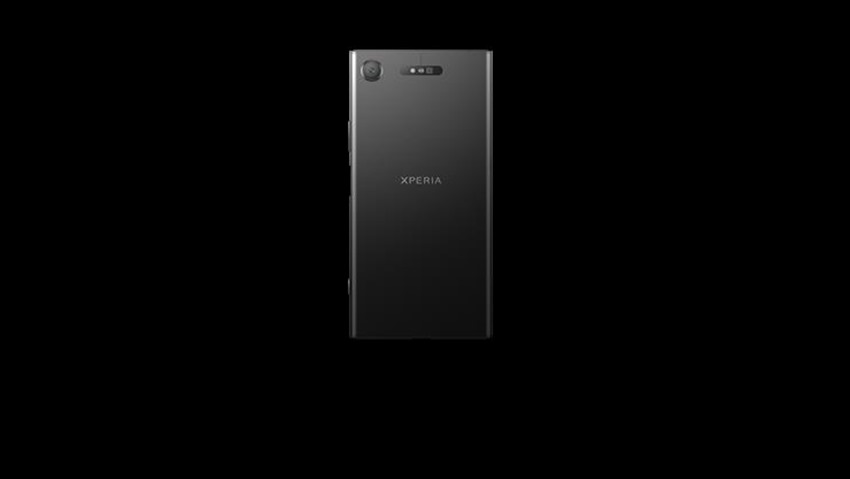 I like the phone, I really do. But if you popped into a car dealership and were offered either a Lamborghini Aventador or a Toyota Corolla at the same price point, what would you choose?
Last Updated: February 12, 2018
Reliable and exceptionally sturdy in its design, the Sony Xperia XZ1 is a fascinating smartphone whose lack of direction has left it outgunned in an industry that is constantly in flux.