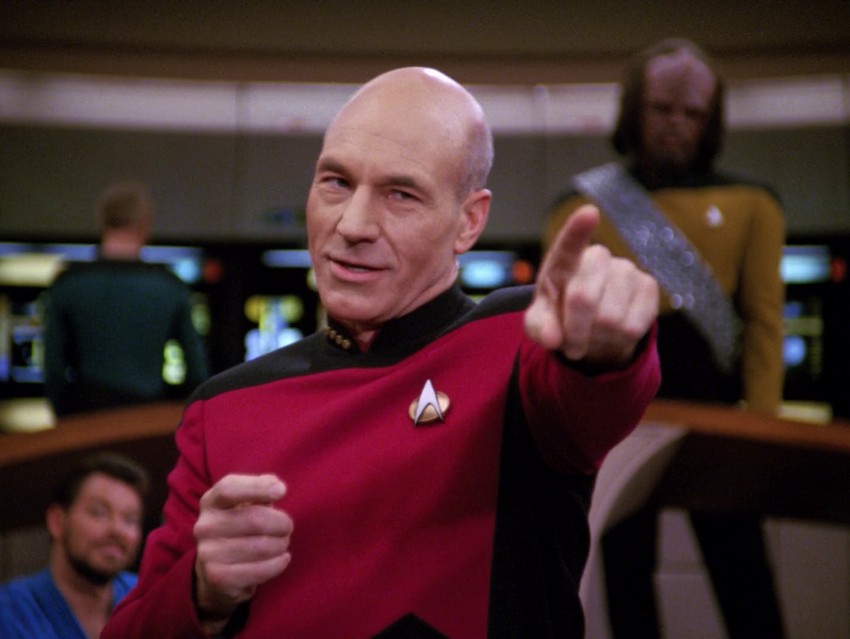 Alex Kurtzman is a busy man, especially since he's been tasked with bringing the venerable Star Trek franchise back to life for CBS. Star Trek: Discovery (which airs on CBS All-Access in the US and on Netflix internationally, and has recently been renewed for its third season) has been an incredibly popular and successful first step in bringing the franchise into the 21st century, but so much more Trek is heading our way soon enough with another four announced series that are currently in development (and some unannounced as well).
Firstly there are two animated series in the works. One from Trollhunters creators Dan and Kevin Hageman which will be aimed at younger viewers and air on the Nickelodeon network, and a comedy series titled 'Lower Decks' from Rick and Morty writer Mick McMahan which, as Kurtzman said in a recent interview with the L.A. Times on the future of the Star Trek franchise, "It's a total love letter to 'Star Trek'; there's no mockery."
Secondly, we're also getting another two live-action shows. Spinning off from Star Trek: Discovery is an untitled show focusing on the less-than-moral side of the Star Trek universe, being as it involves the black ops division of Star Fleet, Section 31, and will star Michelle Yeoh's (former) Empress Philippa Georgiou. And then we get the series that was perhaps the biggest surprise when it was first announced – the return of Sir Patrick Stewart's incredibly popular Captain Jean-Luc Picard, who was last seen on TV when highly-successful Star Trek: The Next Generation ended its seventh, and final season in 1994.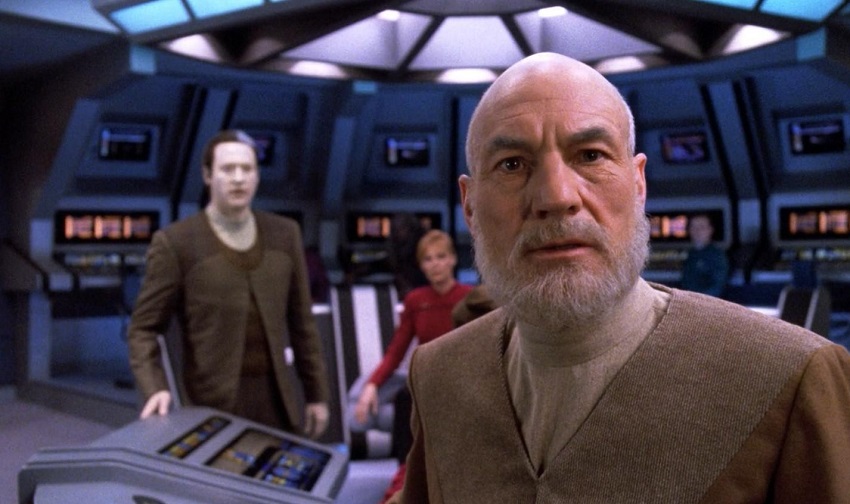 The latter show (which also stars Santiago Cabrera, Isa Briones, Harry Treadaway, Alison Pill, Michelle Hurd, and Evan Evagora) is due to start airing later this year and will feature the obviously-older Picard, but also one that's initially far more embittered and disillusioned than those familiar with him will be accustomed too. As Kurtzman told the L.A. Times:
"The mandate was to make it a more psychological show, a character study about this man in his emeritus years. There are so few shows that allow a significantly older protagonist to be the driver.

What happens when circumstances have conspired to not give him the happiest of endings? Hopefully, it's a reinforcement of ['Trek' creator Gene] Roddenberry's vision of optimism. He's going to have to go through deep valleys to get back to the light."
That's a show I want to see. When I first heard that Picard was coming back I wasn't particularly excited because, well, I'm not the child I was in the '80s and '90s – but to see his essentially goody two-shoes character change and grow in this manner is far more appealing to me because of its realism.
However it's unfortunately also a show that many of us will have to subscribe to another streaming service to see. As I mentioned above Star Trek: Discovery airs on Netflix internationally, with them also holding the Star Trek back catalogue. But in a surprising move the Picard series will air on Amazon Prime Video internationally, following the same format that Star Trek: Discovery does on Netflix, ie. each episode airing 24 hours after the show has aired on CBS All-Access.
It's an odd move splitting the new series between different streaming services internationally, but I assume Amazon waved a bigger cheque at CBS than Netflix was willing to. Their aim is obviously to attract more subscribers to their streaming service which lags behind Netflix quite significantly when it comes to subscriber numbers, particularly internationally. I guess we'll have to wait and see if people think this will be engaging enough to subscribe to another streaming service to get their Star Trek fix, but they've chosen a good target on which to roll the dice.
Last Updated: May 14, 2019