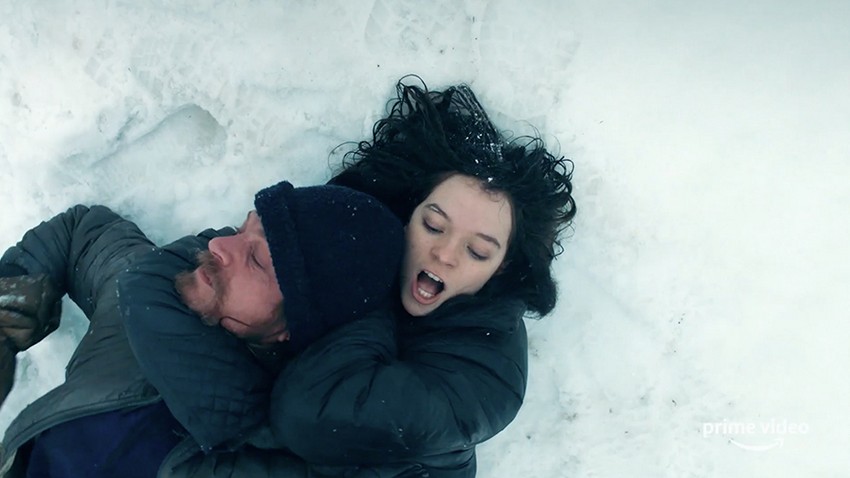 Last year at the Super Bowl, Netflix pulled off one of the biggest surprises the American Football event has seen since Ray Finkle missed a field goal costing the Miama Dolphins the 1984 championship (Always put the laces out, Dan Marino!). Yes, I just quoted Ace Ventura: Pet Detective because I know nothing about American Football, but my point is that when Netflix unveiled not only the first trailer for The Cloverfield Paradox but then revealed the movie would be available straight after the sporting event, it was a big shocker. An even bigger shock was then how damned terrible it was.
Well, this year, fellow streaming video platform Amazon Prime is taking a page out of Netflix's book. Well, slightly. Over the Super Bowl weekend the service unveiled the first trailer for Hanna, the upcoming TV series adaptation of the critically acclaimed 2011 film that saw a young girl trained by her ex-CIA father in the remote snowscapes of Finland to be an assassin. And the kicker is that the first episode of the series is being made available to stream for 24 hours RIGHT NOW ahead of the show's planned premiere next month. Let's just hope that Amazon doesn't follow Netflix in the quality – or lack thereof – portion of their surprising reveal though.
Things are admittedly looking rather good this time around as Joel Kinnaman (Altered Carbon, Robocop) takes on Eric Bana's role as the former spook dad Erik, while newcomer Esme Creed-Miles takes on the title role that once launched the career of Saoirse Ronan. Mireille Enos is also part of the production, which makes this a bit of a reunion of sorts for her and Kinnaman who both first gained international recognition in the Swedish TV series production of The Killing. And by the look of things, there's plenty of killing that will be happening here as well. Check it out below!
David Farr, who actually co-wrote the script for the original film, will act as showrunner for Hanna which is scheduled for release on Amazon Prime in March.
Last Updated: February 4, 2019