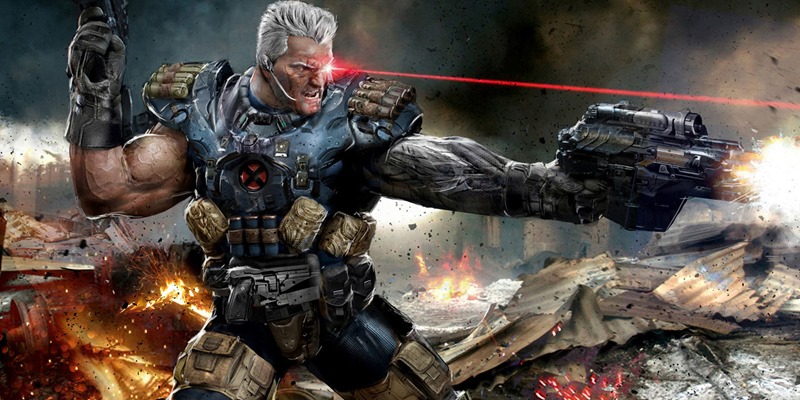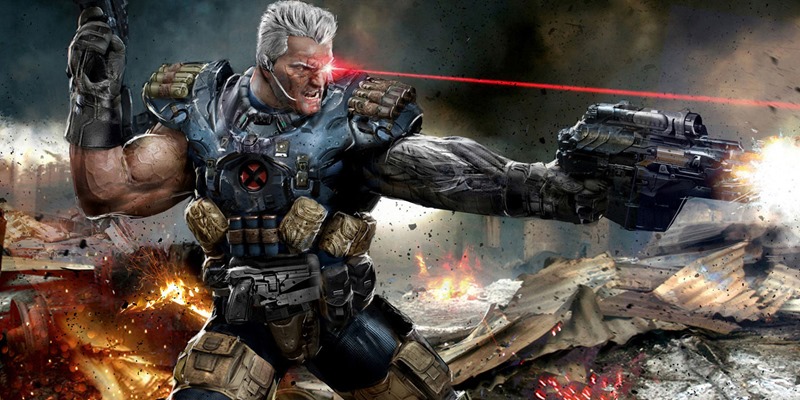 When it was confirmed in the end-credits sting of breakout R-Rated comic book movie Deadpool, that fan-favourite character Cable would be appearing in the sequel, fans lost their minds. They rapidly had to find them, just so that they could lose them again when, after months of casting rumours, Josh Brolin was cast as the time-traveling mutant son of Cyclops who has a bone to pick with the Merc with the Mouth.
Since then we've had Deadpool himself, Ryan Reynolds, join with Brolin in talking about their take on the character and we've even seen how Brolin is getting all buff for the role. But now, folks, we can finally see the man himself, in all his cybernetic eyed, scarred face, brush cut glory!
Click for high-res version.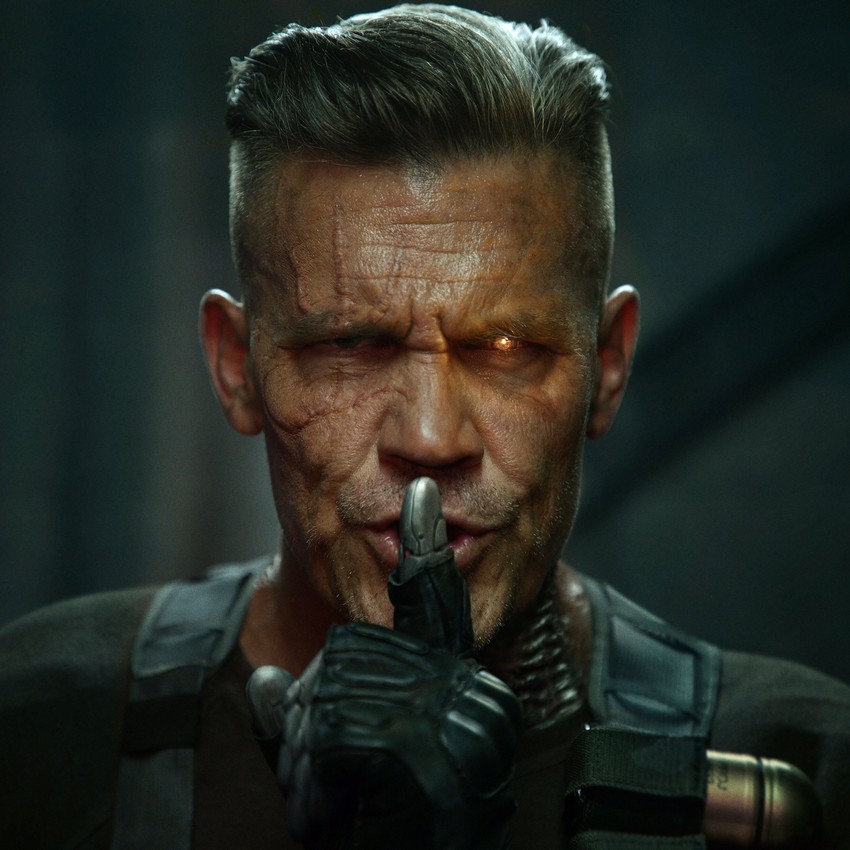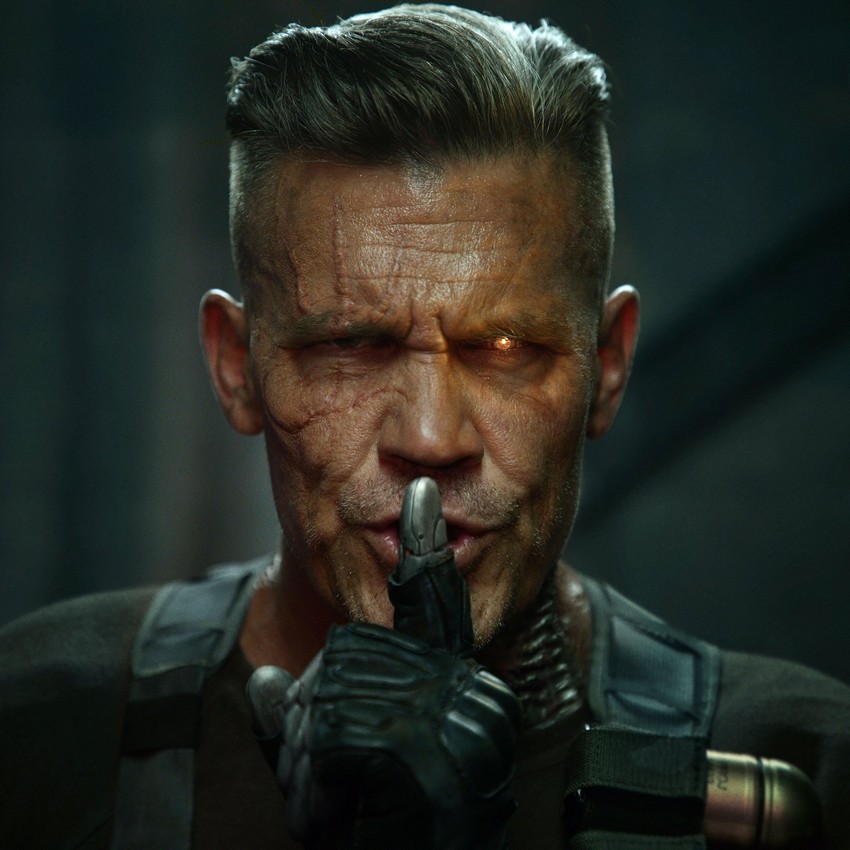 Reynolds tweeted out the first pic above, with the caption reading "We all have that one, grumpy, heavily armed Uncle from the future. #PremiumCABLE #JoshBrolin". If you're wondering how Cable's signature metal arm and penchant for big guns look, then wonder no more though, because Reynolds soon followed up that tweet with another pic. The caption here read "DeadPool 2: Your premium #Cable provider. #DeadPool2".
Click for high-res version.
The arm is a slight departure from the classic design, but appears to be a melding of the different looks the different artists have given it. You can see on Cable's collar bone and neck though, the more traditional "organic metal" look. Other than that, I am a little disappointed in the lack of totally unwieldy shoulder pads and the fact that I only count about a dozen pockets on pouches. CABLE MUST HAVE ALL THE POCKETS!!!
Jokes about extreme 90s comic book designs aside though, I dig this look. Much like our first look at Zazie Beets' Domino last week, this one is close enough to the comic book source to be instantly recognizable, but still allowing the actor's own personality and physical traits to shine through. Plus, he has a teddy bear. How can you not like a man with a teddy bear? Even if he is packing a weapon that is literally as big as his torso!
Deadpool 2 also sees the return of Leslie Uggams as Blind Al, Morena Baccarin as Vanessa, Brianna Hildebrand as Negasonic Teenage Warhead, and Stefan Kapicic as the voice of Colossus, while joining the cast is Jack Kesy as the film's lead villain, rumoured to be Black Tom Cassidy. Japanese actress Shioli Kutsuna and Julian Dennisonhave also joined the production in unrevealed roles.
Replacing original director Tim Miller behind the camera for the sequel will be John Wick co-director David Leitch. Deadpool 2 is scheduled for release on June 1, 2018.
Last Updated: August 8, 2017