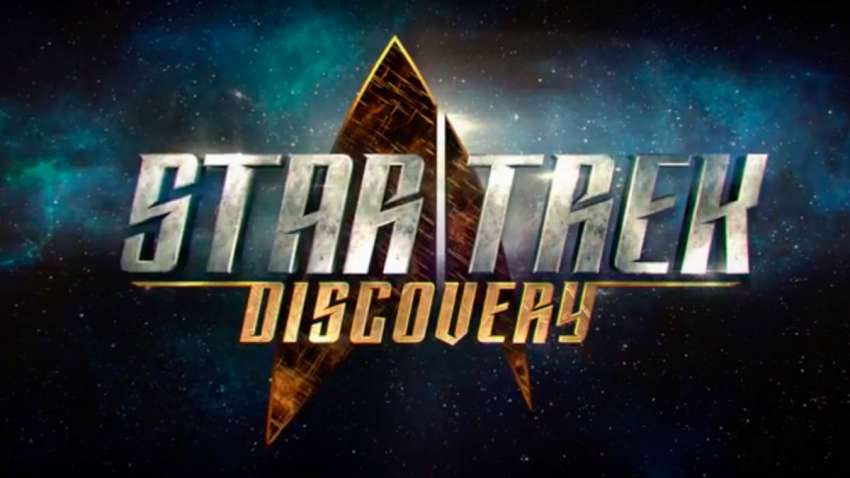 The much-delayed Star Trek: Discovery finally has a date nailed down after first planning on a January 2017 release before show runner Bryan Fuller departed the show, and then later missing its revised May 2017 release date as well. Its premiere will debut on Sunday 24 September as confirmed in the rather fancy tweet below from the show's official Twitter account:
Discovery begins September 24. #StarTrekDiscovery pic.twitter.com/F0h18l5H1g

— Star Trek: Discovery (@startrekcbs) June 19, 2017
The first eight episodes will air weekly on Sundays until the beginning of November, whereupon the show will take a break for Christmas and return with its remaining seven episodes from January. In the US it'll be streamed on-demand on CBS All Access, while for those of us outside the US it'll be available on Netflix a few short hours later.
So I guess I know what I'm doing on Monday evenings. If you've somehow missed it you can catch the trailer here to see why this looks like the first Star Trek show I'm actually interested in watching. It seems a far more mature storytelling experience, has an excellent cast and looks pretty damn impressive visually as well. Hopefully it avoids silly comic relief characters and the… the… holo-deck. He said with his voice dripping with scorn.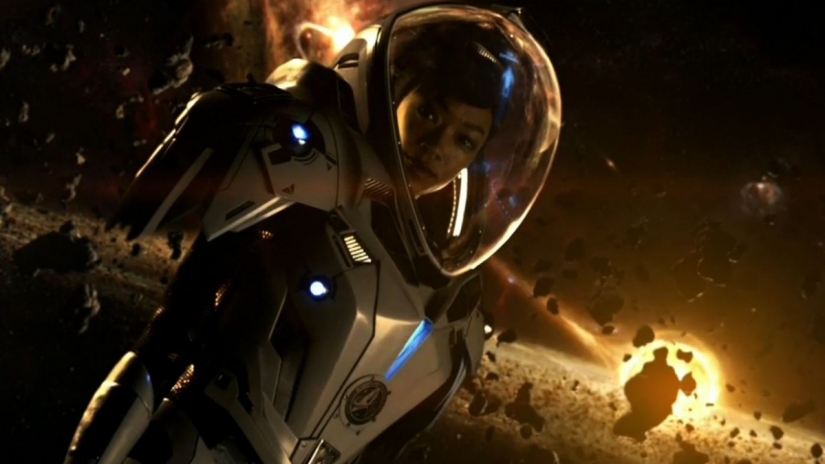 In a recent interview with Entertainment Weekly (and care of Dark Horizons) producers Aaron Haberts and Gretchen J. Berg explained that, not only did they have to wait for show lead Sonequa Martin-Green to become available, but that those aforementioned impressive visuals are also one of the main reasons for the latter delay:
"There's is so much artistry and custom craftsmanship that go into every prop, every costume, every set. These things have to be designed and manufactured. We flew a costume designer to Switzerland to pick up the fabric for the Starfleet uniforms. Several items on our uniforms are 3D printed. Some of our sets can take over six weeks to make. CBS has given us the time and the money to make something the fans will find worthwhile."

"You can't cut corners or have 95 percent of what's on screen be completely original and inspired and then have five percent something you bought at a store. It has to be cohesive — and it is. I'm so proud of what's on screen, it's so beautiful and it's taking world-building to a whole new level."
I agree wholeheartedly with that sentiment. It's the details that make for authenticity and it's very easy to spot when a show has skimped on them – a cheap prop that stands out like a sore thumb when surrounded by high-quality props. They also revealed that the starship bridge seen in the trailer was that of the USS Shenzhou, captained by Michelle Yeoh's Captain Georgiou, and that the USS Discovery's bridge still has to be revealed. Curiouser and curiouser.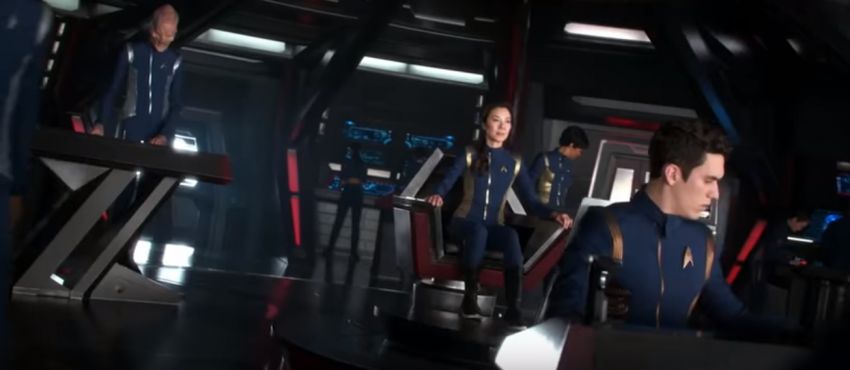 One thing that concerned many people was the departure of Bryan Fuller from the show due to his commitments to American Gods. Particularly since he's created some amazing shows, such as Hannibal and Pushing Daisies, and given his love for Star Trek and previous experience with writing for the franchise on both Star Trek: Deep Space Nine and Star Trek: Voyager.
That's something co-creator Alex Kurtzman, himself a rather busy man, recently addressed in an interview with Collider:
"No, absolutely, his foot prints are left on the show. Someone once described Brian [sic] to me as a unicorn, and that's just the truth. He's a one of a kind writer. He's just unbelievably brilliant, and I really, really loved working with him, and I loved seeing the way that his mind worked. Brian [sic] was very involved in American Gods, and I think that the scope and scale of what Trek has become made it so that Brian elected to say, I don't want to short change either of these two things. They're both sort of beloved to him.

We sat down and we figured out how are we going to take what we can have of you, and continue that through not only this season of Trek, but hopefully set up things that are coming in next season. Much of what's there in terms of story, and certainly in terms of set-up character, big ideas, the big movement of the season, that's all stuff that Brian [sic] and I talked about."
Star Trek fans, whether they prefer being called Trekkies or Tractors Trekkers aside, have legitimate concerns when it comes to their beloved franchise returning to the small screen and living up to the legacy of preceding series. Despite my love of sci-fi I've never been one, yet I'm really looking forward to catching Star Trek: Discovery once the franchise finally makes its long anticipated return to its real home – the small screen.
Last Updated: June 20, 2017