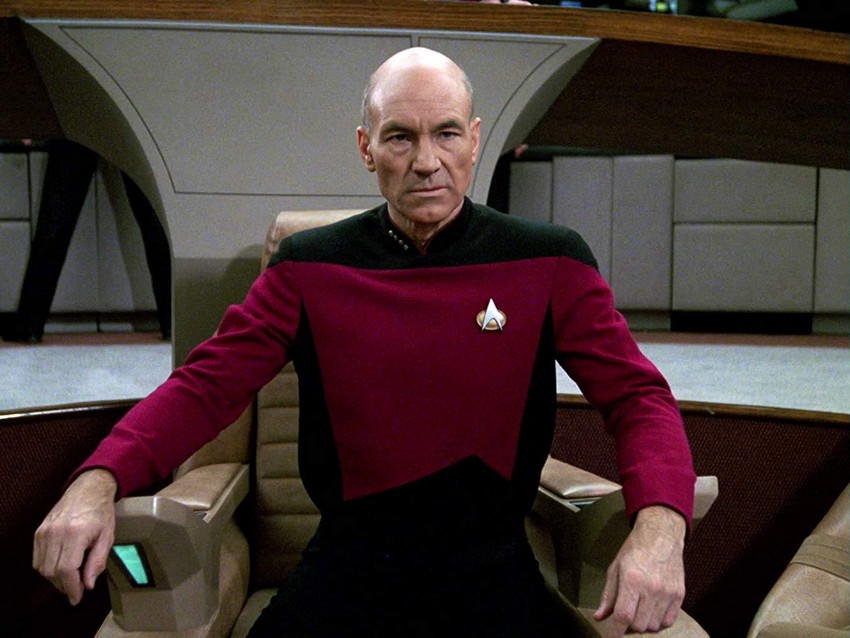 To boldly go where no one has gone before. Or in the case of Star Trek, to boldly go to the same place it has always been – on our television screens. Perhaps that is a little disingenuous, as the truth is Star Trek is finding a rebirth on our TVs with quite a few shows (including the recent Discovery series on Netflix) that are prepared to go in directions where Star Trek has indeed never been before.
However, as Trevor pointed out earlier this week if there is one new series that has people excited it's the return of Patrick Stewart in his iconic Star Trek: The Next Generation role of Captain Jean-Luc Picard in a new series that is to be aired on Amazon. We've known very little about this series for quite a while, but now thanks to a presentation from CBS during their upfronts segment (where various US broadcasters show off new programming to investors) we finally have some concrete info.
The show will be officially titled Star Trek: Picard, which is about as on-the-nose a title you could ask for, but there you go. According to the official description revealed later, "the series will follow this iconic character in the next chapter of his life." We have also heard recently that this will be a much more character-driven, slower paced show than the action-packed Discovery. As for the man himself, journalist Kate Arthur was in attendance during the Upfronts presentation and snapped this quick pic of Stewart from the clip that was played for those in attendance.
It's not much, but if anything, it at least shows that this show is well into development meaning that fans can soon have a chance to connect with their favourite Enterprise captain in the near future. As another bold new move for the series, the pilot episode is going to be directed by Hanelle Culpepper (Star Trek: Discovery), which will mark the first time a woman has launched a new Star Trek series in the franchise's 53-year history (feel old yet?).

We still don't much more about the plot other than that it also concerns the aftermath of the destruction of the planet Romulus, which we saw happen in the Prime timeline in J.J. Abrams' 2009 Star Trek feature film reboot. And I have to commend showrunner Alex Kurtzman (who worked on that film) and the rest of the Star Trek production teams who ensure that despite the many series and movies that have existed in this universe, they are at least trying to keep some form of consistency within their respective timelines, making each series and movie relevant in its own right.
Last Updated: May 16, 2019