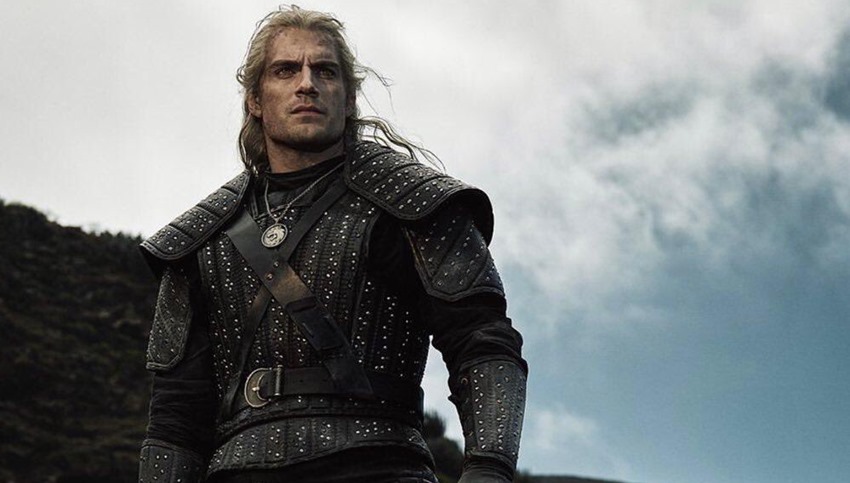 There was a tease yesterday that Netflix's upcoming adaptation of The Witcher would drop a new trailer, but that's not all that came with the latest look at Gerald of Nvidia's Geralt of Rivia's hop into the realm of live-action entertainment. On top of the new trailer came an announcement of when you'll be able to get your grubby little hands on the series, which just so happens to be December 20.
Smashing stuff. Now why are you reading these words I've still written? Hell you're not are you? You're watching the trailer right now which means that I can fill the rest of this paragraph with Benedict Cumberbatch name jokes if I want to and you'll be none the wiser to my grand scheme to diminish the brand power of one of Britain's finest actor's and you know what I'm already over it.
You can't outrun destiny just because you're terrified of it. Henry Cavill is Geralt of Rivia. The Witcher arrives December 20.
Looking good! Henry Cavill looks like a perfect translation of Geralt from video game to TV screen, bringing a brooding intensity to the role that is no doubt fuelled by the despair of having Warner Bros. cock up his Superman royally. Season one of The Witcher will consist of eight episodes that showcase the gorgeous Hungarian filming locations, with Cavill being joined by Anna Shaffer as Triss Merigold, Freya Allan as Ciri and Anya Chalotra as Yennefer.
This might just be the most magical binge of the year. Stuff that in your predictable cheesy feel-good programming, network executives obsessed with hurling Christmas specials at viewers.
Last Updated: November 1, 2019