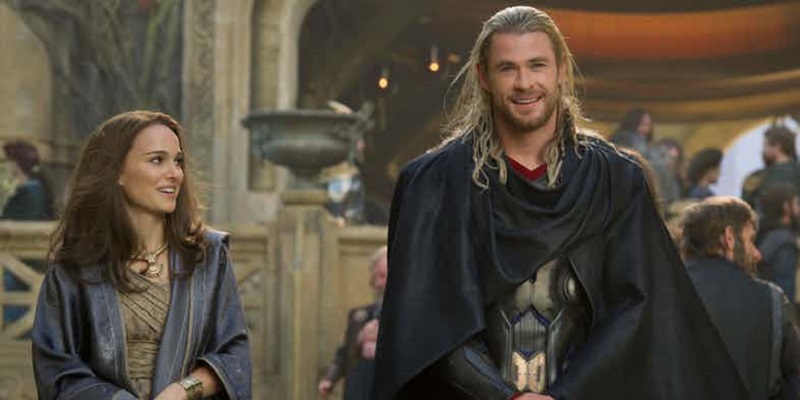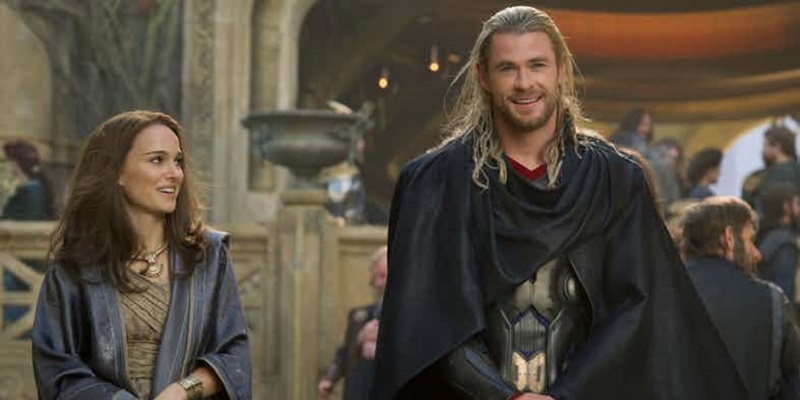 We already know a bit about the upcoming Thor movie, Thor: Ragnarok. It's going to feature the Hulk and be set mostly in space. It will also have a focus on fun as opposed to the darker tones of the first two Thor movies. Not to mention during that time Thor has learnt all about paying rent. What we haven't heard much about is what kind of love story we are going to get in the movie. And if you, like me, find some of those love triangles get in the way of good super-hero stories, then you're in luck as it seems there won't be much of a focus on Thor's love life in this new film. In fact, the object of his affection Jane Foster, played by Natalie Portman, won't even be appearing at all.
Star Chris Hemsworth revealed this news in a recent interview with Entertainment Weekly:
He's off exploring the universe, still trying to police it and control the mayhem. But he's certainly enjoying being a drifter, being a solo cowboy out there.
Portman has previous mentioned that she is done with the franchise and so there was already speculation that writers would be writing her out of the story.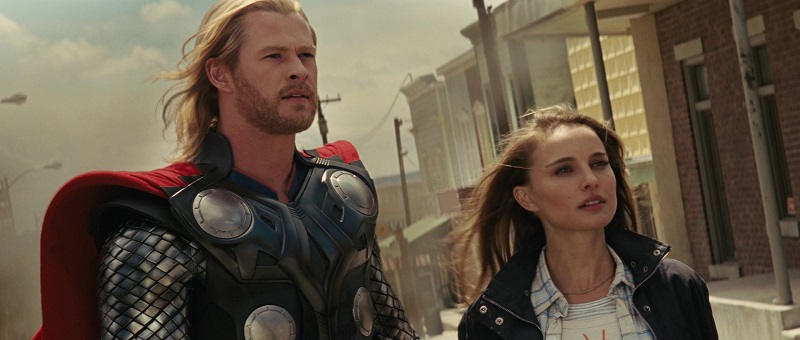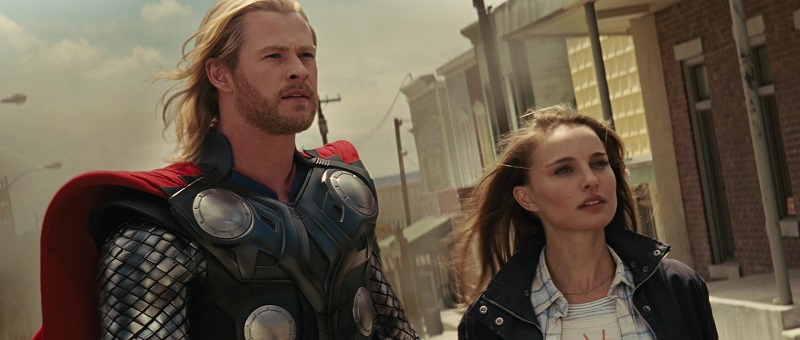 It does seem though like Marvel are still intent on having some female character that catches the hero's eye and this time it's going to be new character Valkyrie, played by Tessa Thompson. Marvel Studio ahead Kevin Feige spoke about Valkyrie being the perfect match for Thor:
We wanted Thor to encounter somebody that was near his equal and that his relationship with Jane may have evolved in unexpected ways in between The Dark World and Ragnarok and we wanted to pit him against a character who was much more his equal and in many ways his superior. Valkyrie is trying to not embrace any sort of Asgardian heritage that she has. Thor thinks maybe that will create a bond between them and, on the contrary, she wants to forget it all entirely.
So while there won't be much of a love angle, Thor will be smitten by someone who is more powerful than him.
We don't really know what has become of Jane and why she and Thor didn't work out in the end. I guess when you're off hunting Infinity Stones and trying to save the galaxy, you have a lot less time for date nights and romantic dinners for two. So next time you're feeling down about your lack of super-powers, know that at least you can hold down a relationship. Unless you're Nick, who has to be content with neither.
Last Updated: March 15, 2017