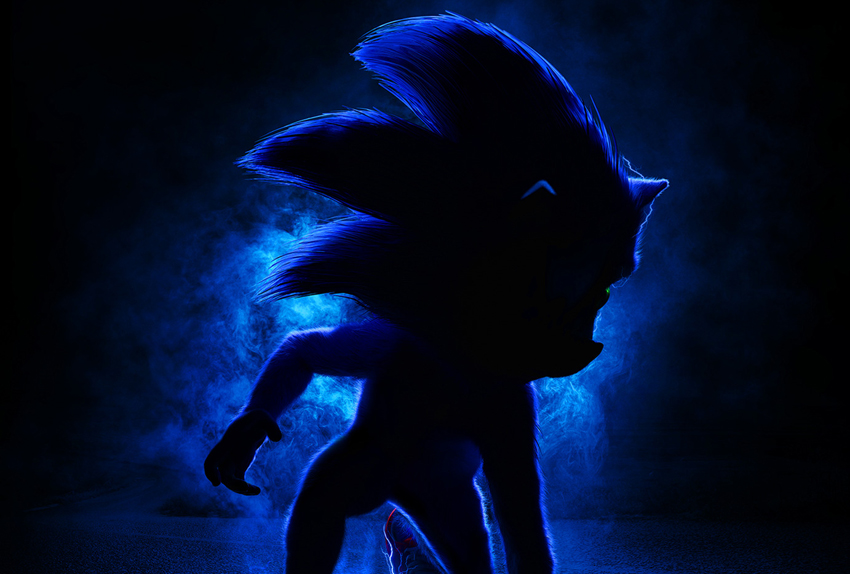 We technically got our first look at Paramount's upcoming CG-animated feature film adaptation of SEGA classic videogame Sonic the Hedgehog when the studio revealed a pair of teaser posters at the end of last year. Unfortunately, it didn't quite have the reaction they were hoping for.
While the first poster was a very shadowy affair, merely hinting at a furry visual makeover for the iconic character, the second confirmed the potential nightmare fuel with a pair of surprisingly muscled legs on display. While Paramount was actually a good sport about the fan feedback and turned it all into a bit of a trolling joke, the studio has been radio silent since then on what we would get to see in the movie. Well, we don't need the studio as several images from film's Sonic the Hedgehog style guide leaked via a now deleted post from ad agency Hamagami/Carroll, Inc. Luckily for us, Polygon had already grabbed the images before they disappeared.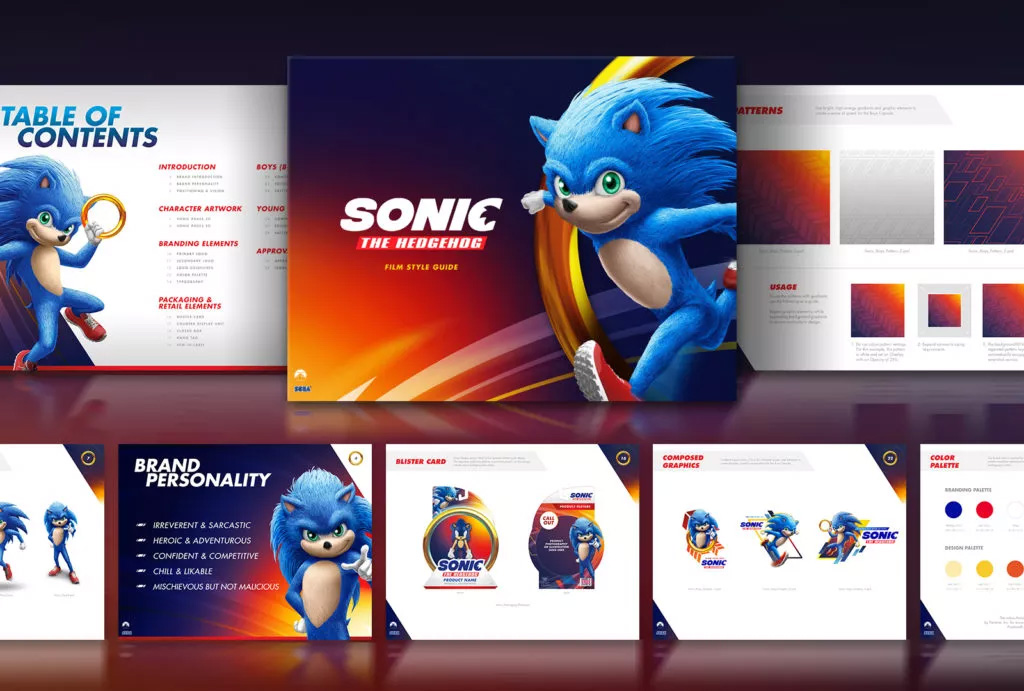 A few observations: Sonic's legs actually seem far less jacked than on those early posters and they've also split his normal "single" eye into two to give him a more realistic look. Whether that works or not is up to you. Zooming in close to the pic also reveals that his traditional white gloves are now actually just white fur on his hands, and that same fur now covers his lighter-coloured mouth and abdomen. Also, those appear to be Nike sneakers he's wearing, the privilege of which I'm certain the shoe giant paid a small fortune for.
A further leak has now also popped up online (via CBR), which is reportedly a direct 3D CG render from the film.
What do you folks think of the new look for Sonic? Not too bad or GAAH GOOD LORD KILL IT WITH FIRE?! To be fair, as has been pointed out on social media, a direct translation of the classic video game look may actually be far worse than what we have. Either way though, I think we can all agree that it's still not the worst reveal of a new look for an iconic blue character this year.
Sonic the Hedgehog is scheduled for release on 8 November and will see Parks & Rec's Ben Schwartz voice the blue speedster, while Jim Carrey voices his nemesis, the evil Dr. Robotnik. Joining them in the voice cast will be James Marsden, Neal McDonald, Tika Sumpter, Adam Pally and Natasha Rothwell.
Last Updated: March 5, 2019