Twas the eve before E3 and all through the house, plenty of clickbait was stirring, even some rumours from the Marque of House. The listicles were hung by the servers with care, in hopes that Half-Life 3 would be there. The YouTubers were nestled all snug in their beds while visions of likes and subscribes danced in their heads. But one hack of a journo could not wait long, his habit of speculation proving stronger than the contents of his bong.
"I know!" said D, as he giggled with glee. "I'll write my own list of speculation, why tis the eve of E3!". And thus it was written while he listened to podcasts of comedians from Great Britain, as he got to work on the gist of his list:
Days Gone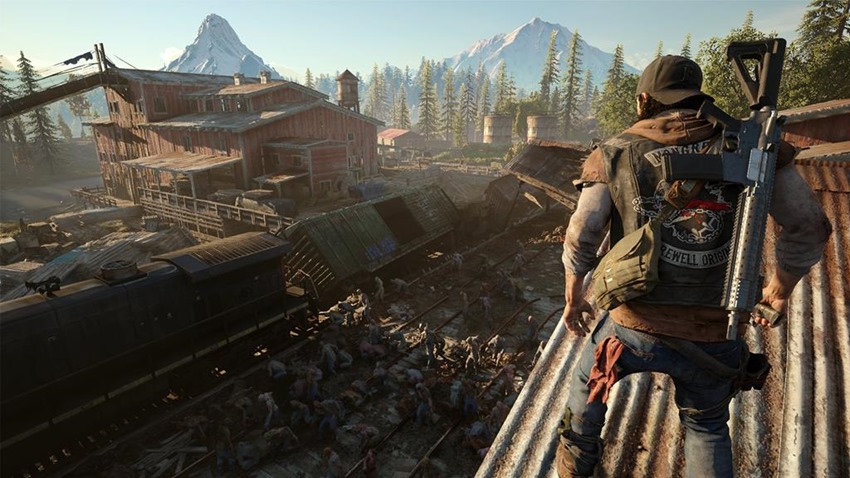 I must be the only person on staff keen to see more of Days Gone, because last year's tease at the end of the Sony E3 press conference was intriguing, to say the least. The idea of one vs many in a zombie apocalypse isn't groundbreaking stuff, but actually applying some thought to the zombie hordes and making them a collective threat that demolishes everything in their path as you find a way to thin the herd? More of that please.
God of War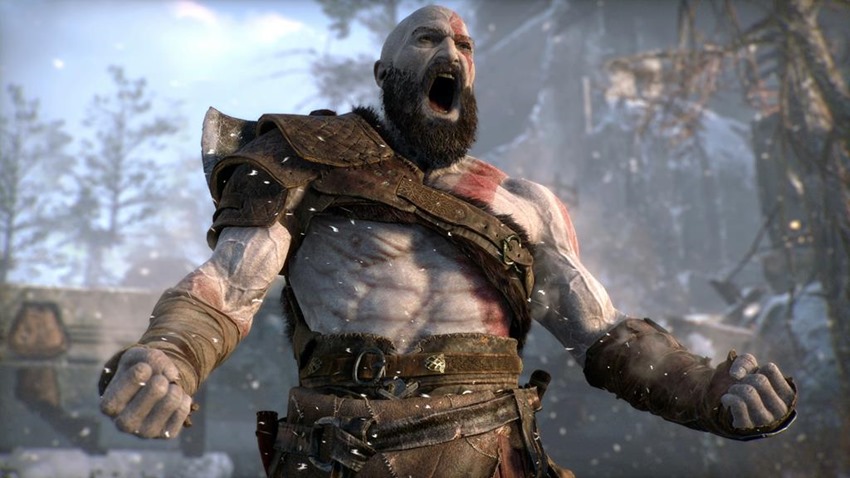 God of War? More like Dad of War AMIRITE? Sony's premier god-slayer returns in the near-future, as Krota finds that he has to protect the two things in his life that mean the most to him: His son Atreus, and impressive facial hair that resulted in a former war god who is now both beardly and burly in appearance. One of these priorities may be more important than the other.
Super Mario Odyssey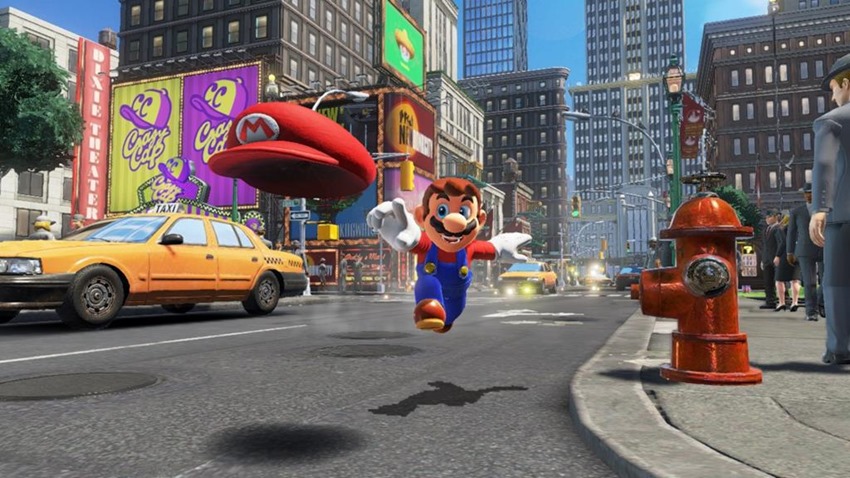 What's a Nintendo console without a certain portly Italian plumber dancing around your screen collecting gold coins? Lacking, that's what. That's something that Nintendo will hopefully correct soon, with a brand new take on Super Mario that flips the franchise yet again on its head with new angles of action and environments to jump-stomp around in.
Sea of Thieves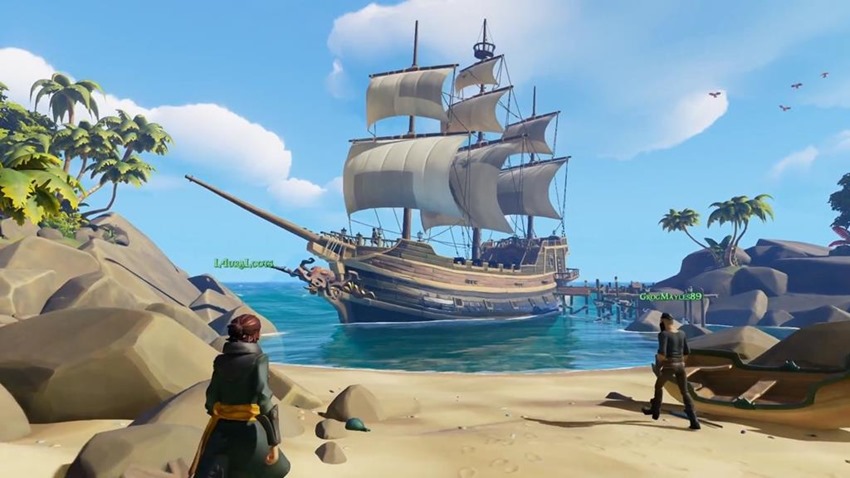 It may have been crawling with the scurviest of people – YouTubers – when it was unveiled last year, but the key consensus to Rare's brand new Sea of Thieves was that the studio was back in fine form with their latest high-seas adventure. Thrilling, massive and fun stuff on a grand social scale. I'll drink some rum to that…where's me rum?
Crackdown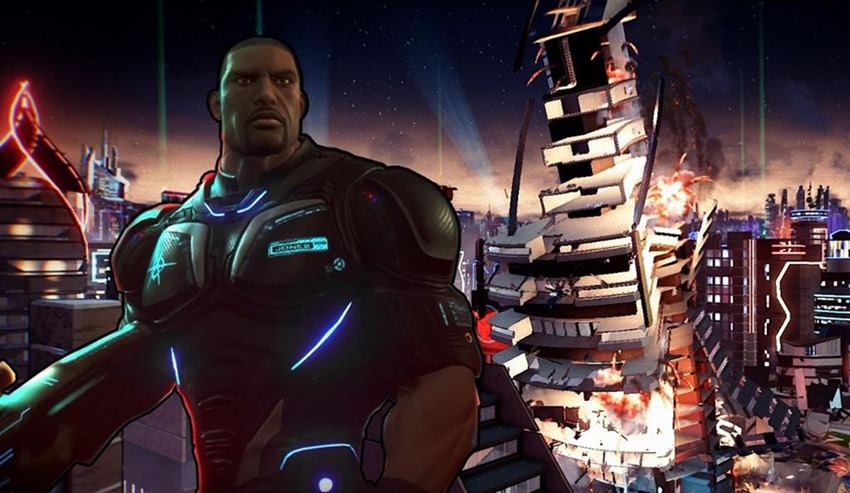 Is this the year that Microsoft finally confirms that Crackdown will be unleashed on audiences? With a library of first-party titles that looks a bit bleak right now, the Xbox and PC market of Microsoft needs that killer title. I've got money on this being a September release. And always remember: Kills for skills agent. Kills for skills.
Forza Motorsport and Gran Turismo Sport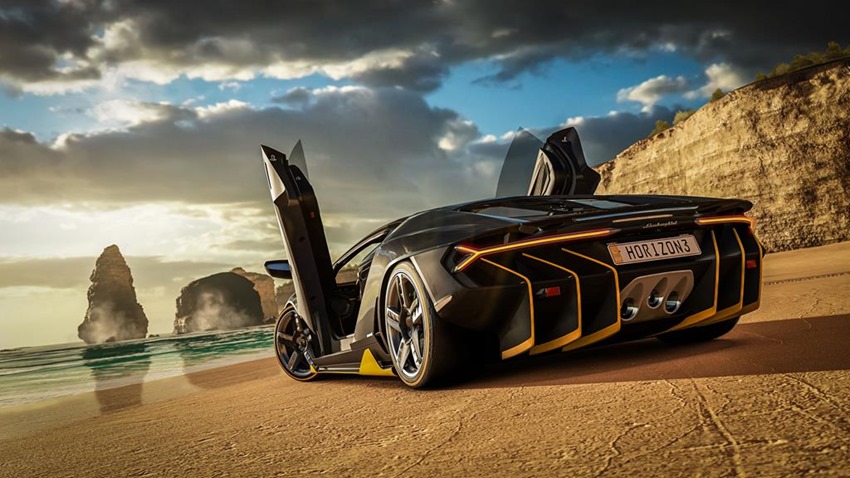 I'm lumping these two together because they're both mirrors of each other: Pedigree racing games exclusive to their home consoles (and PC in the case of Forza) that feature the most bleeding edge of visuals. Gran Turismo Sport already looks like it'll hit the finish line with a massive gap this year, although never say never when it comes to Forza Motorsport.
Dead Alliance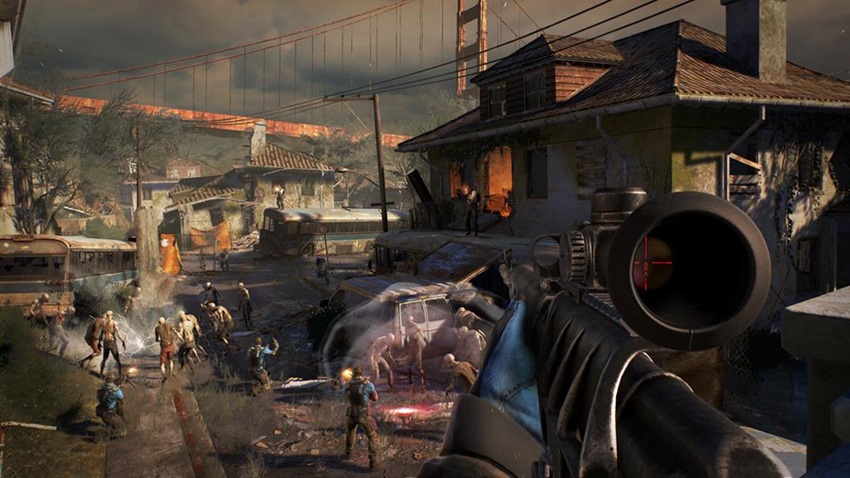 This one came out of nowhere like an RKO: In most zombie games you're kind of a wimp, a fragile human who has to scavenge for shell casing while you consider whether or not it's worthwhile to even spend that bullet on the undead. Dead Alliance however? It's giving you an American amount of ammo and plenty of guns with which to cull the herd of the undead. I kinda dig that gung-ho approach to the genre.
Call of Duty: World War Two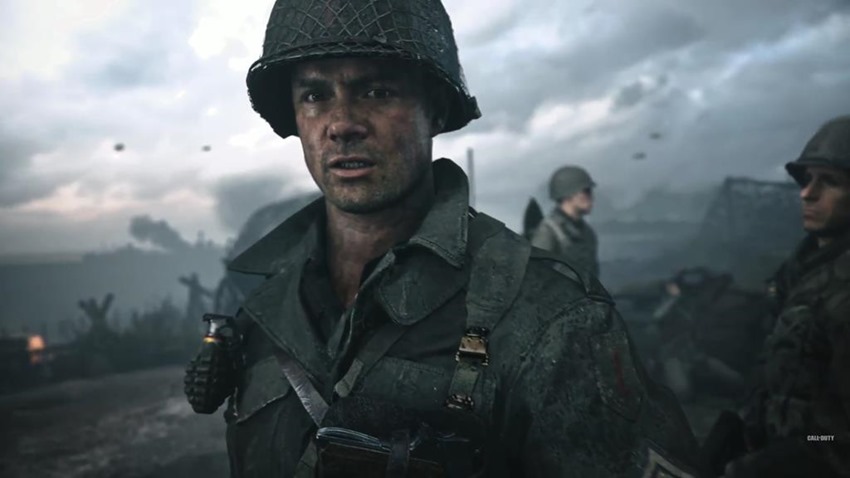 Boots on the ground soldiers! After years spent advancing warfare to the point where the series went to SPACE, Call of Duty is going back to where it all started: World War Two. It's muddy, dirty and punching a Nazi is never an invalid option as the Axis forces roll on towards you in an age that shaped humanity for decades.
Destiny 2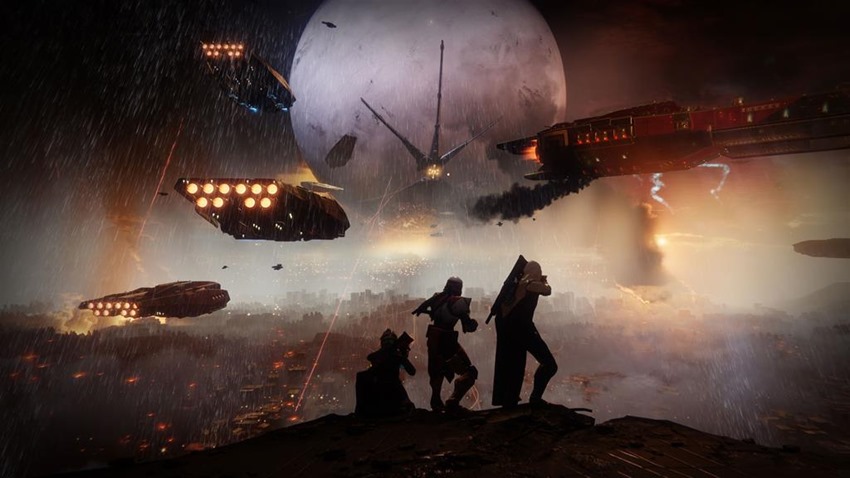 There's no surprise here: I love Destiny and Destiny 2 has me drooling like a stray dog outside a steakhouse. It's more of the same but with plenty of tweaks, additions and all-new zones to explore as the Guardians find themselves evicted and cut off from their source of power when Dominus Ghaul and his Red Legion troops knock down their HQ. Only this time, PC gamers are getting ready to join the fight as well.
Splatoon 2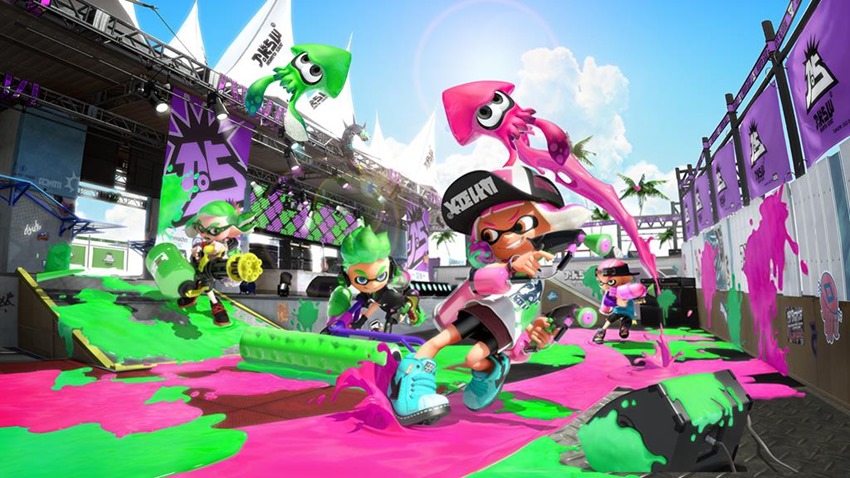 One of the greatest shooters recently managed to emerge without ever shedding a drop of blood. That game was Nintendo's Splatoon, a vibrant and fun splatter-house of colour and paint that was charming to say the least. Splatoon repeats the formula, but with the added bonus of being mobile thanks to the Switch Hardware. Which sounds like a blast to me. SPLATOOOOOOOOOON!
The most fun you'll have with squids outside of an Ocean Basket platter for one.
Borderlands 3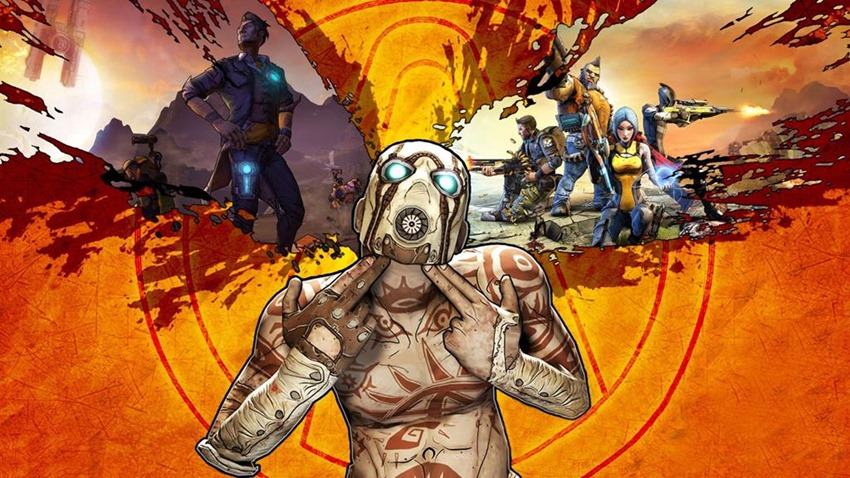 Gearbox needs a win in their book right now, as 2016's Battleborn wasn't the game-changer that the developer threw at fans. Instead, they're going back to their miraculous hit franchise of Borderlands and I'm pretty confident that we'll finally see Claptrap bring the wub wub to E3. Give me a warehouse full of guns, a villain that you love to hate and enemies who explode into bloody giblets upon death and I'll be happy.
Middle-Earth: Shadow of War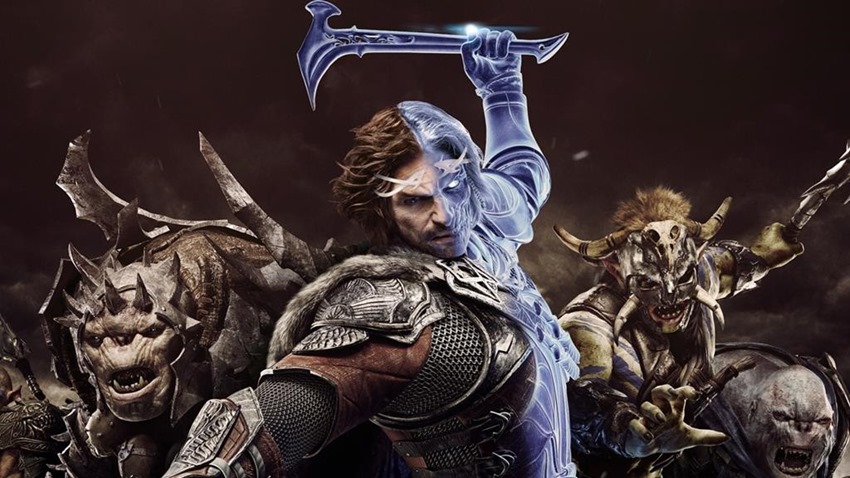 Warner Bros. Interactive on the other hand are on a roll as of late, racking up win after win. They're hoping to keep that streak going with a sequel to their previous Middle-Earth game, focusing this time not just on creating worthy enemies but also raising an army that will shut Sauron's massive infected eyeball of evil down for good.
Assassin's Creed
They say that absence makes the heart grow fonder and thanks to a lengthy period of rest, I'm ready to jump back into Ubisoft's favourite franchise: Just Dance Assassin's Creed. The current rumours point towards an Egyptian tale that tells of the origins of the Assassins and their first war with the Templars, as Ubisoft gets ready to fire up the Animus once again.
South Park: The Fractured But Whole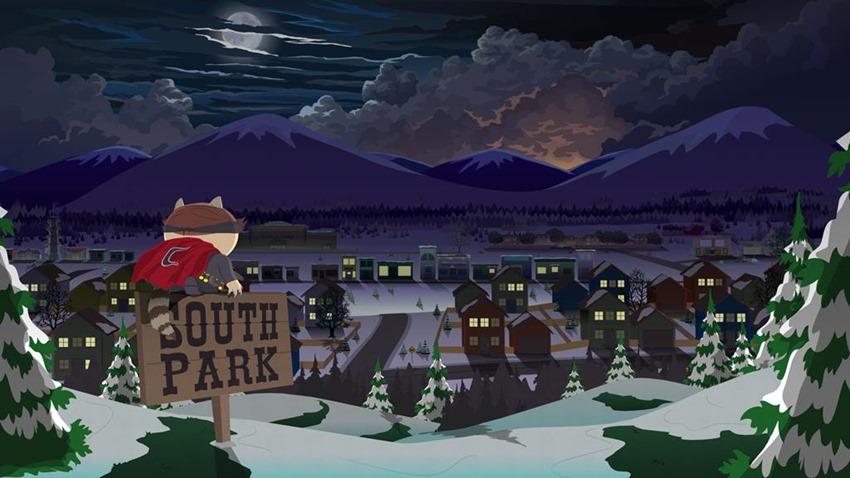 Its been delayed, delayed again and delayed yet again. But(t) South Park finally has a release date for the sequel to the Stick of Truth and it looks super-sweet you guys. Will there be Chinpokomon to collect, an attack by Man-Bear-Pig and a PC Principal who vents his macro-aggressions against anyone who does anything offensive? I certainly hope so.
Spider-Man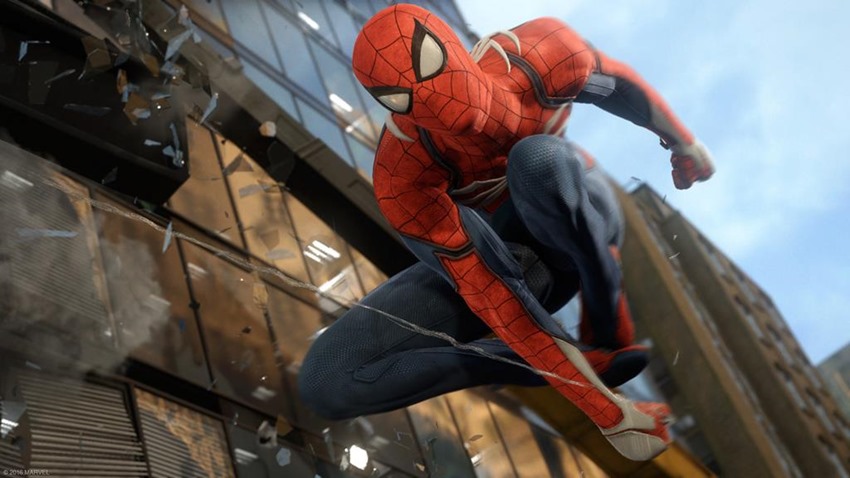 Here's one game that nobody saw coming last year: A new Spider-Man title. On the surface, the setup looks like a perfect partnership between Marvel and developer Insomniac, as their Spider-Man can very much do anything a spider can and look damn good at the same time. It's easily the one game that I'm the most excited for, especially when the character had the bar lowered to subterranean levels with two middling movie tie-in games that scuppered any potential left for the franchise.
Vampyr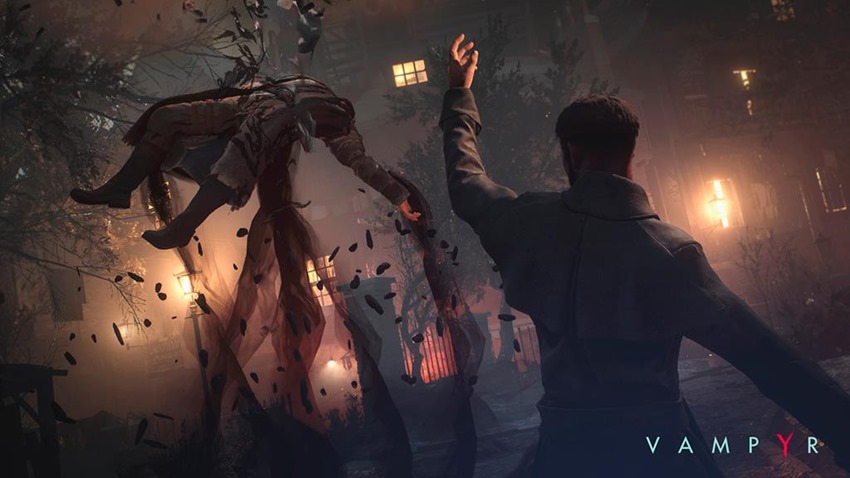 One of my very first major PC games that I ever played was Vampire: The Masquerade. It got one more sequel before the series went into permanent Torpor, a hibernation that seems to have finally broken as a new creature of the night has been reborn in the ashes of World War One. Kill or be killed, feed or suffer with a thirst for blood that is an unrelenting. I can't wait to see what's necks for this game.
Need more E3 in your life?
Check out our E3 2017 portal powered by Megarom Games and PlayStation
Last Updated: May 29, 2017