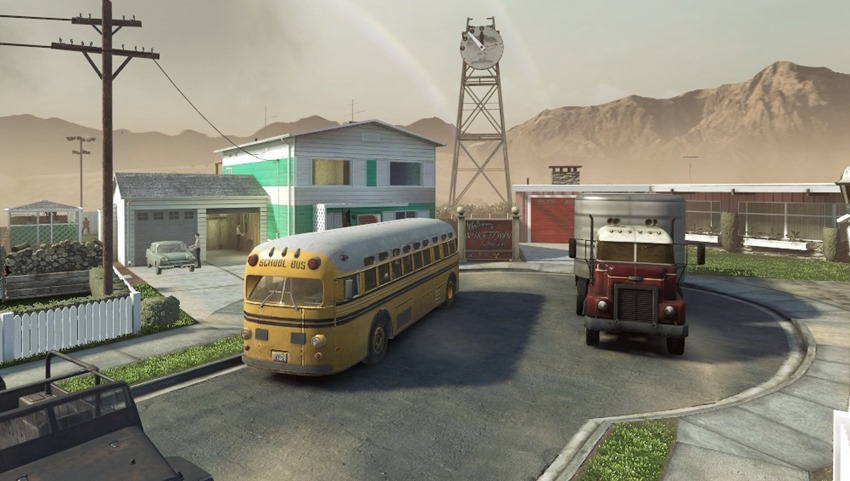 Maybe you can play it in VR. And then it'll be Puketown. Haw.
Call of Duty Black Ops IIII may be ditching single-player this year in favour of a more tightened-up multiplayer, zombies and a battle royale experience, but at least one traditional component is going to remain inside of Treyarch's signature series: Nuketown! In a livestream event where Treyarch discussed more about which maps players can expect to see in Call of Duty Black Ops IIII , plenty of familiar classics were revealed.
Jungle, Slums, Summit and Firing Range will be available to re-explore and shoot up according to GameSpot, with Treyarch mentioning that these maps were "rebuilt from the base level". Black Ops II and III's cult-favourite Nuketown is perhaps the biggest kid on that block, a map whose compact size and flow has been redesigned several times and will get another tweak ahead of the launch of Black Ops IIII.
Why is it so popular? I like to think of Nuketown as the perfect Call of Duty map. It has an energy to it that gives everyone a chance to get a few kills in, its modest size hides plenty of corridors within which to trap opponents and the three core sections of that map make for fantastic firefight arenas where the momentum is never set in concrete.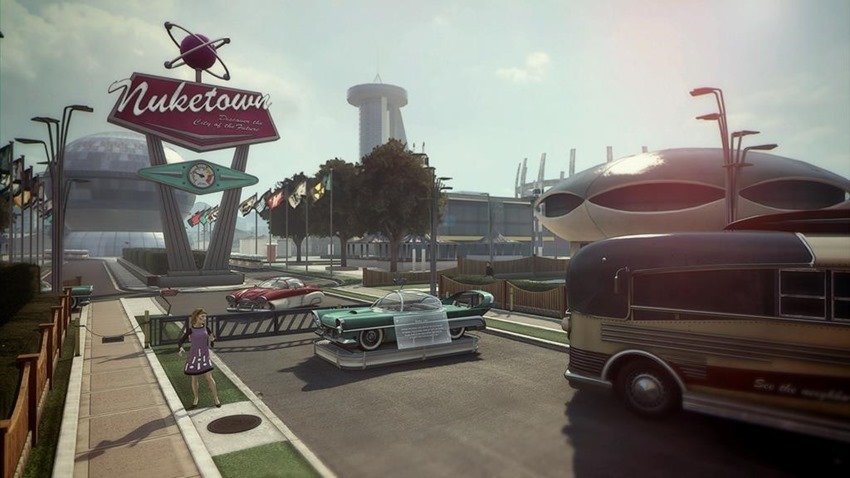 Which creates a superb layer of tension. There's never a single moment to relax, as the action is in constant motion and even stopping for a single second could result in a bullet ending your current killstreak. The spirit of Call of Duty, at its most basic and refined level.  It's really fun, is what I'm saying. As for the newer maps in Black Ops IIII? E3 will see the previously announced Contraband, Seaside and Payload made playable on the showfloor according to CharlieIntel, as well as last night's reveal of Frequency. Should be a blast to check out.
Last Updated: June 8, 2018