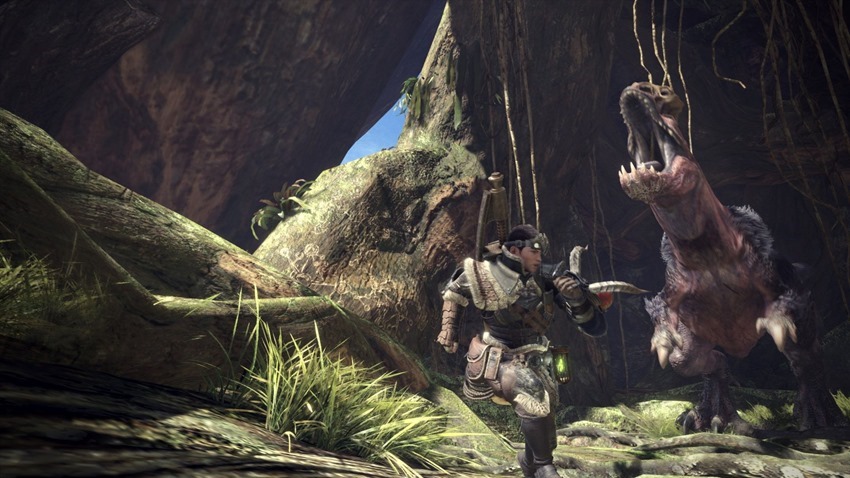 Monster Hunter: World is a very good game (unless you're one of the many people who just don't get Monster Hunter. I'm one of them), and it's been a huge success for Capcom. So much so, that it's now their best-selling game of all time, ever. Capcom has now announced that total worldwide shipments and digital download sales for Monster Hunter: World have exceeded 7.9 million.
"
…the Company's flagship title Monster Hunter: World (for PlayStation 4 and Xbox One), which was released worldwide in January 2018, significantly contributed to the Company's performance after garnering immense popularity for its near-flawless execution and shipping more than 7.5 million units worldwide, a landmark achievement that made it the bestselling game in the Company's history.

Of particular note is that the worldwide expansion of the user base due to the game's tremendous success overseas—in addition to its established domestic popularity—has marked the start of a new era for the brand, and that this international recognition has served to energize the Company's global operations."
That means good things for Capcom fans, as the company has some money in the bank to deliver more Monster hunter, along with other new games and sequels from its library (Darkstalkers and Dino Crisis, please?). The only other games that Capcom claims are hits for them at the moment are Resident Evil 7, Monster Hunter XX (Double Cross) on the Switch, and Ultra Street Fighter II. Marvel vs Capcom has been "soft," says Capcom. Rightfully so, because it's not a great game.
Here's a look at the best-selling games in Capcom's history – which now has Monster Hunter: World right at the top of the list.
Monster Hunter: World  – 7.9 million units
Resident Evil 5 – 7.3 million units
Resident Evil 6 – 7.1 million units
Street Fighter II – 6.3 million units
Resident Evil 7 biohazard – 5.1 million units
Resident Evil 2 – 4.96 million units
Monster Hunter Freedom 3 (Portable 3rd) – 4.9 million units
Monster Hunter X (Cross) – 4.3 million units
Monster Hunter 4 Ultimate – 4.2 million units
Monster Hunter 4 – 4.1 million units
Street Fighter II Turbo – 4.1 million units
Monster Hunter Freedom Unite – 3.8 million units
Resident Evil 3 Nemesis – 3.5 million units
Street Fighter IV – 3.4 million units
Dead Rising 2 – 3.1 million units
Devil May Cry 4 – 3.0 million units
Resident Evil – 2.75 million units
Monster Hunter 3 (Tri) G – 2.6 million units
Dead Rising 3 – 2.5 million units
Resident Evil: Operation Raccoon City – 2.5 million units
Monster Hunter Freedom 2 – 2.4 million units
Dino Crisis – 2.4 million units
Resident Evil 5: Gold Edition – 2.3 million units
Resident Evil 4 – 2.3 million units
Resident Evil Revelations 2 – 2.3 million units
Last Updated: May 8, 2018