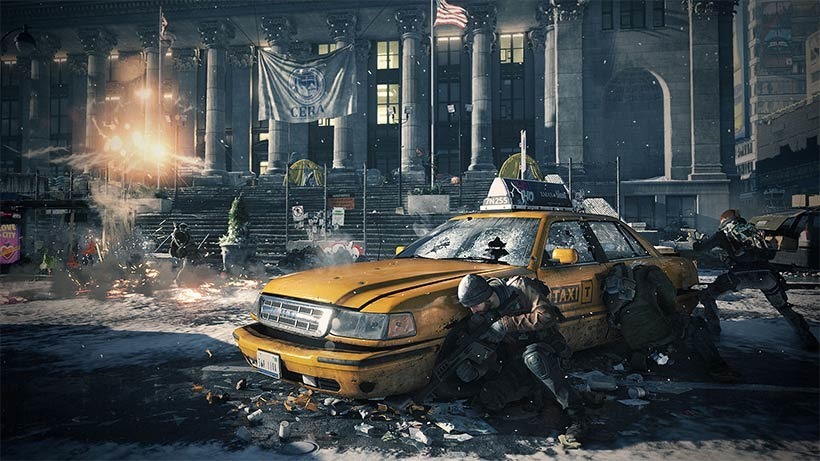 A deluge of The Division information surfaced last week – with a wealth of videos and preview information popping up just about everywhere.
Of course, the initial reaction from many people – the sort who love to whine about downgrades – have pointed how the game just doesn't match up to the version of the game we were initially shown at E3. Echoing the "downgrade" that befell Ubisoft's own Watch_Dogs, it seems that The Division won't look as good as many had hoped.
Unless they play on PC it is. It seems that the PC version of Ubisoft and Massive entertainment's RPG shooter has all the sorts of tinkering options PC gamers crave (it has electrolytes!). In a new video, YouTuber user Alobordo uploaded a clip showing the game's PC options. The clip is running on lowe settings, which looks nice enough.
Here are The Division's PC options, at least as far as the beta goes:
Vsync (on/off)
Frame Rate Limit (on/off)
Shadow Quality
Shadow Resolution
Spot Shadow Count
Spot Shadow Resolution
Contact Shadows
Post FX AA
Temporal AA
Sharpen Image (%)
Particle Detail
Enable Wind-affected Snow
Volumetric Fog
Reflection Quality
Local Reflection Quality
Sub-surface Scattering
Anisotropic Filtering
Parallax Mapping
Ambient Occlusion
Depth of Field
Object Detail (%)
Extra Streaming Distance (%)
Chromatic Aberration (on/off)
Lens Flare (on/off)
Vignette Effect (on/off)
In a video preview, Jackfrags spoke of the Xbox One version – saying that it's not 1080p, and runs at 30fps – but looks good nonetheless.
"The Xbox One version looks good, no doubt, some really nice weather effects. It's definitely not native 1080P though and it only runs at 30FPS. There were moments in combat where there were a lot of players on screen and explosions, I could definitely feel the FPS dropping below 30 and chugging a little bit. I did try the PC version and will comment on that soon, but I'm definitely gonna be playing the game on PC when it launches", he said
Still, if you have a capable PC, then that's probably where you should be playing The Division.
Last Updated: January 18, 2016