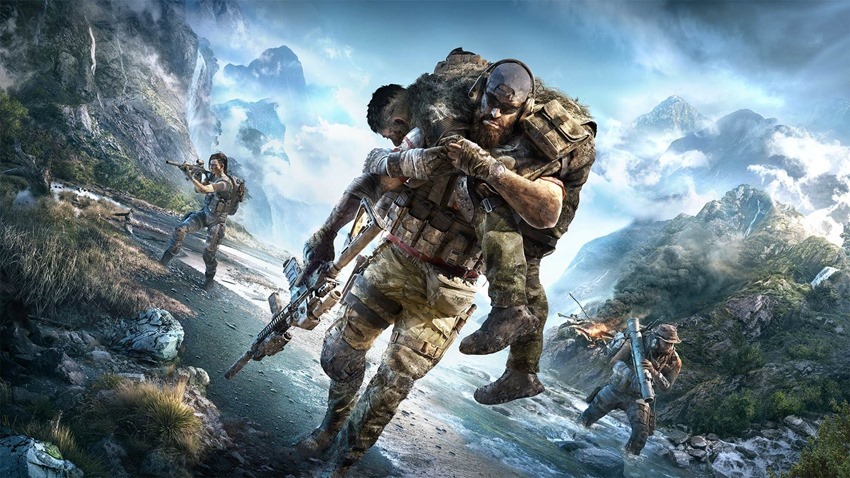 In case you didn't know, there's a Ghost Recon: Breakpoint beta happening this weekend. Many of you already have keys, which can then be used to grant access to your mates. If you're one of the many who don't have keys yet through, we've got you sorted.
Thanks to our friends at Ubisoft, we have a hundred(!!!) keys for this weekend's beta. Pre-loading is already available for the beta, which kicks off today, and runs through to Monday.
Ghost Recon Beta Start Time (September 5)
3 AM PT
6 AM ET
12 PM CET
8 PM AET
1 PM SAST
The game moves to a fictional island setting (so as to not piss the Bolivian government this time). You can read more about in our hand-on with the Story and PVP modes, and find out a lot more about DRONES in our interview with the game's executive producer.
Here's what's in said beta:
MISSIONS
Operation Greenstone: Two missions from the main storyline.
Auroa Missions: Side missions to discover more about the island and its inhabitants.
Faction Missions: Eight new Factions missions per day.
Anyway, if you want a key you can fill your details in here, and they'll automatically be sent out at the end of today. Grab a key, invite your mates – and kick some ass this weekend. Remember, the keys are not platform-specific, and will work across PC, Xbox One and PS4.
Last Updated: September 5, 2019