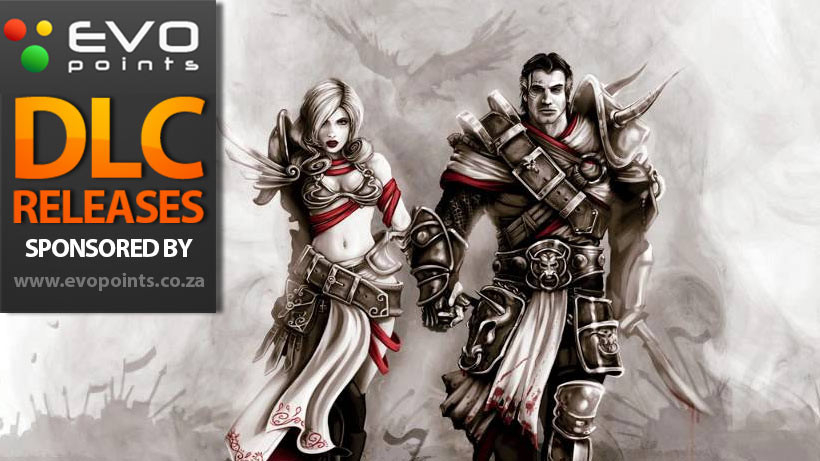 Welcome to our weekly post of featured downloadable content available for different gaming platforms sponsored by www.evopoints.co.za. Here's this week's list of fresh downloadable games and content. Downloadable content has become a pretty big thing. More and more people are opting to get their games and add-ons through digital distribution, instead of the traditional Brick-and-mortar method. Some games and software; like XBLA games, PSN shorts and iOS games are available through the internet only – something that can be daunting for a lot of folk. Confused about what new games are available for your platform of choice? Don't fret – we've got you covered.
Links to content are supplied where available. If you would like to purchase vouchers, you can click the category headers to go straight to the appropriate page on evopoints.co.za
Playstation Plus Update
PlayStation — [ PSN Vouchers & Subs Available ]
PS4
Arcade Archives Ninja- Kid II
Divinity: Original Sin – Enhanced Edition
Driveclub Bikes
Foul Play
Mega Coin Squad
MX vs. ATV Supercross
WWE 2K16
PS3
PS Vita
Sales
To see all of the latest PlayStation content posts this week, click here for EU and US or check out the Online Sony Store.
PC Gaming – Steam — [Steam Vouchers Available]
Audiosurf 2, 50% Off
Aion
GALAK-Z, 20% off!
 Devil's Bluff
Zoombinis, 25% off!
Super Mega Baseball: Extra Innings, 33% Off
MX vs. ATV Supercross Encore, 10% off!
Grand Theft Auto V – 33% off!
Necromonads, 40% off!
The Park, 23% off!
Divinity: Original Sin – Enhanced Edition
Kerbal Space Program, 40% Off
Heavy Fire: Shattered Spear, 30% off!
Spider-Man : Shattered Dimensions
Steam Weekend/Daily Sales and Promos:
Resident Evil Franchise – Up to 75% Off
Hitman Franchise – Up to 80% Off
Xbox — [ Xbox Live Vouchers & Subs Available ]
Games for Gold (October 2015)
Tomb Raider: Definitive Edition – XBO
Valiant Hearts – XBO
The Walking Dead: Complete First Season – XBO / Xbox 360
Metal Gear Solid V: Ground Zeroes – Xbox 360
Xbox One
Halo 5: Guardians
Minecraft: Story Mode – Episode 2: Assembly Required
Alien: Isolation – The Collection
Divinity: Original Sin – Enhanced Edition
WWE 2K16
Xbox 360
Minecraft: Story Mode – Episode 2: Assembly Required
WWE 2K16
Xbox Live Deal Of The Week – Check it out here
Xbox One – Titanfall Deluxe Edition, State of Decay, The Evil Within and More
Xbox 360 – Alice: Madness Returns, Resident Evil, Dead Space, Titanfall and More
Please note for PlayStation – If your currency ($/€/R) is not displayed next to an item, it is not displayed as available in that region at the time of posting For all your codes, vouchers and subscription needs head on over to www.evopoints.co.za to get whatever you need.
Last Updated: October 30, 2015