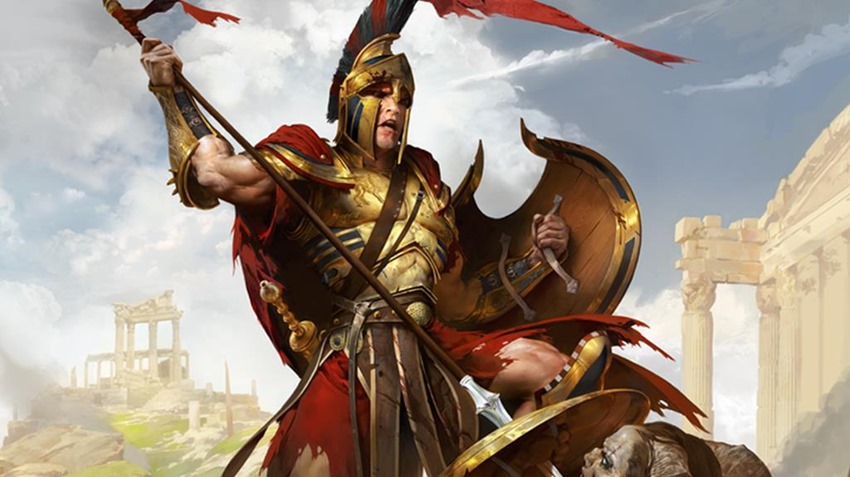 I've got a confession to make. I was young. I was foolish. I was getting impatient with the idea of having mass handed to me by what was either an army of skeletons or the cast of a Housewives of INSERT CITY HERE TV show and I may have made a cardinal sin in Titan Quest…I cheated. Thanks to Cheat O Matic, I pretty fudged the numbers on my stats and went from Spartan wannabe to a two-fisted all-powerful god-killing Greek within minutes.
Did I learn a lesson about hard work, sacrifice and diluting a game experience by completely breaking its systems? Absolutely not and I'd do it again in a heartbeat because I'm a bastard. That's probably why I still love Titan Quest. Beyond the rampant corruption of my OP character, was a game whose visuals were lush and its mythology was epic.
Too good to be forgotten, Titan Quest was resurrected in an enhanced edition for PC. Then again for console. And now again again as it happens to be heading to the Nintendo Switch:
THQ Nordic's latest revival of Titan Quest will hit the Switch on July 31 this year. It's pretty much the exact same base game as what you've already played, albeit with the option to take it with you on the go. Technically I could do that with my laptop but that's too hipster even for me. ALso, my laptop battery is strictly reserved for Into The Breach.
Here's the flavour text from THQ Nordic on what the Switch version includes:
Key Features
Explore the Ancient World – Unlock arcane mysteries as you journey to legendary locations
Conquer Monsters of Legend – Battle mythical beasts in a story-driven campaign that will determine the fate of all existence
Highly Customizable Characters – Build and customize your characters with 28 classes and over 1000 pieces of unique and legendary items to create the ultimate champion
Online Multiplayer Gameplay – Challenge others to experience the story in fast-action, 2-6 player online cooperative gameplay
Console controls and UI – Tailor made UI and controls for a perfect ARPG experience using a gamepad
Remastered graphics – Fully reworked textures for an up to date Titan Quest experience
Clash of the titans, am I right?
Last Updated: June 8, 2018