Thanks to the troubling political shenanigans of last week, many folks entered this weekend past feeling bit down (or up… high?). I was one of those people feeling all maudlin initially, but divine poop, what a turn around that weekend made yesterday! Sunday, 2 April was basically an early Christmas for fans of modern animated masterpieces. First there was the news that in the greatest non-April Fool's joke ever, Adult Swim had made the long-awaited season 3 premiere of Rick and Morty available to stream online for free for a limited time (I hope you watched it, because it was utterly fantastic!), and then came the revelation that acclaimed anime Attack on Titan (aka Shingeko no Kyojin) was also back!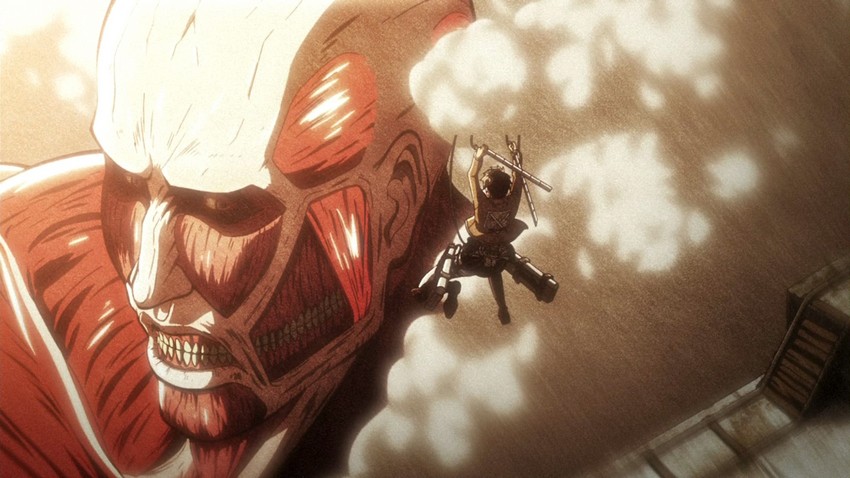 Well, to be honest, those events actually happened the other way around. I actually got the notification from anime streaming site CrunchyRoll late on Friday already that the new episode of Attack on Titan was coming out the next evening, but I honestly thought this may just be some kind of elaborate April Fool's prank. And can you blame me?!
For the uninitiated, Attack on Titan is an anime TV series adaptation of the Japanese manga of the same name which debuted in September 2013. It is set in a future where the remnants of humanity are forced to live in isolated enclaves encircled by towering walls after mysterious humanoid giants suddenly appeared in the world 100 years earlier and nearly drove humans to extinction by mindlessly hunting them down and consuming them. Nobody knows where these "Titans" come from or why they have this endless drive to feed on humans, forcing most to just cower in fear behind their walls. The story follows teenager Eren Jaeger, orphaned by these Titans, and his adoptive sister Mikasa Ackerman and childhood friend Armin Arlert, as the trio join the military to try and fight their giant enemies. Doing so requires intense training and mastery of the "3D Maneuver Combat Gear", a gas-powered harpoon-based mode of transportation, that allows its users to get high enough to attack and kill Titans via their one weak spot at the nape of the neck.
While initially the story follows the tough training and advancement through the military ranks of the trio and their fellow recruits, very soon a much bigger story starts to unfold as even larger, intelligent Titans start appearing and wreaking havoc with coordinated attacks. What's more, it would appear that there's a mysterious direct link between these Titans and several of the show's central characters.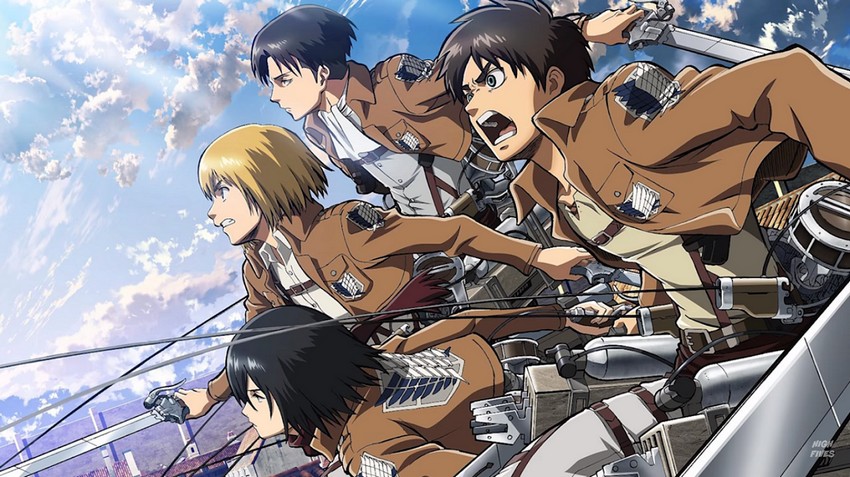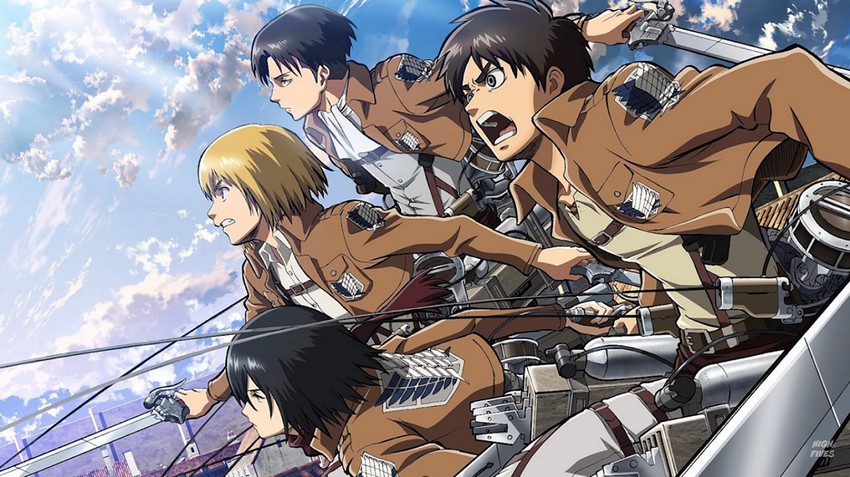 Besides for that compelling story, Attack on Titan also boasted some jaw-droppingly cool and original action set pieces, and a brutality to the action that was just shocking. People – major characters! – die in this show often, and in the most violent manner. It is stuffed from beginning to end with moments that will just leave you slack-jawed, including a number of massive season closing reveals that had fans losing their minds.
That was all the way back on 1 November 2014.
Since then fans have been waiting for the show to return with little to no official communication about reason for the delay. The hiatus was more than likely to give the original manga time to pull far enough ahead so that there could be more story to adapt, but nearly three years was a bit ridiculous. It didn't help that in that time creators were also focused on two live-action Attack on Titan movies which ended up being completely terrible in every aspect. Fans desperately wanted the masterful original back, and just weren't getting anything as endless rumours about a return continuously ended up being just that: Rumours. So yes, when I got the news about a new episode, I rolled my eyes and prepared to be disappointed once more.
I WAS NOT DISAPPOINTED!
I've already watched the season premiere and it was an awesome return, and I'm just so super stoked to be back in this world again (irrespective of how relentlessly brutal it is). You can also go watch it right now if you have a CrunchyRoll Premium membership, which only costs $7 per month. It's quite a solid deal though as it gives you access to the latest episodes of a huge list of anime shows just one hour after their premiere in Japan. And if you're a newcomer, you will able to binge through the first season so that you can now have an informed sense of fan disapproval for the upcoming Hollywood live-action feature film adaptation.
Last Updated: April 3, 2017