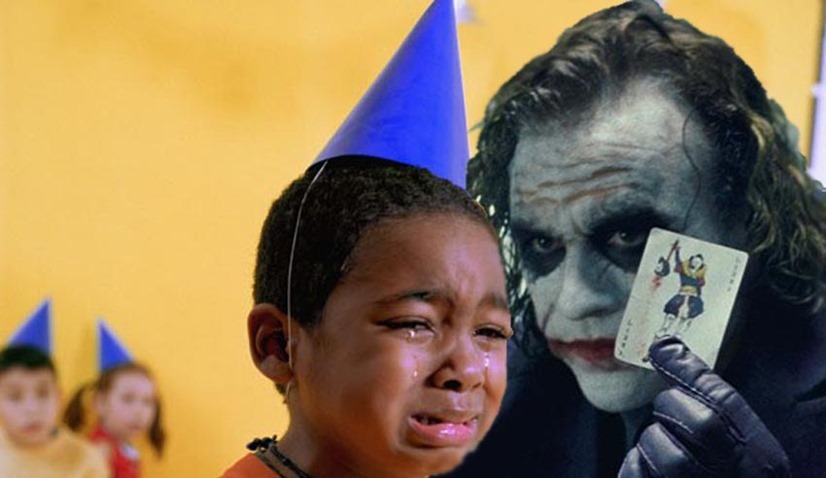 Guys, I think we've reached peak Injustice 2 saturation. There have been a stupid amount of character highlight videos so far, written by an equally stupid fanboy in the run-up to the actual release of NetherRealm's Batman V Superman simulator (Self-burns are best done at night so that you can cry yourself to sleep), and I think we've got the final spotlight video right here.
I'm still banking on a launch trailer done to the tune of Heroes by David Bowie because using licensed music is all the rage these days, but until I am proven to be the Nostradumbass of our industry, here's a Joker trailer that wants to ask you one question: Why so serious?
I think a lot of people are going to feel conflicted over this latest redesign of the ace of knaves. Then again, I actually…dig it? NetherRealm's Joker looks like the cinematic Suicide Squad clown prince of crime during his emo phase, before he got pocket money to go get garish tattoos inked all over his body. Nice. It's a design which actually does work for me, although my biggest question is how this Joker has managed to resurface.
I'm no doctor, but having Superman's fist rip your heart out after you trick him into killing his wife, unborn child and entire city is usually not healthy for any organism with a working respiratory system. Anyway, that sounds like the entire roster for Injustice 2 so far! Here's the full list of brawlers so far, listed below. Because I care guys, I genuinely do.
Superman
Batman
Supergirl
Wonder Woman
Aquaman
Atrocitus
Green Lantern
Gorilla Grodd
Deadshot
Harley Quinn
Flash
Blue Beetle
Bane
Robin
Black Canary
Swamp Thing
Cheetah
Cyborg
Doctor Fate
Green Arrow
Black Adam
Scarecrow
Joker
28 fighters, not bad. There's still nine other characters that need to be revealed, although I've got a feeling that they'll be part of the season pass offerings to roll out later this year. Injustice 2 is out on May 16 for ye current consoles.
Last Updated: May 2, 2017