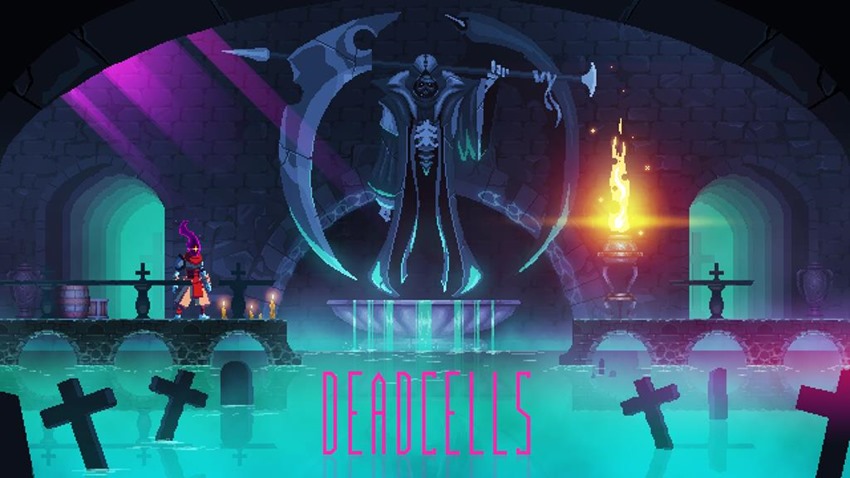 Dead Cells may just be one of the finest action games of all time. A 2D hack 'n slasher on first glance, developer Motion Twin's glorious throwback to the challenging platformers of old hides a deceptive layer of difficulty and charm beneath its surface. Mixing the "if at first you don't succeed then die, die again" mentality of Spelunky with a smooth retro polish, Dead Cells plays, looks and feels great.
There's some good meat on the bones of Dead Cells, and if you choose to dig in, that's a meal that'll last you an easy 20 hours and leave you feeling satisfied by the time that the end credits roll. A fantastic game, that is done in one…or is it? Dead Cells still has plenty of life in it, as a recent documentary from Red Bull revealed more on the Rise of the Giant DLC that select PC players are helping fine-tune right now in beta form.
For those Dead Cells fans who were caught unaware by this reveal, Rise of the Giant offers a new area to explore known as the Cavern and with it an even hardier boss in the form of a gigantic skeleton that has a bone to pick with you. Haw.
According to recent beta patch notes, that's not all. There'll be a second secret area and another boss on top of that, albeit with a twist: This area will be reserved for the best of the best, those players who have currently reached Boss-Cells 5 on their quest and have done multiple successful runs of Dead Cells. In addition to that, there'll be ten new enemy types to tangle with, ten new weapons to wield and a trio of new skills to master.
Even better, players will also be able to customise their headless lackey with a new Skinning system, that has around 50 new outfits to try on. There's a ton more minor stuff in the beta patch notes, but that's about the gist of it. And honestly, I'm impressed. Dead Cells as it stands is already an impressive game, but Motion Twin say that they want to give their child an "extra layer of quality" as the DLC is all about offering a "proper conclusion to the story and to explain things a little big more".
Rise of the Giant will also be a free release to anyone who already owns Dead Cells and…no hang on, that can't be right. That's now how video games work in this day and age…is it? Anyway, Dead Cells is awesome and you should definitely play it on your choice of platform.
Last Updated: February 26, 2019