If you're in Johannesburg for the Easter break this year and looking for something to do that gets you out the house, pop culture fans and geeky types are spoiled for choice.
First up, there's the Rand Easter Show's first-ever Gaming Entertainment Pavilion, with Fortnite contests (that can take you all the way to TwitchCon), VR gaming, dance-offs and cosplay masquerades, including a R30 000 "Beast Mode" cosplay contest. The nine-day event runs 19 – 28 April.
Meanwhile, over at Emperor's Palace is the 2019 edition of ICON Comic and Games Convention. South Africa's longest-running gaming and geek lifestyle con will be taking place Saturday, 22 April to Monday, 24 April, now in the Conference Centre part of the hotel, casino and entertainment world.
If you follow ICON's Facebook page, (or religiously read our articles) you'd likely be aware of the event's leap forward from its usual June/July spot on the local con calendar. Otherwise, after this weekend we'll know if the shift in dates was a good idea. Then again, that factor is definitely not the only thing to consider. 2019 ICON has honestly not been marketed well at all. Until a month ago, there were zero international guest announcements – last year, for the record, novelist Raymond E. Feist, comic creator Jim Zub and cosplayer Meagan Marie were all present.
2019 guests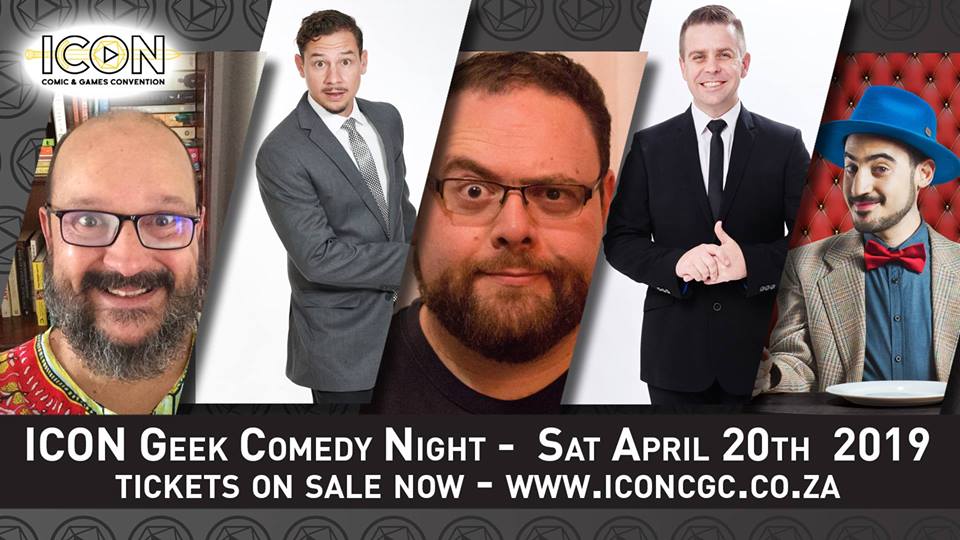 As of this week, at least, we know that massively-experienced comic writer (and FanCon 2017 veteran) Ron Marz will be at ICON 2019, along with Zimbabwean creator Bill Masuku, who's also coming to this year's FanCon in Cape Town one week after ICON. Joining them is Rob Salkowitz, international pop culture commentator for the likes of Forbes.
These international guests will share the stage with an assortment of South African fantasy novelists and artists, comic creators, media professionals, geeky comedians and niche celebs. The full guest line-up is here.
Event drawcards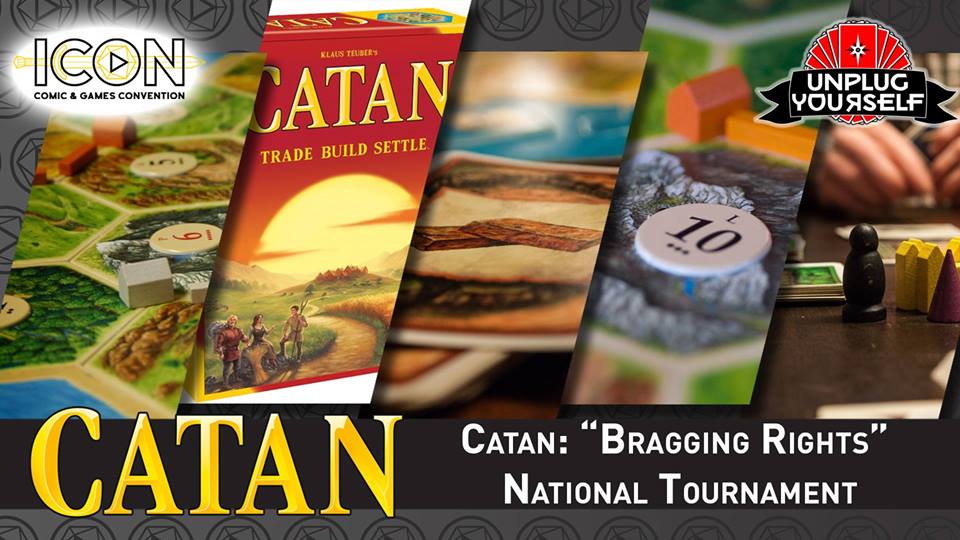 With the con's schedule only released this Monday (2019 ICON seems like a mad last-minute dash for the most part), attendees can look forward to a mix of established favourite activities and new attractions.
Tabletop gaming has always been a huge component of ICON, and 2019 promises the same mix of boardgame, card game, war gaming and pen-and-paper RPG demos in addition to tournaments and dedicated play sessions. LARPing also returns wholesale to ICON this year, with a full intrigue-orientated evening for enthusiasts on Friday night, and demos all weekend. After-hour attractions (which require a separate ticket) are the popular ICON Comedy Show and Geek Quiz Night.
In terms of panels this year, there's a wide assortment of sessions covering everything from pop culture analysis to book launches and practical advice around creative collaboration, starting a podcast and even getting into video game journalism.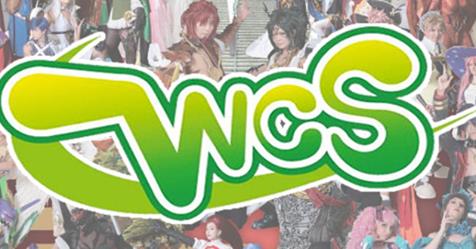 As for cosplay, enthusiasts will want to be at ICON 2019 on Monday for the kids' cosplay contest and, more importantly, the World Cosplay Summit Regional Championships, which cap off the event. (For the record, the old ICON cosplay contest is no more.)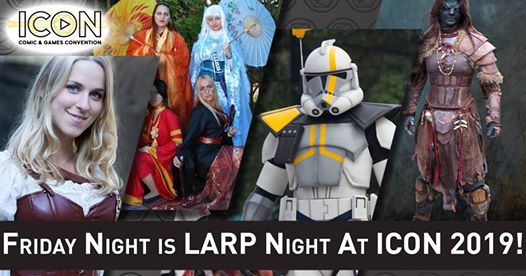 This year's WCS regionals are going to be an all-star gathering, with South Africa's top cosplayers, like Kinpatsu Cosplay (who recently placed second at the Chicago Comic and Entertainment Expo), pairing up to perform skits from anime and manga. The winning team will go on to represent South Africa at the World Cosplay Summit, a celebration of Japanese popular culture held annually in Japan itself.
ICON 2018 hosted the first WCS regionals in South Africa, and true to local form, cosplayers were reluctant to participate. This year, though, the contest is jam-packed with entrants, and, as it turns out, two teams will be chosen. The first-place winners will decide whether they want to compete in WCS 2019 or 2020, giving themselves more time to prepare for the July global summit, which is notable for its extremely high standard of costume making and performance. By naming two teams this year, a buffer will be created for South African WCS entrants moving forward – winners of the 2020 regionals will only attend the 2021 international event.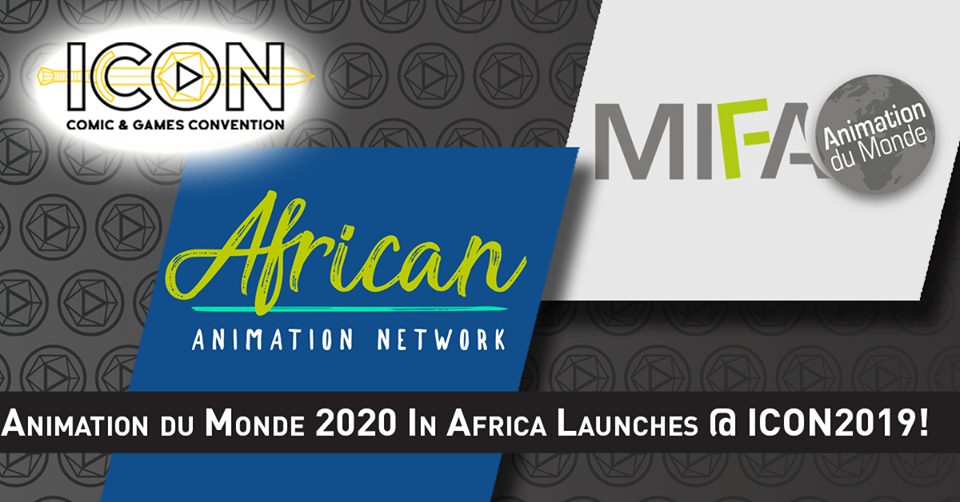 If you're not into cosplay but have artistic ambitions, ICON 2019 is meanwhile running a contest for local creators to have their work published in an upcoming issue of Full Bleed magazine from IDW Publishing. The con will also kick off the Pan-African Animation do Monde 2020 preliminary pitch season, which works to bring African animators' dream projects to life.
Finally, if that's all too ambitious and active for you on a holiday weekend, you can just whip out your phone. Pokémon Go is affiliated with ICON 2019 so trainers attending the con can expect lure length bonuses and more frequent Pokémon appearances in the wild.
Times and ticket prices
ICON 2019 times are 9am to 6pm, Saturday – Sunday, and 9am to 5pm on the holiday Monday. Day passes for kids are R65 while adult entry is R125 per day. Discounted weekend passes are also available, and all tickets can be purchased online here. They will be available at the door too for the con-curious.
Last Updated: April 17, 2019