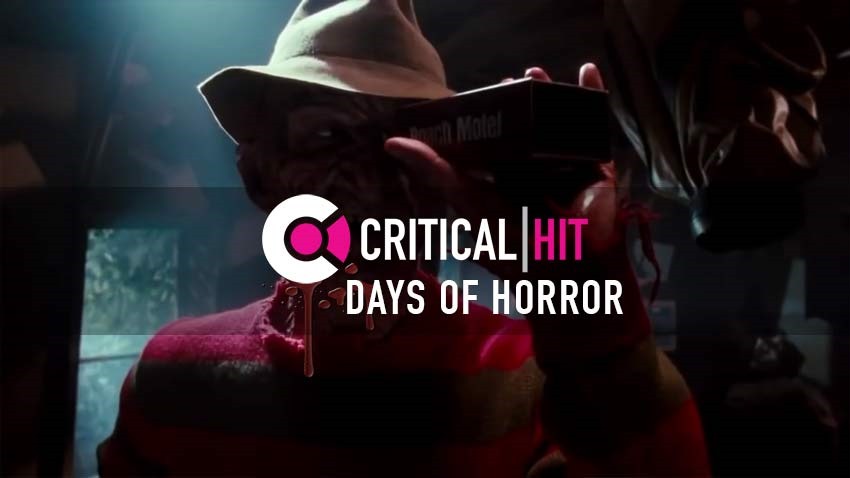 Welcome to Critical Hit's 31 days of horror! It's the month of spookiness, of frights and jump scares and we're ready to celebrate! Over the decades, pop culture has managed to create eerie atmospheres, scenes of terror that can't be contained within a single genre and we're looking back at the films and the movie maniac moments that had us squirming in our seats.
The film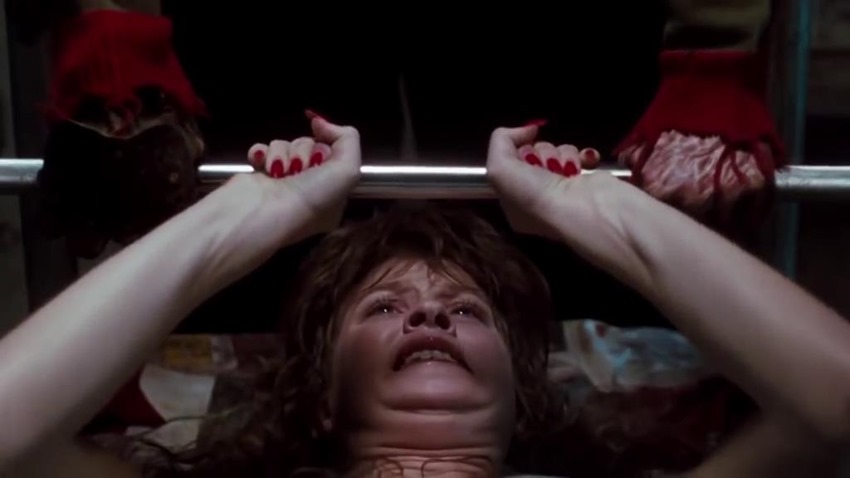 You just can't keep a dream demon down for long! His physical form may have been purified in the waking world, but not holy water can keep the Springwood Slasher down for long! Back from the bowels of Hell, Freddy Krueger is back and ready to do what he does best as becomes the stuff that nightmares are made of. Elm Street is about to get bloody once again in the best Nightmare on Elm Street film (OH MY F**K SHUT UP GEOFF IT'S NOT DREAM WARRIORS [Geoff's Note: It's Dream Warriors]).
The scene
Determined not to fall beneath the infamous blades of Krueger, Brooke Theiss' Debbie prepares her mind, body and soul for the inevitable confrontation. Especially her body, as pumping iron gives Debbie the jolt she needs to stay awake…Or is she? Caught in Krueger's machinations (As always, played with devilish perfection by Robert Englund), Debbie soon finds herself tormented, torturously transformed into an actual cockroach and squished by Krueger in the infamous Roach Motel scene.
Why it's scary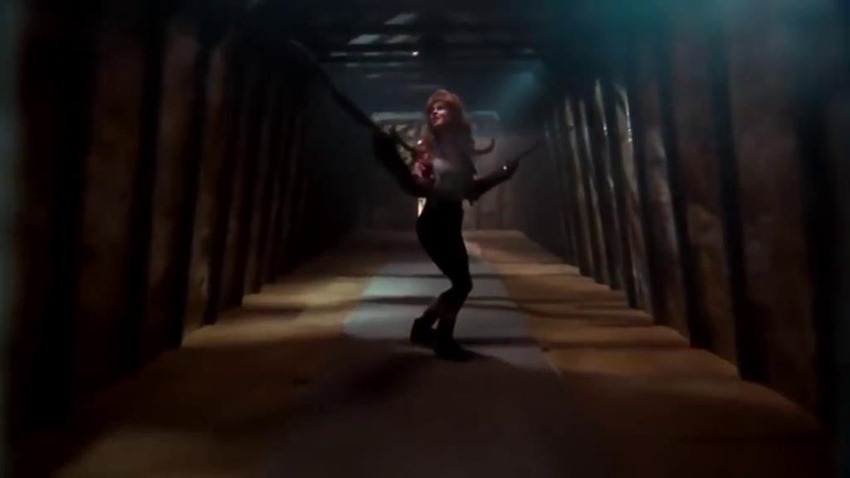 Holy f*** dudes. Look, I've cosplayed as Freddy Krueger, because he's a fun character with a larger than life personality. One thing you need to remember though, is that Krueger is one of the most vile creatures to ever don a Fredora. He's disgusting, a killer of children and a thief who steals potential from the future itself.
Throughout the previous Elm Street films, Krueger's rampages had been focused on fear and terror. Sure, some of the kills were grisly such as Taryn's horrific overdose at the needle-fingers of Krueger, but viewed through the lens of time, a lot of those murders are kind of tame by today's standards. Debbie's death is anything but tame. There are a lot of words that you could use to describe it, but only one adjective truly captures the essence of this particular scene. Simply put, it's…cruel.
It's a slow and drawn-out scene, as Krueger takes his time with his latest victim. First he robs Debbie of her strength by breaking her arm in a graphic scene (No pain, no gain), then he slowly starts transforming her into a roach using his dream magic. It gets even worse for Debbie from there, with her fear being utterly palpable at this point and her transformation ending with her falling face-first into a floor of glue that rips the very flesh off of her bones and leaves her caught in the deadly roach motel.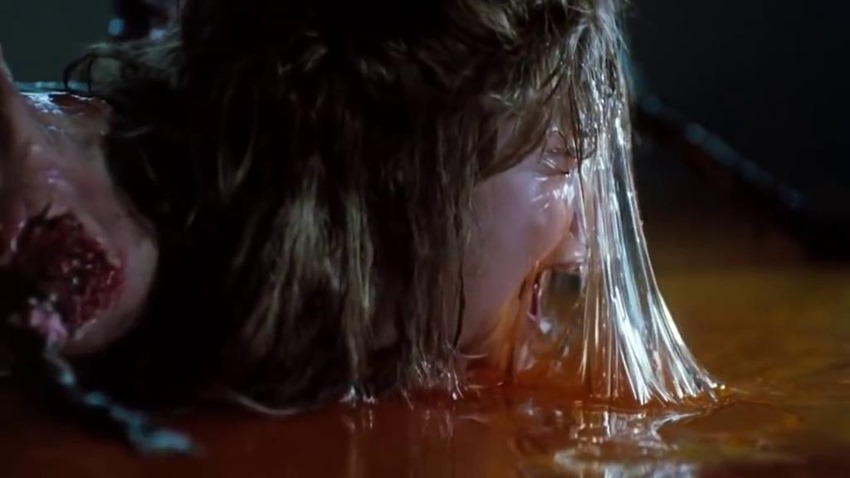 That's the moment that stuck with me, that sheer look of anguish and terror, right before Freddy decides to end the game and squash Debbie, crushing her completely and moving on. It still makes me physically ill just thinking of it. Remember, at the Roach Motel you can check in any time you want, but you can never leave.
If you liked that taste of horror, don't forget to check out our posts from our Days of Horror month-long feature:
The Critical Hit Days of Horror Countdown – Signs
The Critical Hit Days of Horror countdown – Fortitude
The Critical Hit Days of Horror countdown – Robocop
The Critical Hit Days of Horror countdown – F.E.A.R.
The Critical Hit Days of Horror countdown – Event Horizon
The Critical Days of Horror Countdown – E.T: The Extra Terrestrial
The Critical Hit Days of Horror Countdown – 127 Hours
Last Updated: October 11, 2018