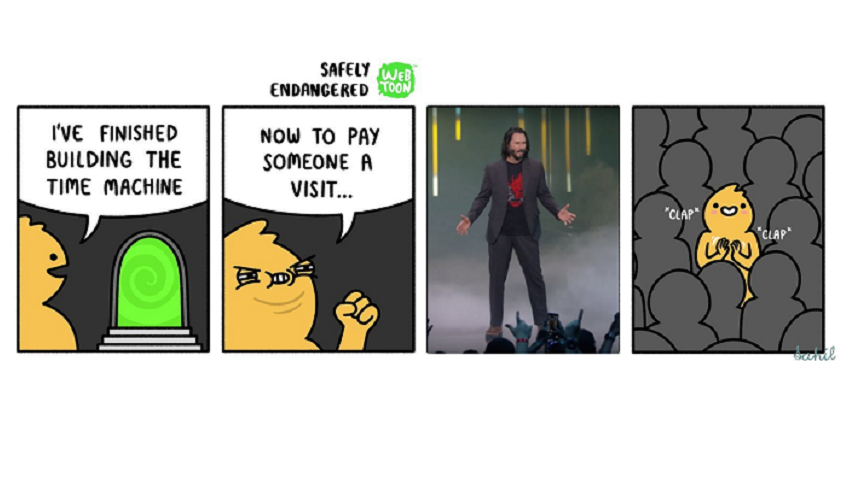 Just remember: Bottled water is nothing more than enslaved moisture.
Best story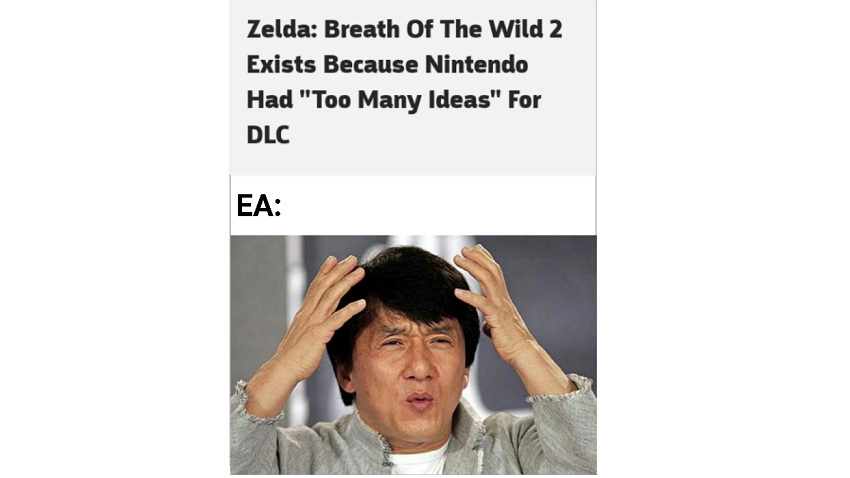 This country may be good at Rugby, swimming and cricket when there isn't a world tournament for bragging rights involved, but video games? Those successes are few and far between. While the talent to succeed has been glimpsed in teams such as the Southern Barbarians in the CS:GO division, Overwatch hasn't exactly been South Africa's forte.
That's all changing this year, as a team of the country's best and finest players are assembling to take on the planet at the Overwatch World Cup. Good luck friends, you're all heroes now.
Worst story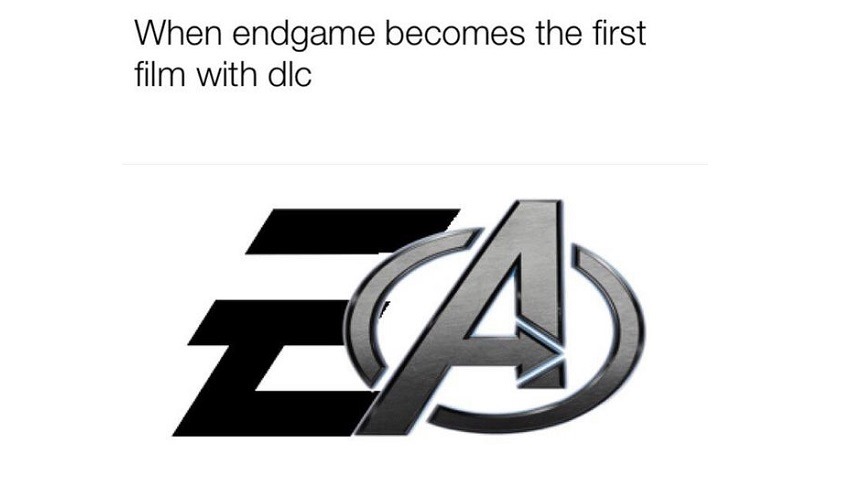 I'm often baffled by just how shit people can be when given the opportunity to do so. Take Valve's Artefact online card game, which has a player base that numbers in the tens and probably won't be fondly thought of in the years to come. Games fail, games flounder and the work of some very dedicated developers often goes to waste.
It's a tragedy and a shame, but that's just how this industry works. What's not cool, is seeing the scum of the planet use an otherwise empty category on Twitch to broadcast all kinds of vile and disturbing imagery to people who are completely unprepared for the horror that lies within. The people behind these shenanigans may be doing it for teh lolz but it's awful stuff that ruins the day for the vast majority of people who don't get kicks from seeing footage of people being slaughtered in real life.
That Twitch is coming down hard on these terrible people, is cause for celebration at least.
WTF story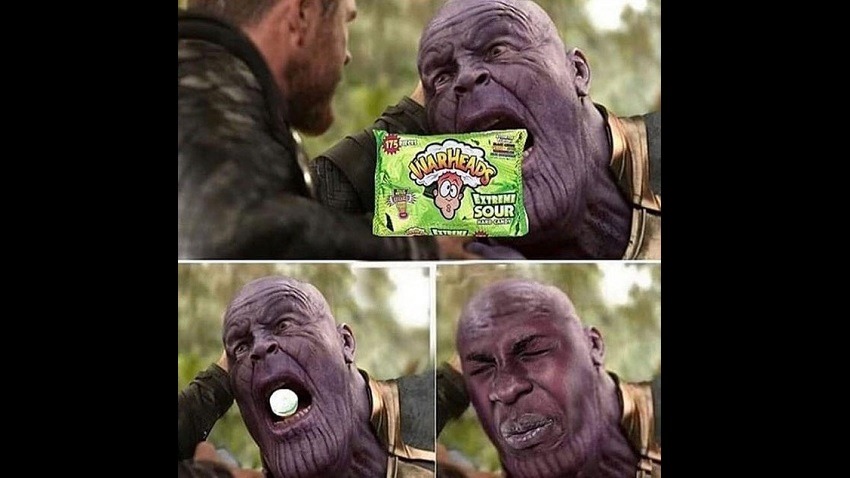 Oh EA, you're incorrigible. Faced with a rising tide that threatens to strip them of some of those sweet sweet dollars that people with too much money regularly fall for, EA is currently in the firing line regarding the predatory nature of loot boxes. Only, their games don't have loot boxes! These are surprise mechanics yo! Like a Kinder joy egg, only you have nothing to really show for it at the end of the day! Oh EA, you scamps!
Header image of the week
Look, I did a few quality headers this week but shopping Shigeru Miyamoto's head onto ol' Chucky Norris' body and getting Geoff to shout that I should leave Shiggy alone? That just makes this week a winner in my book.
Comment of the week
This week is a two-pronged attack of funny and wit! Over on the new leaks for Apex Legends, Original Heretic set up the comedy pins and Pariah scored a sublime strike with this exchange:
Original Heretic
"new hero leaks"!?

Jeez, people are obsessed with this game. Even the heroes' bathroom breaks are being reported on…
Pariah
DrDisrespect was ahead of his time.
Critical Hit Original Recipe Content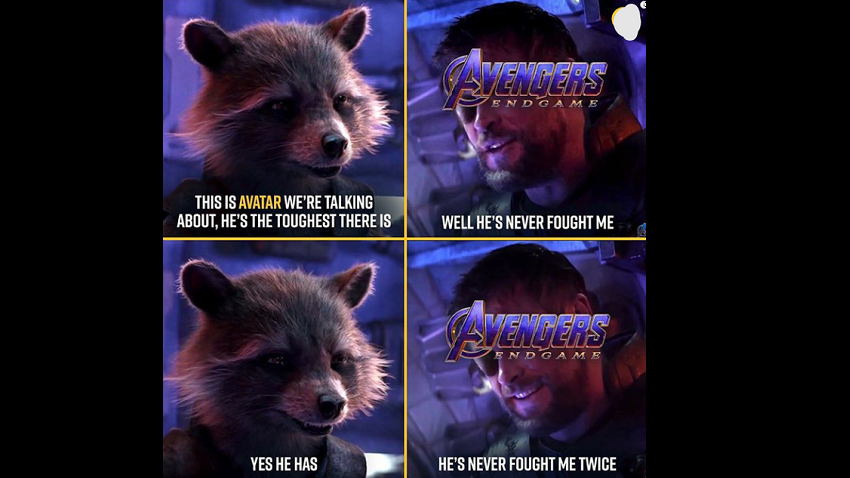 Crash Team Racing Nitro-Fueled review in progress – Start your N. Gins
My Friend Pedro Review – Napeeleon Dynamite
E3 2019 Eyes-On Preview: Cyberpunk 2077's Netrunner is a deadly mix of adept hacking and stealthy slashing
E3 2019 Interview: DOOM Eternal's new look is about visibility over nostalgia
Seven games and one piece of hardware that were missing in action at E3 2019
Super Mario Maker 2 is worth it for its campaign alone
E3 2019 Hands-On Preview: Watch Dogs Legion feels great to play, but its characters don't feel distinct enough
E3 2019 Interview: CD Projekt Red was having internal arguments about non-lethal playthroughs in Cyberpunk 2077, and feedback helped make the change
Murder Mystery review – A surprisingly fun Adam Sandler crime caper
Ghost Recon: Breakpoint – Here's a closer look at tank battles, survival and weapons
Totally Accurate Battle Simulator Preview
E3 2019 Eyes-On Preview: Outer Worlds gives you intriguing and hilarious ways to complete quests
Booksmart review – An A-grade package of humour and heart
Weekend box office – Men in Black, Shaft bomb as Dark Phoenix has a huge drop
E3 2019 Hands-On: Wolfenstein: Youngblood lets the franchise break free from linear action
The top 10 Isekai anime that you should be binging on right now
Bonus DVD Content
The views and opinions expressed in this article are those of the author(s) and do not necessarily reflect the official policy or position of Critical Hit as an organisation.
Last Updated: June 21, 2019