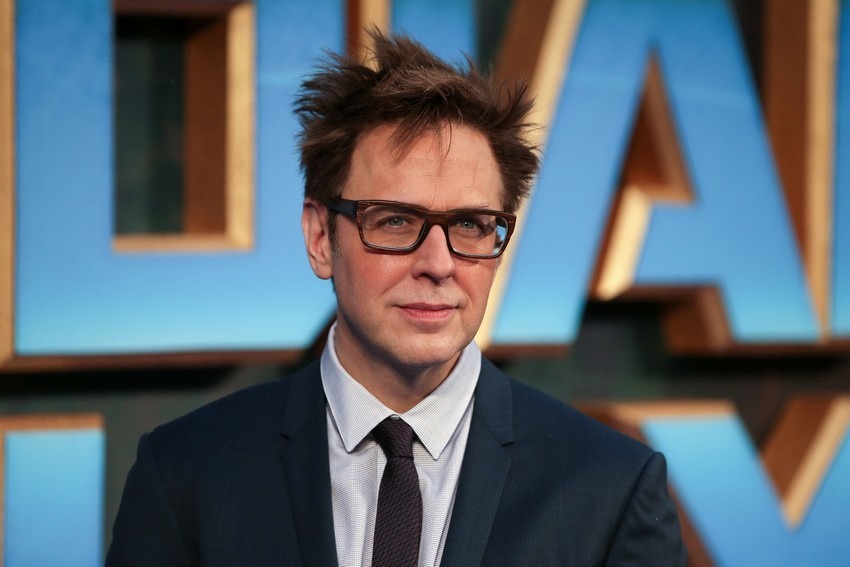 Disney had quite a week when it came to the Marvel Cinematic Universe last week. First, Captain Marvel overcame a campaign of unfounded criticism to deliver a record-breaking debut and then the studio debuted a new trailer for Avengers: Endgame out of nowhere to hype up fans. Neither of those two events could compete for pure shock value with what went down over the weekend though, as Deadline broke the news that Disney has brought back James Gunn as director on Guardians of the Galaxy Vol. 3.
Gunn, who had become a huge fan favourite and was rumoured to be driving the future of the MCU after the successes of the first two Guardians of Galaxy films, was infamously fired by Disney boss Alan Horn last year after controversial old tweets from the filmmaker's early days as a provocateur re-surfaced online. While the tweets, which Horn described as "indefensible", contained some seriously terrible jokes, what made this firing so incendiary was that Gunn had publicly apologized for these tweets years before and they were widely known about from before Disney had tapped him to join the Marvel family. They only re-surfaced this time as part of an attack by a right-wing extremist conspiracy theorist who didn't agree with Gunn's anti-Trump political views. The noise got picked up by conservative news network Fox who turned it into an uproar, which prompted the reaction from Disney.
A knee-jerk reaction if you ask me and many others who criticized Horn's handling of the situation. Marvel Studios head Kevin Feige reportedly tried to intercede and the cast of the Guardians films wrote an open letter declaring their support for Gunn, who, by all accounts, had seriously turned his life around years earlier to become one of the most beloved people in the studio. Dave Bautista, who plays Drax in the films, even threatened to breach his contract and walk if Gunn didn't come back, while online petitions drew tens of thousands of signatures. It was all to no avail though as Disney doubled down on their decision. Throughout this entire process, Gunn remained humble and apologetic, and never had a bad thing to say about anybody as he accepted his fate.
And according to Deadline's report, it was that attitude of full remorse that changed Horn's mind. But this wasn't a recent thing though.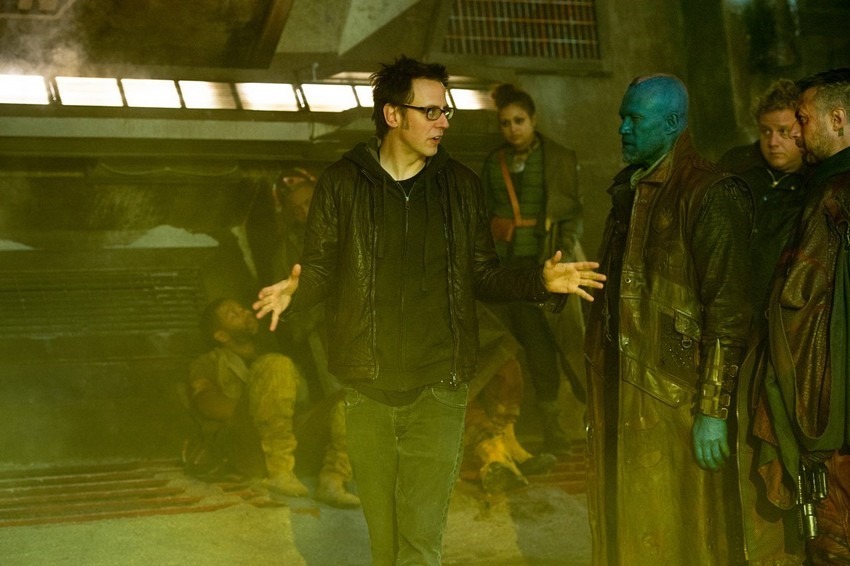 While we heard that GOTG3 had been put on hold indefinitely until a plan could be concocted, we never heard a thing about Disney looking for a replacement director. There were rumours about Thor: Ragnarok's Taika Waititi and The Big Short filmmaker Adam McKay (who had co-written Ant-Man) being in consideration, but nothing concrete surfaced. During this time Gunn would get snapped up by rival Warner Bros. to write/direct their new Suicide Squad relaunch, seemingly cementing his status as being kicked out of the House of Mouse, but still nothing from Disney about who would fill his shoes.
And that was because there was nothing to reveal as both Deadline and The Hollywood Reporter's sources confirm that Horn had met privately with Gunn multiple times since not too long after this whole mess transpired, and inspired by the filmmaker's apologies and the support he had gained, Horn decided to reverse his decision. Disney has still not officially confirmed anything though, but Gunn has put out a statement on Twitter, the first time he's used the social media platform since his firing last July.
I am tremendously grateful to every person out there who has supported me over the past few months. I am always learning and will continue to work at being the best human being I can be. I deeply appreciate Disney's decision and I am excited to continue making films that investigate the ties of love that bind us all. I have been, and continue to be incredibly humbled by your love and support. From the bottom of my heart, thank you. Love to you all.
Some people are praising Disney for doing the right thing now, but this should never have happened in the first place as it sent a terrible message about how people should never be allowed second chances even if they change for the better. Either way, I'm just happy that Gunn is back as his unique voice and vision are what made the GOTG films the successes they were. With Disney and Marvel focused all the way on Captain Marvel and Avengers: Endgame right now, we probably won't be getting any details about GOTG3 for a while, but it has been confirmed that a script Gunn penned before his firing will be used. Gunn's recent commitment to WB won't get in the way either as Marvel will wait until he completes his work on The Suicide Squad before commencing production.
What do you guys think about Disney reversing their decision on Gunn's fate? Sound off in the comments below.
Last Updated: March 18, 2019