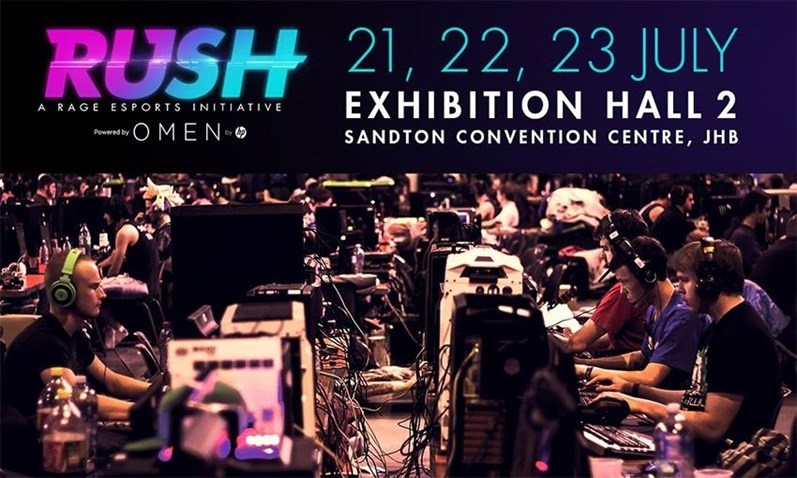 We've told you so much about Rush by now. We told you about the initial announcement, about the LoL tournament there, and the Kaizer Chief's FIFA tournament. In fact, we told you all about the esports on show at the expo, and even the Hearthstone event added on recently, plus all the other stuff you can do at Rush including checking out the new HP Omen range. But some of you will get to see it all for yourselves, for the low low cost of free.
That's right, we were giving away free double tickets, and we now have winners! So congrats to:
Theolin Naidoo
Zubair Randeree
Avithar Visham Mahabeer
Jacquesvan Zyl
Adrian Lubbe
Ross Swanepoel
JP du Preez
vernon jonker
Christiaan Lötter
Craig Dodd
Congrats to all our winners! We will be in touch to get details and organize your tickets, but thanks so much for entering and we hope that you really enjoy the event.
Geoff and I will be there, so if you pop in on Friday or Saturday, please be sure to send us a tweet (you really should be following me and Geoff by now) and we will make a plan to say hi and whatnot. Maybe we can even jam some quick Hearthstone or watch a CS:GO match together, although more likely I'll take a selfie and Geoff will hide from my constant selfies. What could be more fun?
Last Updated: July 17, 2017