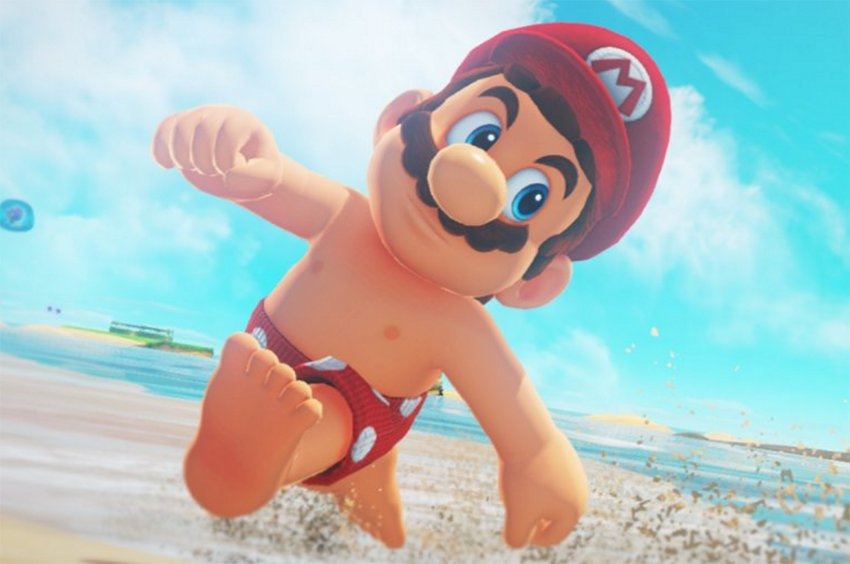 BEHOLD MARIO'S NIPPLES!
It's the weeeeeeeeeekend! I could not be any more excited for the weekend. The sun is shining, it's not too warm yet and I have very few social or work obligations this weekend which means it's likely a weekend of me, in my underwear, eating ice-cream and repeatedly failing Destiny 2's raid. Sounds like a great weekend to me. Will you be trying the raid? Are you still trying to power level? Are you spending your weekend playing or doing something else? If so, TELL US!
Anyway, it's been a cracking week. Here's what we've been up to.
Best Stories
Thought Nintendo's Switch was a console for children, with games for BABIES? DOOM and Wolfenstein II: The New Colossus are coming to Nintendo Switch. Het Chris al gery? We may never know. We do now that WhatsApp is busy testing "unsend" features to let you delete your texting mistakes. Wonder Woman 2 has its director sealed, in Patty Jenkins! Hooray! Destiny2's PVP is good, but it could be better. It's going to be.
Worst Stories
Overwtach is great. It's inclusive, it's diverse and it's welcoming. Unfortunately, many of its players aren't and they're slowing down the game's development. Waiting for Star Wars? Well wait longer! Star Wars: Episode IX delayed 7 months; will face off against Wonder Woman sequel. The best damned Twitter account ever created is going away. Boo! Twitter's greatest gaming parody account, KazHiraiCEO, is retiring in 2018. Welp. The face of YouTube gaming has said some racist stuff. Again.
Random Stories
EA doesn't think you'll own your games in the future, so they're laying the foundation for a Netflix-like streaming games service. What the hell Facebook? Who asked for this? Facebook is testing "Instant Video" that downloads while you're on Wi-Fi. Courting cxontroversy for the sake of it? Probably, but the newest South Park video game has you battling paedophile Catholic priests
Reviews and Features
Destiny 2 Review – A second chance that improves massively on the original
NBA 2K18's Prelude is a return to the streets
The 11 best animated music videos
Where are the other breakout South African movies like Five Fingers for Marseilles?
It review – Stephen King's latest adaptation thrills and scares
Five Fingers for Marseilles – How the Old West was rediscovered in the Eastern Cape
SteelSeries Arctis 3 review – super light, super comfortable
Header of the Week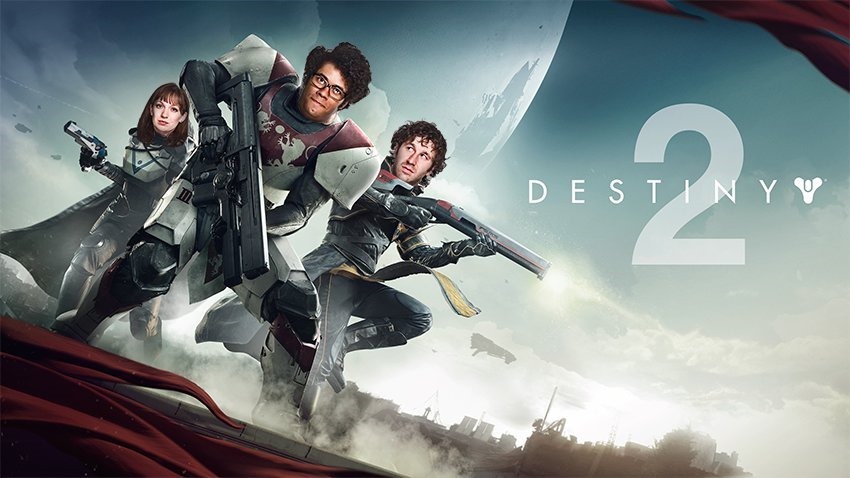 Destiny 2's servers had to go down for maintenance this week, but I'm pretty sure they just turned them off and back on again.
Comment of the Week
Original Heretic has now made you all think of me sitting in my underwear.
This review becomes hilarious if you read this as if Geoff were reviewing new underwear instead of headphones.
"Arctis is the lightest and most comfortable of the lot of them"
"they feature cups that ditch the patent leather for a specially woven fabric"
"It's still capable of fitting to just about any sized head though"
Bonus content
Super Classic Internet
The views and opinions expressed in this article are those of the author(s) and do not necessarily reflect the official policy or position of Critical Hit as an organisation.
Last Updated: September 15, 2017