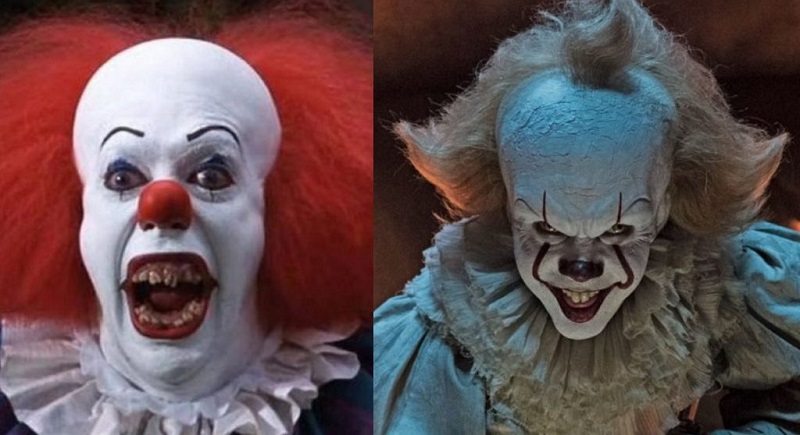 Welcome to Critical Hit's 31 days of horror! It's the month of spookiness, of frights and jump scares and we're ready to celebrate! Over the decades, pop culture has managed to create eerie atmospheres, scenes of terror that can't be contained within a single genre and we're looking back at the films, video games and the movie maniac moments that had us squirming in our seats.
THE MOVIE
As much as aliens tend to be my arch-nemesis when it comes to horrors, thanks to Stephen King's IT I find clowns kind of creepy too. After all, as a child you tend to look at clowns as a symbol of fun and excitement. Taking what is supposed to be one of the most innocent things you can imagine and turning it into the object of terror is just frightening. And wrong. How dare you Stephen King?
2017 reintroduced us to the terrors of Pennywise the clown as director Andres Muschetti and actor Bill Skarsgard set out to give a new generation of people Coulrophobia. However, for me, the impact was felt most in the 1990 mini-series which saw Tim Curry play the role of Pennywise the Clown. You could argue that the recent version is certain more terrifying than the 1990 version, but to an impressionable 9 year old who shouldn't have been watching the movie in the first place it still sticks in my nightmares more than the recent film. Still, even if you go watch it now though there are still a few moments from the 1990 classic which you could argue are potentially even scarier than the modern remake.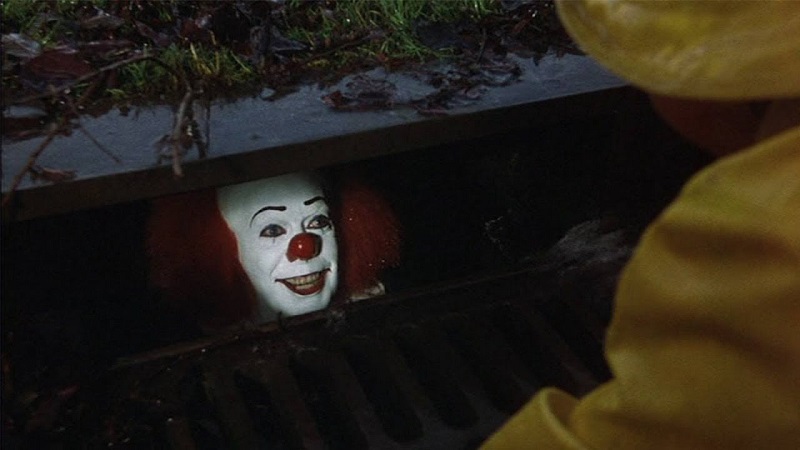 THE SCENE
There are so many to choose from, but perhaps the most iconic is from Georgie's fated meeting with Pennywise as he follows his paper boat down the street only to see it washed down the drain. Just when he thinks its gone though, we see Pennywise appear with the promise of both a new friend and a returned boat. How things turned out to be so wrong:
WHY IT WORKS
As a kid this scene toys with your emotions. It promises a sense of hope as Georgie's could be getting his boat back, only for things to go grossly wrong and we see Pennywise claiming yet another victim. The 1990 version of the movie at least has Pennywise initially look a little more inviting which makes it a little more believable that Georgie would want to befriend and talk to the threatening clown. You feel happy that he could be getting his boat back and even though both the music and the previous scenes with Pennywise make you know that this encounter is set to be fated you still have a sense of hope that everything will turn out okay, until it obviously doesn't. Pennywise goes from being a clown that you may see yourself playing with to the stuff of nightmares and as a result, there is probably one a whole generation of people my age who no longer trust clowns.
There is a reason why the likes of dolls, dreams and clowns work so well in horror movies. It's because nothing is more terrifying than seeing kids tormented, especially from the very things that are supposed to bring them joy.
The Critical Days of Horror Countdown – The Conjuring 2
The Critical Hit Days of Horror – A Nightmare on Elm Street 4: The Dream Master
The Critical Hit Days of Horror Countdown – Signs
The Critical Hit Days of Horror – Dead Space 2
The Critical Hit Days of Horror countdown – Fortitude
The Critical Hit Days of Horror countdown – Resident Evil 2
The Critical Hit Days of Horror countdown – Robocop
The Critical Hit Days of Horror countdown – F.E.A.R.
The Critical Hit Days of Horror countdown – Event Horizon
The Critical Days of Horror Countdown – E.T: The Extra Terrestrial
The Critical Hit Days of Horror Countdown – 127 Hours
Last Updated: October 22, 2018