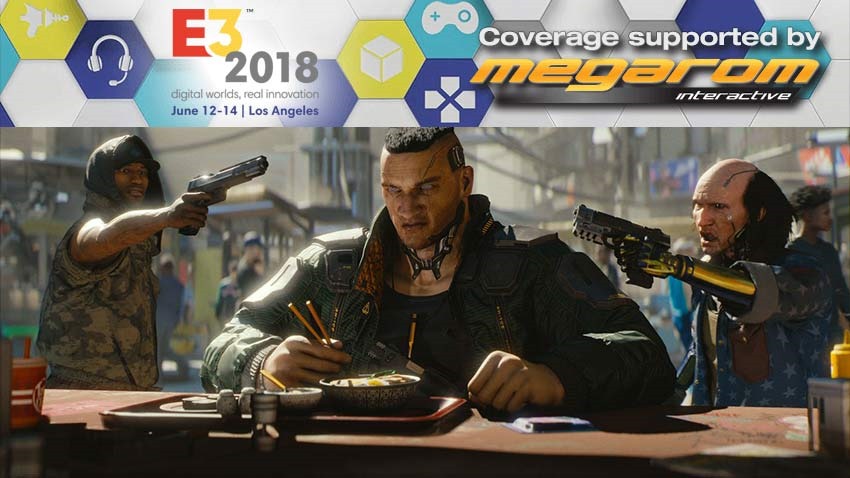 Now that's what I call a press conference. In past E3s, Microsoft has never been bad. They've never been overwhelmingly good either, regularly finding themselves trounced by the likes of Sony and Nintendo in recent years. Hell, even Devolver's debut press conference was more entertaining than Microsoft's 2017 effort.
This year, Microsoft kicked some serious ass. While their first-party future will still take some time to be realised, Microsoft's third-party offerings were incredibly exciting. From Devil May Cry 5 finally emerging from the darkness to a hat trick of Gears of War announcements, Microsoft was throwing punch after punch in their press conference, with knockouts aplenty finding their mark. Did you miss all of that hot action?
First up, here's all the hard work done by the greatest tag team in the world, Kervyn and Matthew. They're like the Legion of Doom only with fewer shoulder spikes and way more face paint:
Session announcement trailer does sick tricks
New Zelda-styled action adventure Tunic is foxing things up
Just Cause 4 announced, looks explosive
Upcoming Cuphead DLC introduces brand new playable character Ms Chalice
First look at over 20 cool looking new ID@Xbox titles coming to Xbox One
Battletoads is making a return
Xbox Game Pass getting "FastStart" upgrade, Forza Horizon 4, Gears of War 5 and more
Arrrrrr! It's the first trailer for Sea of Thieves' two new DLC expansion packs, Cursed Sails and Forsaken Shore
Cyberpunk 2077 trailer hacks E3 2018!
Gears of War is getting Funko Pop themed mobile game and turned-based strategy title for PC
Gears of War 5 officially announced with two gorgeous new trailers
Naruto, One Piece, Dragonball Z and more are all crossing over for new game Jump Force!
Devil May Cry V announced
Shadow of the Tomb Raider gets a stunning, action-packed new story trailer
Metro Exodus surfaces with new gameplay trailer
The first gameplay trailer for Tom Clancy's The Division 2 introduces us to a new civil war
Fallout 76 drops bombs on Xbox stage
Forza Horizon 4 starts its engines
Kingdom Hearts III is coming to Xbox for the first time and will be visiting the world of Frozen
Terry Crews lays the smack down in a new gameplay trailer for Crackdown 3
Ori and the Will of the Wisps gets a beautiful new trailer
Check out some intense samurai action in From Software's Sekiro: Shadows Die Twice trailer
Master Chief is back in first announcement trailer for Halo Infinite
Or if you want, you can gaze on all the hawt new trailers below:
Halo Infinite
Sekiro: Shadows Die Twice
Ori and the Will if the Wisps
Crackdown 3
Kingdom Hearts III
Forza Horizon 4
Fallout 76
The Division 2
Metro Exodus
Shadow of the Tomb Raider
Devil May Cry 5
Jump Force
Gears of War 5
Gears Pop!
Cyberpunk 2077
Sea of Thieves: Cursed Sails and Forsaken Shores
Battletoads
ID@Xbox
Cuphead DLC
Just Cause 4
Tunic
Session
Last Updated: June 11, 2018