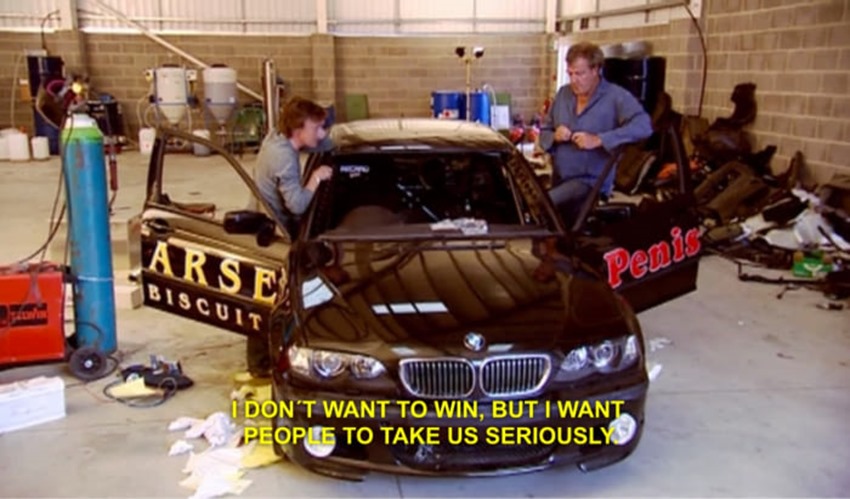 THERE IS NO GEOFFY! I'M GEOFFY NOW!
With Geoff and just about everyone else at rAge, I've been left in the office to my own devices. I'll show them. I'll show them all what ostracisation truly is when I assemble my pillow fortress of solitude and lock the door. Leave me alone will you? HA! Revenge shall be mine, and it will be a dish best served cold. Like a slice of Debonairs pizza that was left in the fridge. Something like that, I have no idea where this anology is going.
And on that segue, it's time to list the good, the bad and the UUUUUUGGGGGLEEEEEEEEE of the week!
The good
Cuphead. A game which so far has been described as harder than my nipples during winter. Love or hate the core gameplay, it's close to impossible to not fall in love with its delightfully retro animation style. It's also hard not to fall in love with the idea of a fancy collector's edition that is on the horizon for the smash-hit game that keeps Geoff awake at night with horrid dreams of unbeatable bosses.
When I'm president, there'll be harsh penalties in place for anyone caught cheating in video games. Those vile LAG-switchers will be sent to the re-education gulags, mark my words. Until parliament approves of my plans, we're going to have to rely on video game developers to curb-stomp that behaviour, much like Activision and Sledgehammer games are preparing to do in Call of Duty: WW Double Roman Numeral.
We recently sent Noelle to merry old England to get the scoop on Assassin's Creed Origins, and boy oh boy did she come back with a humdinger of a story: You can pet cats in the upcoming Stalk-Like-An-Egyptian simulator. Purrfect. Rounding off the best stories of the week are Microsoft's comments on backwards compatibility preserving art as well as Justice League still being a Zack Snyder movie through and through. Yeah, I believe in Snyder. All the way to the bank, baby.
All of this, and Infamous Iron Man ended on a high note as well as Doctor Doom's quest to redeem himself circled back to an old classic tale of triumph and torment.
The bad
The current trend in the video game industry now centers on pulling an Overwatch and locking as much content behind loot boxes as possible. Don't believe us? Take a look at Forza Motorsport 7, a game which delivers true 4K exploitative gaming behind the abused system. Speaking of Overwatch, while I love the game it does also happen to be home to a small hive of scum and villainy who drag the fun side of it down into the mud.
Is it worth talking to these toxic fans and trying to get them to see a more positive side of life? Not really, say the actual people who work day and night on the smash-hit competitive shooter. In a double-segue, the South African Call of Duty community hasn't been much better either as numerous players have rallied to defend Kyle "Blurz" Olinski in light of his non-apology for making horrid sexist rape jokes. Is it just a joke, brah? Well if its, then explain to me why nobody is laughing.
Then there's WWE 2K18, another game focusing on loot boxes, this time for the best part of the series: Custom superstar creation. While 2K Games insists that the Virtual Coins needed to unlock moves and accessories won't cost you a buck, I've already bought snake oil one too many times to be convinced otherwise.
You know how everything Marvel touches manages to turn to gold? Yeah, that rule might not be set in Adamantium as the latest TV series from the house of ideas smells worse than Batman Forever.
The weird
There's only story truly worthy of being crowned the weirdest tale of the week. There's an upcoming game that allows you to play as nature's greatest asshole: the goose.
Features and Reviews
The 100 greatest video game quotes – Part 1
Middle-Earth: Shadow of War Review – A bigger and bolder return to Mordor
Turtle Beach Stealth 600 Review – A headset that delivers plenty of bang for your buck
Pro Evolution Soccer 2018 Review – A fine attempt at the crown
Forza Motorsport 7 review – A phenomenal racing game lost in a mess of systems
Why Cleopatra's Egypt is the historical setting of Assassin's Creed Origins
Hands-on: Assassin's Creed Origins is a jaw-dropping showcase for the Xbox One X
A purrfect new feature comes to Assassin's Creed Origins – You can pet cats
Asus ROG Strix Fusion 300 review – lightweight set, heavy sound
Mario and Luigi: Superstar Saga + Bowser's Minions Review– Perfectly remastered
Steadicam Volt Review – Mostly stable but often unpredictable
Vaporum Review – An old-school dungeon crawler with some modern flourish
Project Cars 2 Review – Sublime, but inconsistent racing
How to easily turn your video game clips into GIFs
Cuphead Review – fantastic and frustrating, charming and challenging
Pinball FX3's latest tables easily reach 88 miles per hour
Comment of the week
There's been a lot of talk this week about video game publishers looking to squeeze as much coin possible out of consumers. Original Heretic wins comment of the week for paraphrasing a classic video quote and making it painfully relevant today:
Greed. Greed never changes.
Header image of the week
You guys were right. My Destiny 2 header image was AMAZING!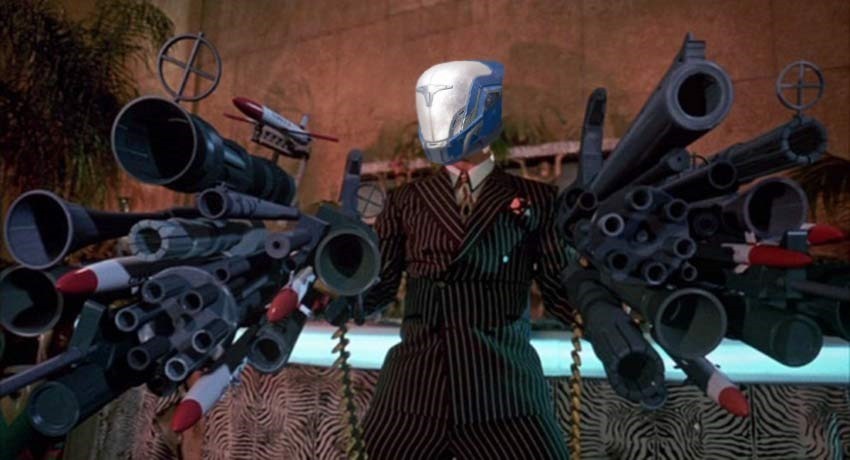 Also, poor Patrick
Bonus collection from Darryn's dark descent into the internet
The views and opinions expressed in this article are those of the author(s) and do not necessarily reflect the official policy or position of Critical Hit as an organisation.
Last Updated: October 6, 2017