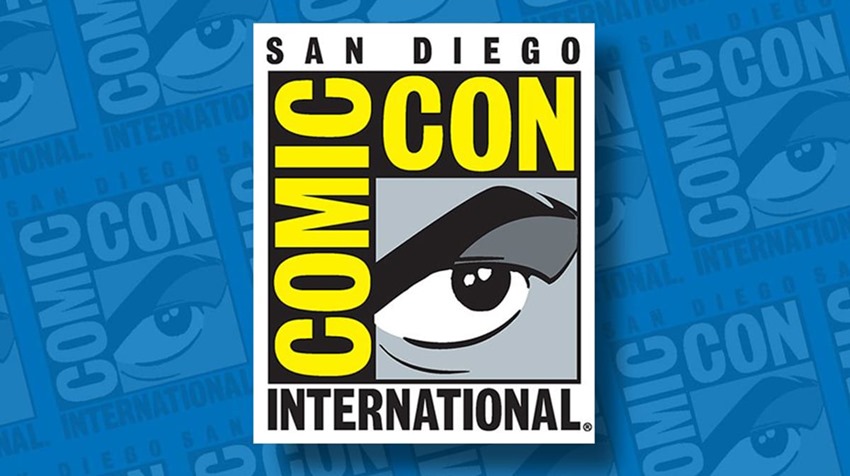 It's not easy covering the San Diego Comic-Con, and I don't just mean that because the show is a gargantuan hive of activity that is overflowing with cosplayers, panels and enough merch to make your wallet scream. No pals, what's tough about covering all the news coming out of the premiere pop culture show of the year is that I'm not there, dammit.
It's my bucket list event to still attend, what with me not being allowed inside of Japan after "The Incident" that saw an entire anime body pillow burned to the ground after the Japanese government were forced to purify it. While I wasn't at Comic-Con in body, I was at least there in spirit as this past weekend saw a ton of new stuff revealed.
Movies, TV series and comic books a'plenty made for one jam-packed event. Here's everything that happened…so far:
SDCC 2019: Russo Brothers debut a thrilling new trailer for 21 Bridges
SDCC 2019: The new Harley Quinn animated series is ready to go solo in this mad new trailer
SDCC 2019: The Arrowverse prepares for a Crisis in these new trailers for Arrow, The Flash and Supergirl
SDCC 2019: Marvel Studios Phase Four lineup includes female Thor, Blade, Shang-Chi and more!
SDCC 2019: Season 4 trailer for The Expanse takes us to a whole new world
SDCC 2019: Watch the stunning new Westworld season 3 trailer
SDCC 2019: Riker, Data, Seven of Nine and more to return in Star Trek: Picard; trailer revealed!
SDCC 2019: "Nothing ever ends!" Watch the full trailer for HBO's Watchmen series!
SDCC 2019: The Russo Brothers developing Battle of the Planets, GrimJack movies and more
SDCC 2019: The war between humans and fae begin with new trailers for Carnival Row
SDCC: First look at Rick and Morty season 4 reveals new character played by Taika Waititi
SDCC 2019: Brandon Routh to suit up as Superman again for Arrowverse crossover
SDCC 2019: The first trailer for season 3 of She-Ra and the Princesses of Power has new faces, danger and adventure
SDCC 2019: The Witcher gets to work in this first trailer for the Netflix series
SDCC 2019: Mondo's new exclusive Comic-Con posters are cinematic works of art
SDCC 2019: IT ends with the trailer for IT Chapter Two
SDCC 2019: Batman Beyond is finally getting an HD remaster
SDCC 2019: There is a war raging in the new trailer for His Dark Materials
SDCC 2019: Explosive new footage revealed in Terminator: Dark Fate featurette
SDCC 2019: Agents of SHIELD confirmed to end with season 7
SDCC 2019: The first trailer for Jay and Silent Bob Reboot has weed, cameos and Val Kilmer as Bluntman
SDCC 2019: Tom Cruise surprises Comic-Con with Top Gun: Maverick trailer
SDCC 2019: Edward Furlong's John Connor will return in Terminator: Dark Fate
San Diego Comic-Con starts tonight! Here's what we're excited to see!
Any highlights for you guys? And more importantly, can someone please help me do what all reprobates do when they don't want to work hard to achieve their dreams? Start an Indiegogo campaign to help get the D to San Diego 2020 of course. DONATE NOW OR THE BUNNY GETS IT:
Last Updated: July 22, 2019