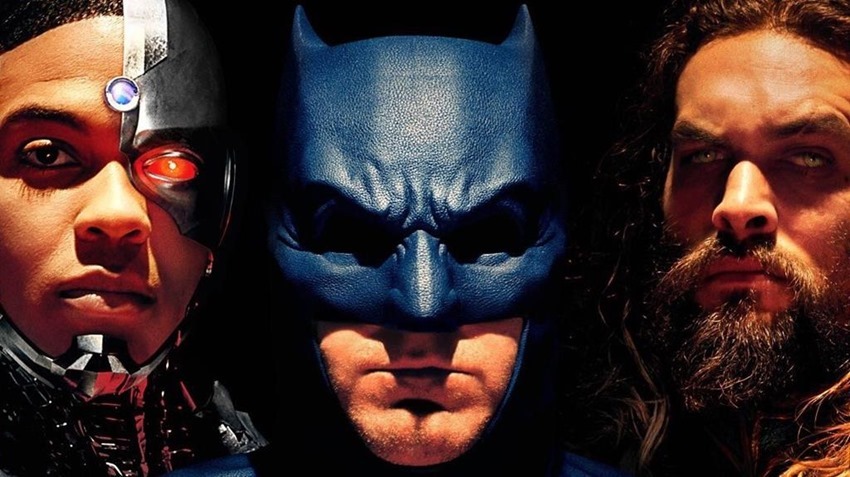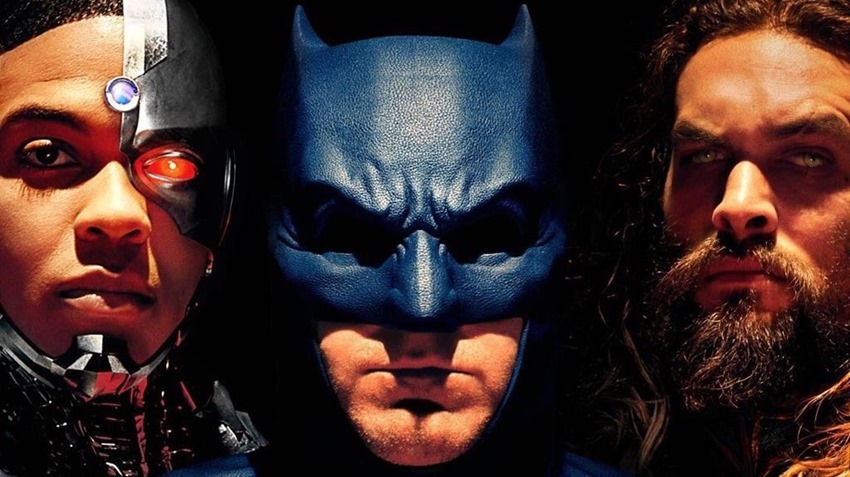 Man, the San Diego Comic Con was wild this weekend! Which is what I would be saying, had Kervyn and I not made the mistake to wear our Game of Thrones Hodor and Bran cosplay to the airport to save some time and found out that security really would not hold the door for us. Buggers. Anyway, much like everyone else we lived our SDCC dreams vicariously through trailers and tweets this weekend.
Which meant that a lot of news dropped this weekend. Hell, we've barely recovered from the last couple of days, and there's still a ton more news to sift through. You might have missed some of the features that went up, but fear not: We knew that we could hire an idiot to throw together a bunch of links and pay said moron in a crypto-currency that we had made up on the fly.
As Gorilla Grodd is my witness, I am that idiot! Here's the full round-up:
SDCC 2017: Watch the NSFW trailer for the surprisingly good looking Ghost Wars
SDCC 2017: There's bad blood – and a kaiju cat – in the new trailer for The Lego Ninjago Movie
SDCC 2017: Supergirl is taking a dark turn in the trailer for season 3
SDCC 2017: A bloody first trailer for Westworld season two comes riding in
SDCC 2017: The Avengers: Infinity War trailer has leaked online!
SDCC: Watch Tony Jaa, Iko Uwais and Tiger Chen team up in trailer for Triple Threat
SDCC 2017: DC's upcoming films includes Wonder Woman 2, more Suicide Squad and Flashpoint
SDCC 2017: Arrow returns for a sixth season with a more serious trailer
SDCC 2017: Legends of Tomorrow debuts a hilarious season 3 trailer
SDCC 2017: Barry's still missing in this season 4 trailer for The Flash
SDCC 2017: Star Trek: Discovery drops new trailer, reveals Spock had a sister!
SDCC 2017: The first full trailer for Stranger Things season two is a thriller!
SDCC 2017: An epic new trailer and poster for Thor: Ragnarok comes smashing in!
SDCC 2017: Captain Marvel to be set in the 1990s, feature Skrulls and a two-eyed Nick Fury
SDCC: Michelle Pfeifer joining Marvel's Ant-Man and the Wasp and more!
SDCC 2017: Steppenwolf attacks in an epic new Justice League trailer
SDCC 2017: Stephen Spielberg's Ready Player One gets its first trailer
SDCC 2017: Young Justice: Outsiders reveals a first look at the new team
SDCC 2017: Meet the "crazy evil Batmen" of Dark Nights: Metal
SDCC 2017: Herr Starr is on the hunt in this new trailer for Preacher
SDCC 2017: Todd McFarlane to direct R-rated Spawn movie reboot for Blumhouse Productions
SDCC 2017: Gambit movie is getting "a bit of a rethink" after Deadpool and Logan
SDCC 2017: Marvel's Defenders panel reveals new trailer; screens first episode to fan acclaim
SDCC 2017: Voltron Legendary Defender returns on August 4, new trailer debuts
SDCC 2017: Meet the new Jaegers of Pacific Rim Uprising, plot details revealed
SDCC 2017: Stargate is coming back with a digital-only prequel series
SDCC 2017: Stan Lee introduces Marvel's Defenders (plus a surprise punishing guest!) in new teaser trailer
SDCC 2017: New footage and trailer for Marvel's Inhumans gets bad reaction
SDCC 2017: Hot Toys reveals new Spidey,Thor and Justice League figures
SDCC 2017: The first full trailer for Netflix's fantasy Orc-cop movie Bright is here
SDCC 2017: Marvel vs Capcom Infinite adds four new characters
SDCC 2017: Doctor Doom solo movie coming from Legion creator Noah Hawley
SDCC 2017: Here's the first official trailer for Call of Duty WW2's Nazi Zombies
SDCC 2017: Watch hilarious Kingsman/Archer crossover video
SDCC 2017: The first teaser for Pacific Rim: Uprising is going to make you want to join the fight!
SDCC 2017: Watch the new red-band trailer for The Kingsman: Golden Circle!
Last Updated: July 24, 2017